Those horrible images of pulling your pop up gazebo out of the neighbours pond just won't go away will they 😀 That's because the risk is very real. You really need to anchor and secure your gazebo to stop a total meltdown this Summer! Luckily though, there are plenty of ways to go about this. Some will even allow you to indefinitely leave up your gazebo!
So let's take a look at some of the common, and not so common but bullet proof ways of ensuring we keep your gazebo from blowing away in the wind:
Use tent pegs to hold down your pop up gazebo
Almost all of the gazebos, and certainly all of the pop up gazebos we recommend come with these tent anchor hooks. This method is absolutely fine for mid range weather but if you have a serious gust you really need to be away that tent pegs won't save you 😀 Just like pop up tents, you will end up with your gazebo in the distance!
However with that said, they are super easy to fit into the ground. More often that not you can literally just push tent pegs into the ground and I suppose that's the whole problem right there. If you can push them into the ground by hand or foot then they are not all that secure at all are they? That being said, some of the longer ones do need a good bit of whacking into the ground so you might do well to hunt around for extra length.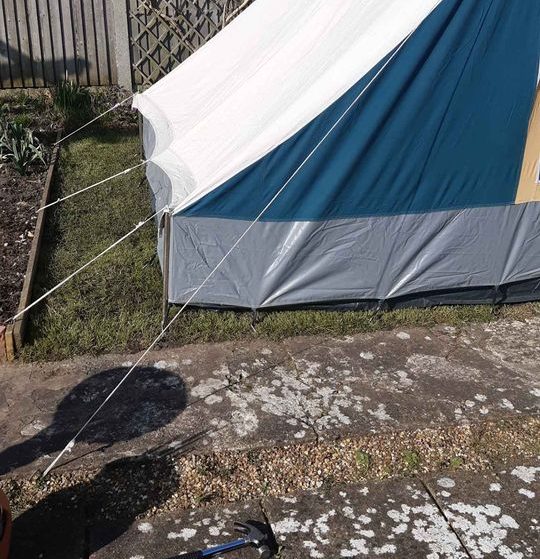 You can either use the hook end to gran hold of your frame or put a tie underneath them so that you can then connect to your gazebo. It doesn't really matter but I prefer to use the hook in order minimise the amount of work involved, don't we all!
Hammer in fixing rods to your lawn
Similar to tent pegs but much larger ideally you hammer some large rods into the ground. This is almost the same as tent pegs but on a much larger and deeper scale. This would make me feel plenty comfortable is a decent gust, especially if you're fixing rods are a good 2 foot or so long. While it doesn't offer any guarantees it is certainly way more stable than tent pegs. This would be one off my preferred methods if on grass and one I have used before.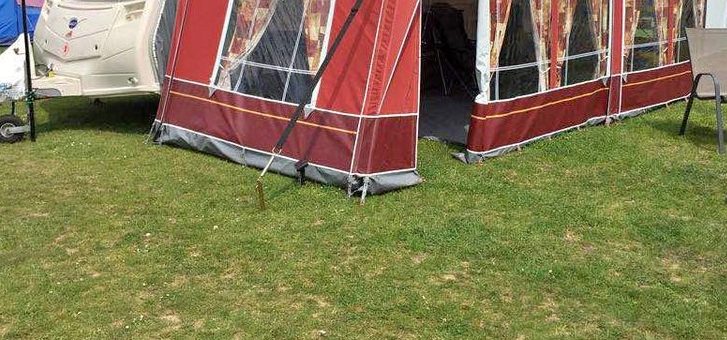 There are loads of different things you can use as fixing rods but my absolute favourite is some re-bar. IF you get yourself some 12mm rebar and then fold over the top to form a hook, it just becomes about how much you can hammer in the ground. Ideally two foot plus but I wouldn't blame you for going for a three foot length if you need a pop up gazebo in heavy wind conditions. You can also use a wooden stake but I find these farm more difficult to knock into the ground, they do more damage to the grass and also end up far easier to pull out the ground as well.
In general a re-bar stake is the best thing to drive into the ground and that probably makes sense as they are fundamentally the closest in design to typical tent pegs too.
Best way: fit it into concrete with a drill and fishers
If you're on concrete and you don't want you pop up gazebo doing anywhere for real then you're going to fit fisher hooks into the concrete. These are the same fixings you would drill into concrete to grab hold of a set of stairs, the same fixings in fact that you would use to secure a pergola or lean-to against your wall. Needless to say, drilling into the ground for a little pop up gazebo is about as sure as it gets.
In fact it's so sure you then start to look at the pop up gazebo again 😀 That will be the first thing to fail for sure. Simply get your drill and make the required hole for your fishers. Really, you don't need to go crazy here. A 12mm fisher is absolutely ample for each corner. Once you've drilled the holes you are going to need to tap the anchors in with a hammer and get the spanner to tighten them into the ground. They work but tightening down on the thread and pushing out metal flanges into the concrete. This makes them practically impossible to pull out. I have never seen one secured properly fail in my life.
I have even used them on my external stair case where I have butted them up against concrete pillars. I have also used them into the floor to secure a metal frame stair case too.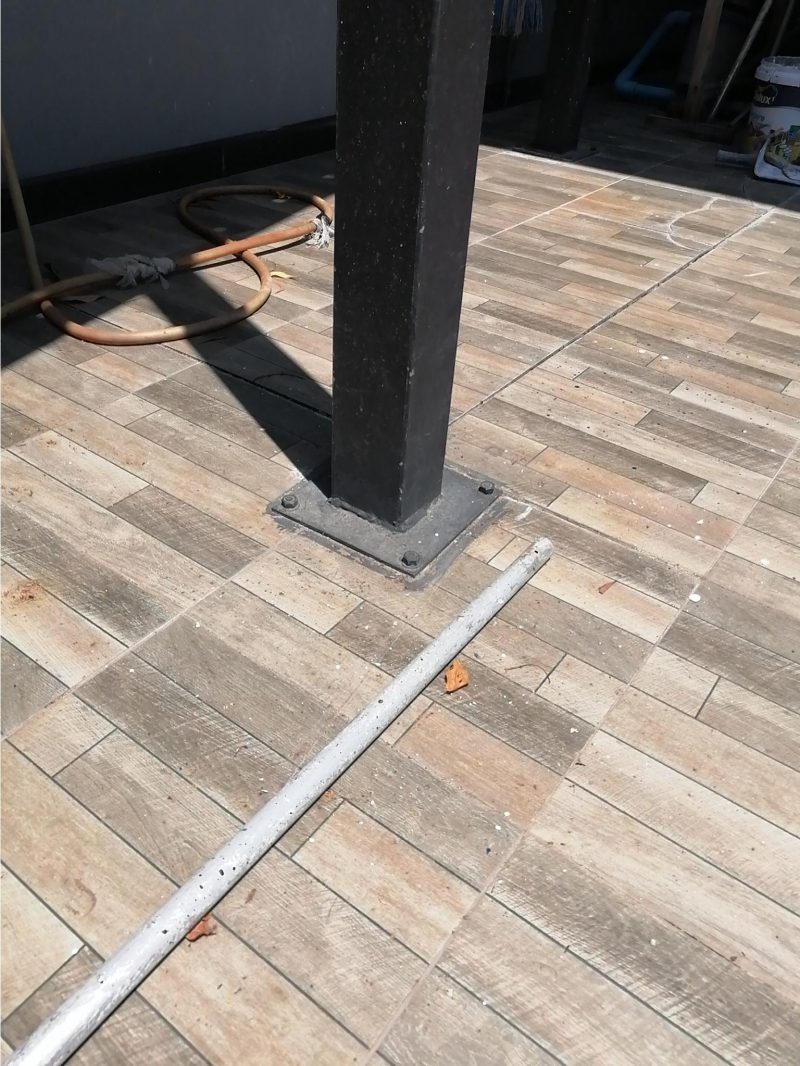 Easiest method to secure a pop up gazebo. Tie very heavy weights to the base
In conjunction with tent pegs the best and easiest way to sensibly keep your gazebo grounded is some big heavy weights. Ideally we are talking 20kg weights that the weigh lifters use. These are easy to tie to because of the hole and getting 80kg in the air (four corners so four weights) would be near impossible. The only thing that can fail really is the gazebo itself or how you've tied to the weights.

So as long as you make sure the string used is adequate and the knots are good then we can definitely feel safe that the gazebo is going to stop put.
Tie it to another fixed structure to secure a gazebo
So if you have anything reasonably close by like a tree or a wall. Perhaps even a fence. You can tie down your gazebo. Personally I don't like this method having ropes all over the garden but it will work well in conjunction with some tent pegs but you need to have more than one tie. You cannot just tie one corner or you could literally end up with a jumbo sized gazebo kite in your back garden 😀 To me, that is where this method falls down unless you have multiple structures to tie from close by. It is certainly the least likely to be practically useful but worth a mention when it comes to keeping your pop up gazebo from flying away in the wind!