Garden Tool Box » Best wildlife cameras [UK]: Top wireless and wifi nature and trail cameras reviewed
Written by Terry Smith
Our site is reader supported so when you click a link to Amazon we may earn an affiliate commission.
Best wildlife cameras [UK]: Top wireless and wifi nature and trail cameras reviewed
This article was last updated on April 23rd, 2022 at 6:15 am
Capturing amazing images of animals in their natural habitat is a lot easier said than done. Wild animals have an instinctive, and justified, fear of mankind, and so creeping up on them with your camera phone probably isn't going to get you the results you want and would take incredible patience.
That's where a wildlife camera comes in. 
Wildlife cameras, also called trail cameras, are a type of remote camera specially designed to capture animals in their natural habitats. They are usually very durable and hardy and also weatherproof, and take photos automatically when their built in sensors are triggered.
For truly spectacular wildlife photos you need the best wildlife camera, one that allows you to set it up and leave it to automatically capture the images you desire. Here's what you can expect from from your wildlife camera in these reviews:
And it just so happens that this page is full of reviews for just such products. Featuring the latest in technological features such as high quality sensors, IR cameras, and super high resolution and clarity.
They are ideal for people who really want to catch animals in the wild, for surveying game by hunters, and for other uses such as monitoring wildlife in national parks and monitoring whether a runaway pet is coming back to feed at night.
The market is positively overflowing with these types of cameras at the moment and there are so many to choose from it can make your head spin. There are various cameras with different megapixels, adjustable features, different weatherproofing, and a whole lot more to wrap your head around.
Below we have chosen the 5 cameras we think are the best out there and reviewed them for you. Enjoy.
Our picks for best wildlife cameras are:
GardePro A3S – best affordable camera for wildlife photography
Crenovo Trail camera
BlazeVideo wildlife camera
Usogood wildlife camera – best wildlife camera
Wosoda trail camera – best wildlife camera for beginners
Meidase S3 Pro
What to consider when buying the best wildlife camera:
If you are looking for the best wildlife camera, you need to know what specifications and other aspects to look for. This short guide should shine a little light on the subject for you, and we hope will leave you feeling better off informed than before you visited our page.
Sensors and detection zone
As the sensors on your wildlife camera will be the first thing to pick up the animals that you want to capture, you want them to be as high quality as possible. You also want them to have a wide arc as well as a long range, and this combined is the detection zone.
If a wildlife camera is fitted with PIR sensors, it is probably going to be fairly sensitive.
Trigger speed
Just as important as the detection zone and sensor sensitivity is the rigger speed of a wildlife camera. This is how long it takes for the camera to take a picture from the moment the sensors detect something. These times are always fractions of a second, with the best being as fast as 0.2 seconds.
Recovery speed
For taking multiple photos and time lapse style images, you need a a wildlife camera with a fast recovery time, as this is what will affect the speed the camera takes a photo, stores it, then is ready to capture the next one.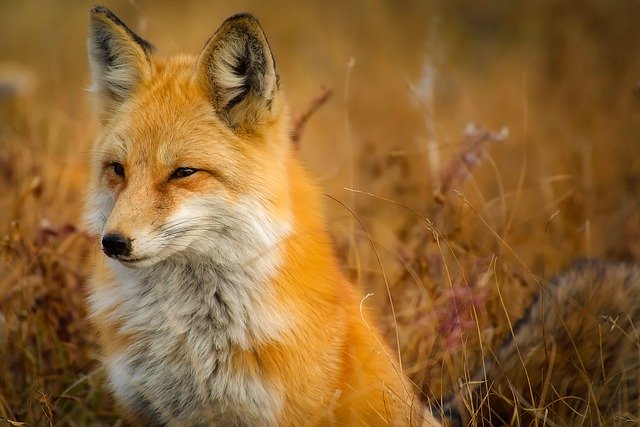 Nightime filming and photos
For the best chance of getting high quality images without disturbing the nighttime animals, you want to find a model with not only a high resolution camera, but also one that is fitted with a good number of low glow LEDs.
Photo and video quality
Photo quality is measured in the number of megapixels or MP for short. While a 16MP camera can take some nice, clear images, and are available very cheaply these days, more modern versions are usually at 20-30MP.
Video quality is usually shown in resolution, for example 1080P or 4K, and you might also see things like HD in the product descriptions. All of these are good signs that the video quality will be good, and the higher the resolution, the sharper the image.
As you can see there are a lot of excellent products out there with not much to choose between them. Hopefully, we have cast a little light on a few features for you and helped you with your decision.
If you are interested in buying any of these products, would like to read customer reviews or see more images, please click on the links provided.
---