Written by Terry Smith
Our site is reader supported so when you click a link to Amazon we may earn an affiliate commission.
UK's best portable gas bbq that are small for camping and caravans
This article was last updated on April 23rd, 2022 at 6:38 am
With the lockdown restrictions being loosened, and the weather getting better, it's a great time to take the family to a nice camping spot or a quiet out of the way beach for delicious barbecue. The best portable gas bbq now offer all the flavour of portable charcoal bbq's and are much safer and easy to setup. A bold statement I know, but I can prove it from my testing with smoker wood chips.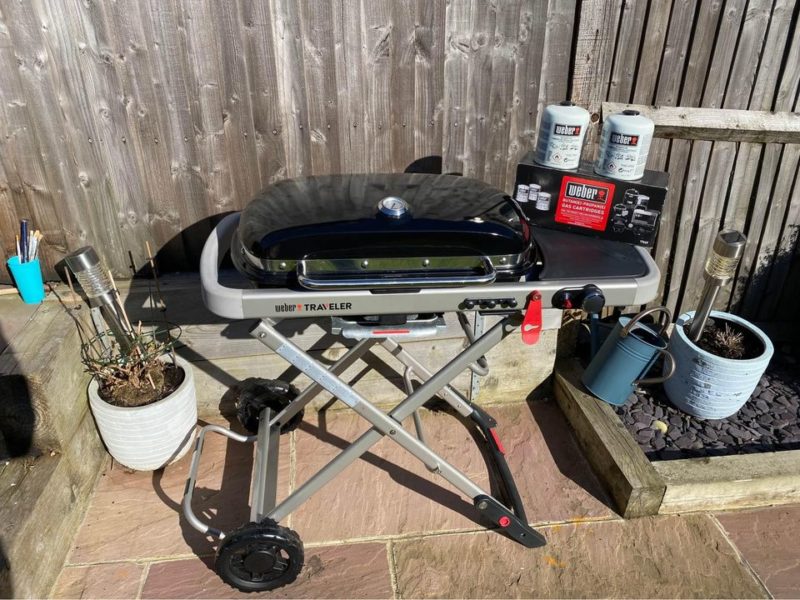 Of course, you can't have a good 'grill up' away from the house without your own portable gas barbecue. These grills are designed to go one further than a typical gas bbq, they are supposed to be easy to set up, transport, and use, and some models can be bought much cheaper than you'd imagine for example the Crusader Gordon Portable Gas BBQ is under forty quid this year! Choosing a portable gas barbecue over a portable charcoal barbecue is all a matter of preference, but I have to say that they are definitely more convenient, and personally believe this makes them better for traveling with, especially when camping or using a caravan.
Nothing sums up Summertime better than the smell of delicious food cooking away on your barbecue while you knock back a cold drink and soak up the sun in your back garden.
What could make that scene better? Well, for me, having that barbecue and cold drink while overlooking a nice lake while camping, or having my feet nestled in the sand of a beach somewhere. To realise this image I'd need a barbecue that is lightweight, easy to set up and pack away, and still giving me enough heat to cook a good amount of food on the grill at once so we've reviewed the best portable gas bbq range based on safety, price, build quality, and ability to cook juicy meat with convenience as the most important factor.
Best portable gas bbq – my top picks from personal testing:
Best portable gas bbq: Weber Traveler portable Gas BBQ – Out of stock on Amazon but if you want the best of the best this is where you at Weber.
Best without wheels: Weber Q1000 Gasgrill Titan
Budget: Crusader Gordon Portable Gas BBQ
Decent alternative to the Weber picks and much cheaper: iQ Portable Gas BBQ Grill with Free Accessory Pack
Small and compact pick: Char-Broil X200 Grill2Go – Portable Barbecue Grill
Sensible options with their own base: Cadac or the Campingaz
What you should know about the the portable gas bbq
You're probably wondering what the best portable gas barbecues are, and you are not alone. In fact we got so many enquiries about them, we thought we'd best get a move on and update our list and reviews of the best models out there, and so here it is. We are confident that this set of products offer the customer everything they need when it comes to their grilling ambitions, and are sure to put a smile on their faces and a few burgers and hotdogs in their families bellies. But before you get there, there is a few things to really think about and you must know before buying a portable gas bbq.
Freestanding, tabletop, or portable on wheels?
Without a doubt the easiest to use and most versatile portable gas bbq on the market at the moment is the Weber Traveler. It's essentially a trolley with a gas bbq attached. Not only that, the trolley folds down as small as a pushchair – Weber really though this one through – the drawback though, the price. That's about the only reason you wouldn't want this unit, it's an absolute beauty, you can trust me on that, I have loved my time using one, especially when camping.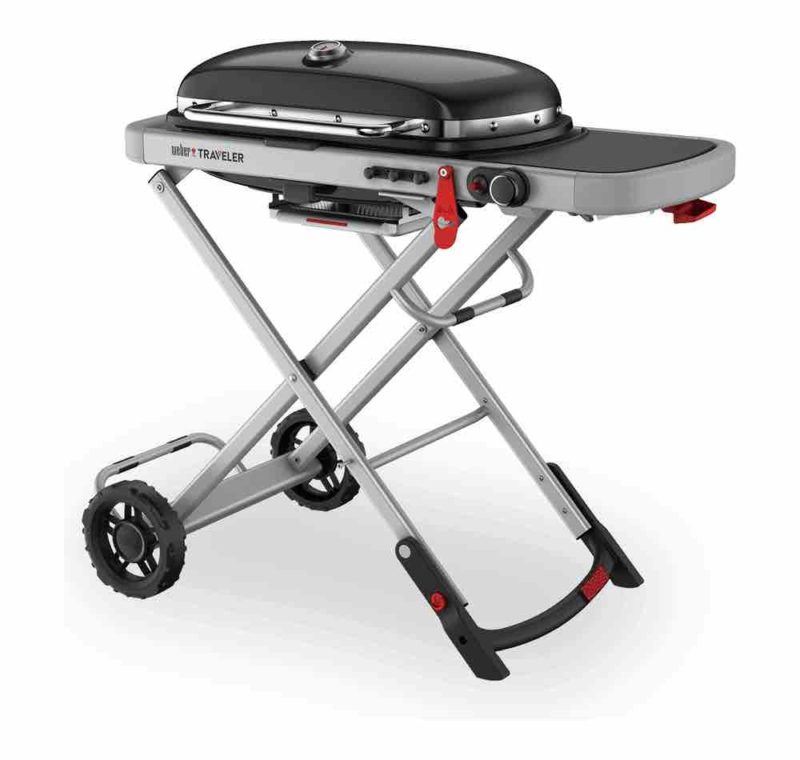 Freestanding portable gas bbq's offer similar freedom but often don't come with a bbq side table section as well as the obvious, they can't be moved when warm or put away. This detracts from their appeal unless you're not in a rush of course and then letting your bbq cool naturally is no problem at all.
By contrast, the least useful but most compact are the tabletop versions. The Crusader Table Top Gas BBQ is small, easy to store, and is VERY cheaply priced. So you'll need to make a decision somewhere between ease of use and cost. A solid balance of the two is the Campingaz gas stove – well worth a look that.
What gas bottle do they take?
You need to know the differences in gas bottles. For example the Weber Traveler and the Q1000 both want a EN417 gas can. The cheaper models need a hose and regulator like the Crusader Gordon Portable Gas BBQ – don't go without unpacking your kit and assembling/hooking up your gas with a full test – nothing could be worse than dinner being cancelled on a camp trip!
Here are our reviews of the best Portable gas bbq currently on sale in good old Blighty. We will start off with an exceptional product from Weber – the Gasgrill Titan.
Our next review is of the Campingaz party grill 200 model, a good choice for people who want a good portable gas barbecue without having to shell out too much for it.
We complete our top 3 with the Char-broil x200 grill2go, an energy efficient Portable gas bbq with some nice technological features.
Best portable gas bbq UK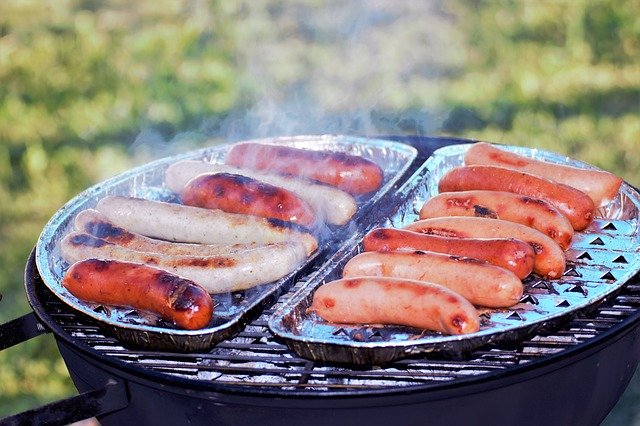 I hope you enjoyed our review of the best portable bbq UK. We have also reviewed the best bbq outright in detail as well as the best bbq smoker too. If you didn't find what you're looking for here I would recommend a read of these pages as they'll provide further interesting reading in the world of barbecues. You can always find a bbq bargain because there are so many manufacturers its ultra competitive.
Best portable gas bbq – conclusion
Thankfully, the best portable gas bbq can give me all of those things.
Portable barbecues can be fuelled by either charcoal or propane, each with their own positive and negative traits.
Portable charcoal barbecues will give that lovely smokey smell and flavour to your meat, but can be a challenge to get your fire bed right with it to ensure balanced cooking. It's also messier, both when handling the charcoal and then dispose of it afterwards. that said, you can't go wrong with a good charcoal bbq and we've reviewed those in detail if you're interested.
Portable gas barbecues are the easiest to set up, the cleanest, and the most convenient. The best portable gas bbq should have their burners spaced evenly so that you get uniform cooking performance across the grill.
These types of portable barbecue also usually give you more control over the heat and flame, so you can fine tune your outdoor cooking skills.
Which portable gas bbq would I pick?
There are a surprisingly large number of Portable gas bbq to choose from on the UK market at the present time, and with products from mainland china continuing to sweep in, that number will only keep on growing.
So how do you separate the wheat from the chaff?
Well, you have two options, you can either go around all the garden centres in your area and take a look at them for yourself, or let someone else (AKA Garden Tool Box) do the hard work for you.
If you chose the second option, read on to see what products we selected, and reviewed, as the best portable gas barbecues available at the moment.
Best Portable gas bbq reviews
---