Written by Terry Smith
Our site is reader supported so when you click a link to Amazon we may earn an affiliate commission.
UK's best compact portable pressure washers rated for power to weight ratio, size, and price
This article was last updated on April 23rd, 2022 at 5:34 am
A portable pressure washer lay somewhere between a cordless pressure washer and an electric pressure washer with the added benefit that they are 5 times or more powerful than a cordless version – you may still want one without a power lead so please follow the link provided. Portable versions also very much more mobile than a large, bulky electric pressure washer. This makes a portable washer ideal for someone looking to do reasonably heavy work (like cleaning Algae off furniture or patio with the ability to move about the garden and outdoors quickly without too much weight. Of course, there's a balance of power and manoeuvrability but some of these latest portable pressure washers are really packing a punch.
So in this review we've rated the best portable pressure washers on compactness, weight, price, build quality, and ability to really lift dirt:
Best compact portable pressure washers in the UK – editors picks:
Best portable pressure washer: Norse SK90 Portable Pressure Washer – won it on weight to power ratio – the best for sure and value.
Most compact washer: Kärcher K2 Compact Pressure Washer – lovely design and easy to carry and use
Budget pick: Kärcher K2 Compact Pressure Washer incredible value for a known brand since making the new model of K2 but a worth opponent is the Turtle Wax
Proven long term reliability: Bosch EasyAquatak 120 High Pressure Washer
What to look for when buying a compact portable pressure washer
There are a few key factors when looking for a portable pressure washer. There's small and there's small. One small is powerful the other not so. Sometimes compact can mean it gives up some of its performance, and other models not so much. So what you really need to consider is how easy the unit is to carry around, how much power that unit has, and how easy the lance and hose are to operate / put away when finished. Does it take much effort to put the lance away and break it down so that it can fit neatly back into the unit itself?
Many of the most well-known brands have portable pressure washer models available in the UK. Bosch have the EasyAquatak range, Karcher have the Kärcher K2 Compact Pressure Washer, and there are others such as Yard Force and Hoselock too. In addition to these, there are also a ton of products from lesser known companies, a lot of junk from China, and some up and coming brands.
To help you sift through all of these, we have put together this page of reviews for the best UK portable pressure washers. Enjoy.
Power to weight ratio
I think we will agree the power to weight ratio is almost the key factor when picking a compact pressure washer that easy to carry and very portable. In this respect I think the max output of the Norse SK90 Portable Pressure Washer is a super buy as far as compact pressure washers go. The Bosch is second spot with 120 bar at 5kg. The Kärcher is just slightly behind that but I feel like I prefer the overall design of the Karcher that little bit more.
How easy to assemble and disassemble the washer?
I have to say in the olden days this was more of a problem than now. Since the birth of reviews we have this situation whereby if something is rubbish, it's quickly highlighted and therefore products develop quickly to meet customers expectations. So with these compact pressure washers, you just don't find that many issues in terms of setup – I'd say they all take less than a couple of minutes in this review.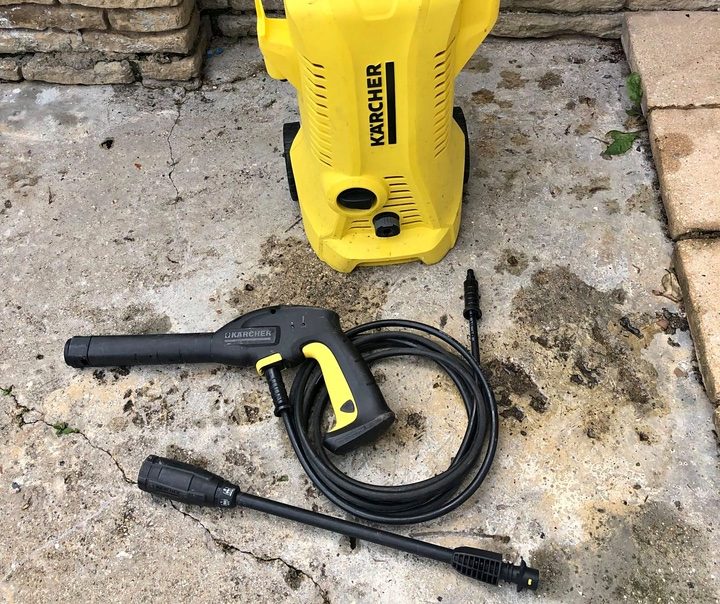 Value
These little compact portable pressure washers are all lovely value if I'm honest the Turtle Wax is proving to be a real winner, that and the newer model Kärcher K2 Compact Pressure Washer – they know exactly what they've done with this model – try to price everyone out of the compact pressure washer market, and to be honest the record number of sales prove the strategy worked. I personally also feel the Norse is also a great buy.
What can a portable compact pressure washer actually clean?
When it comes to the compact pressure washers you are buying them for their portability and free manoeuvrability. So the drawback or cost if you like is the power. You can reasonably expect a small pressure washer to pull algae and moss off of walls and decking. From there on down it can manage window and conservatory cleaning. Washing vehicles is no problem at all either – but there's no way you'll strip a patio of oily stains or a pathway of the rubber tyre marks – I know well as I've personally tested compact pressure washers and it sent me around the twist – to the point I bought a petrol jet washer.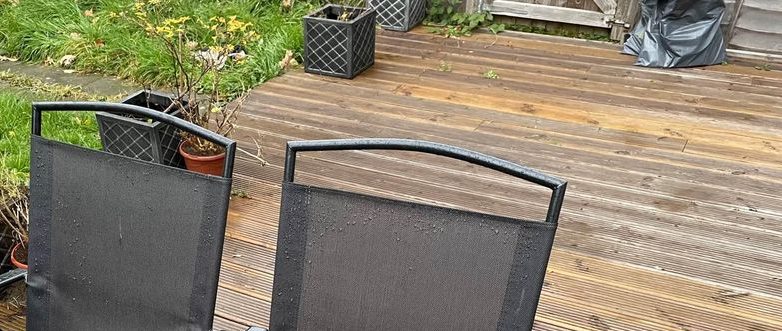 Best compact pressure washer reviews
I start my reviews with what in my mind is the best portable pressure washer. It's well built, priced sensibly, reliable, and delivers loads of cleaning power. What more could you ask for from a portable pressure washer after all? It has a couple of niggles but we will go through that in detail just now.
No best pressure washers list would be complete without a Karcher product mentioned, and we won't disappoint you here. Here is the compact version of the Karcher K2…
Next up on our list of best portable pressure washers is a model that has an impressive water pressure output as well as a few other nice features…
Well, that's it for now, our top 5 portable pressure washer reviews.
There are other products out there, but after taking a close look at them, I chose not to include them here as I really didn't think they could come close to being a viable option when compared to these three.
What is a portable compact pressure washer?
First, let me explain what a pressure washer is. These cleaning tools use high pressure streams of water to blast off dirt, grime, and all sorts of other unwanted things. The pressure is supplied by a built-in pump of some kind, and that pump is powered by either an electric motor or a petrol engine.
So, what is the difference between a standard pressure washer and a portable one? Well, the name is a bit of a give-away really, isn't it? Portable pressure washers are just that, and are designed to be compact, lightweight, and a lot easier to move around than standard pressure washers.
There are also cordless pressure washers, and some people class these as portable, which they definitely are, but I prefer to categorise them separately to the corded models featured here in this article. Cordless pressure washers are powered by lithium-ion batteries rather than the mains electricity supply, so I like to treat them as separate entities to portable models.
Portable pressure washers are sort of an in-between product, offering you more mobility than a large unit, and more power than a cordless washer. Some models can also work from a standing water source like a bucket or pond, as well as from a tap, and this can come in handy in certain situations.
Because of their compact designs, portable pressure washers are a great choice if you are worried about storage space. After all, not everyone has a large garage or shed to keep things in, and being able to pop your portable pressure washer in the cupboard, or even in your car boot, is something that entices a lot of people to put their hands in their pockets and buy one of these products.
Possible problems with portable pressure washers
If used properly and carefully, and kept clean and maintained, you shouldn't run into too many problems with modern portable pressure washers, but there are some things that could potentially go wrong, so we thought we'd highlight them here.
One thing that can annoy people about any kind of pressure washer is leaking. Some products will leak far more than others, and these are usually the cheaper, Chinese brand stuff. However, a lot of the time, leaking occurs from the connectors and fittings, and these are easily swapped out for better ones. So, if you find that your hose connectors are leaking, there's no need to panic and ditch the whole machine, simply buy some hozelock, or other trusted brand's connectors and change them over.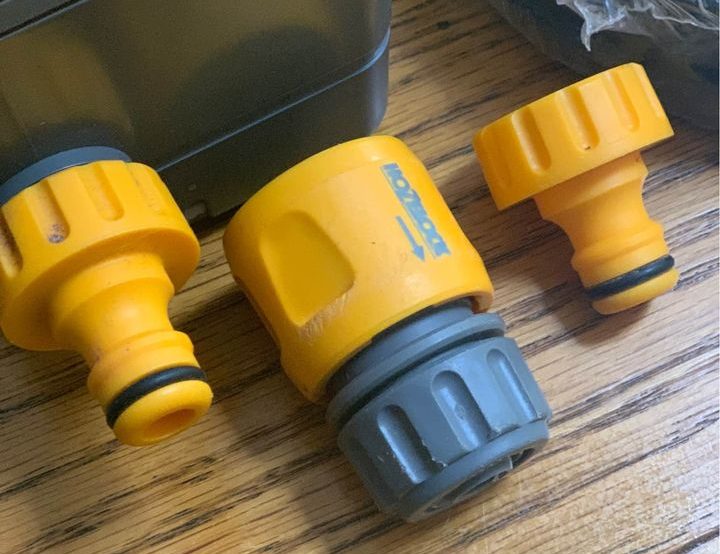 Another thing to check before you buy is the length of the power cable. To really be portable, the pressure washer needs to give you a decent bit of range. You can hardly say your product is portable if you have to stay 2 meters from the socket now, can you? Of course, you can always use extension leads or a cable reel, but you have to be careful not to get the things wet while you are working.
As portable pressure washers are designed to be lightweight, I have heard complaints from some people about the main unit getting pulled over too often when the person using the machine tugs on the hose. All I can say about that is, you just need to be a bit more careful when using one of these machines, and to be honest, if you buy a durable, well-made product, it shouldn't get hurt if it topples over.
Example of using a compact portable pressure washer
I'll be completely honest, when portable pressure washers started coming out, back in the day, I didn't really see the point in them. To my way of thinking, they still had to be connected to the mains water and electricity, so I never bothered buying one.
Quite a few years later, my son and his friends were really into mountain biking or go karts so most weekends we'd throw the bikes and tent into the back of my trusty van and head into the country for some camping and biking the trails.
We always had a great time while we were there, but the bikes used to get blathered in mud, and then thrown in the back of the van to be brought home. This resulted in my truck getting very dirty, plus by the time we'd driven multiple hours back home, the mud would be dried onto the bikes and everything else, and would take a while to clean it all off when we got back.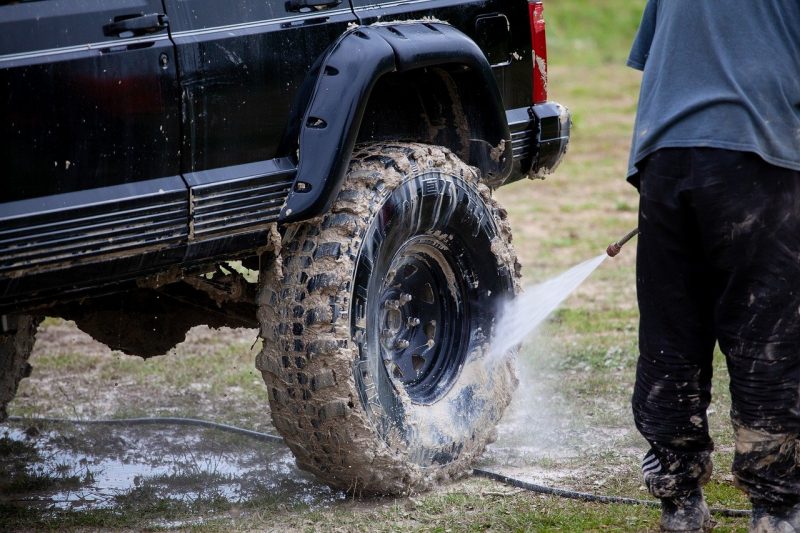 I'd pretty much accepted this as routine until on one trip, another group were in the same spot as us doing the same thing, so of course, we got chatting and everything. Anyway, the following day, after the boys came back covered in mud again, this bloke gets out his portable pressure washer and connects it to a small generator he'd brought along. He filled a bucket with water from the nearby river, and then blasted all the dirt off the bikes.
This really opened my eyes. Sure, it was a bit of extra work to bring a portable generator and a bucket, but to be able to clean off the bikes, and the kids' clothes, before they went in the van, saved me so much hassle and time afterwards. Needless to say, I went out and bought myself a portable pressure washer the very next day.
---