Garden Tool Box » UK's best electric lawn scarifiers and rakers to remove weeds and dethatch – now with cordless electric models too!
Written by Terry Smith
Our site is reader supported so when you click a link to Amazon we may earn an affiliate commission.
UK's best electric lawn scarifiers and rakers to remove weeds and dethatch – now with cordless electric models too!
This article was last updated on September 15th, 2022 at 10:33 am
If you have a lawn, and you want it to be healthy, then you really should be using a scarifier or lawn rake from time to time and then get busy with a lawn aerator (or save time and buy a 2 in 1 like the VonHaus). 
Scarifiers, also known as de-thatchers, remove grass cuttings, moss and other garden debris, by cutting into the soil and sifting your grass with blades. This action also helps to keep the soil free of weeds and healthy by improving the circulation of air and water drainage. When scarifying is ignored, the debris known as 'thatch' can form and cause a variety of problems for your lawn, such as making it seem 'spongy' or not draining water properly (waterlogging).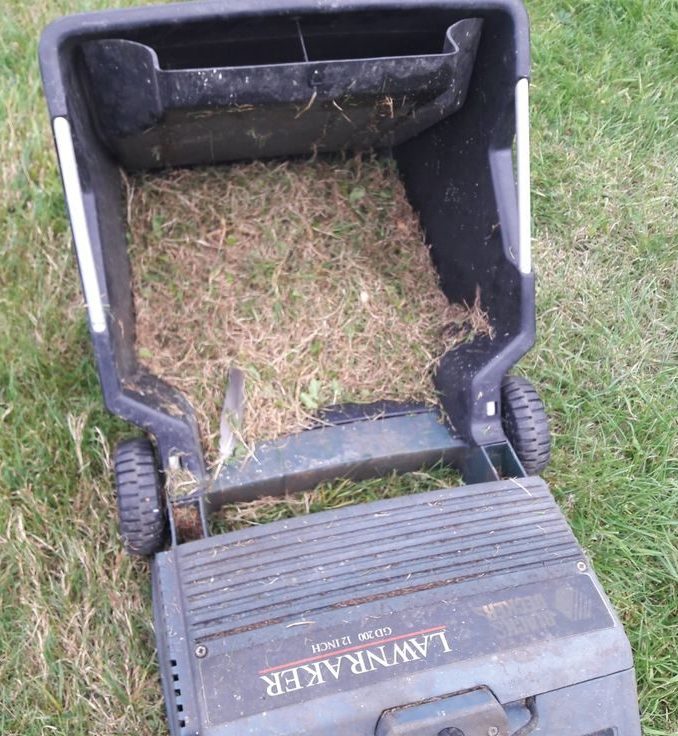 When it gets thick enough, it basically chokes your grass by restricting the things it needs to grow; namely water, sunlight and oxygen. At this point a lawn weed and feed or individual moss killer for lawns and lawn fertiliser will not work and only the best electric lawn rakes and scarifiers will work in combination with a complete treatment of aerating your lawn and new grass seed. My lawn was so bad, I personally destroyed it with weed killer and levelled it so you can be sure from personal experience you have to be committed to get a super looking lawn. And don't worry, by the time we get to Summer, you'll have a lawn that's the envy of neighbours too 🙂
A lot has changed since I first reviewed electric scarifiers a few years ago. Since testing the Cobra S3840V Cordless Battery Scarifier & Aerator I am convinced cordless models will play a part. It's not without it's faults but still, if you need cordless, and you don't want petrol – it is well worth a look! Here's me testing that:
Best electric scarifiers and lawn rakes – editor picks:
Best overall electric scarifier and lawn rake: VonHaus 2 in 1 Lawn Raker / Scarifier – Beats the Bosch on value/performance [personally tested and proven]
Best lawn raker: Bosch AVR 1100 Verti Cutter Lawn Raker – pricey but you can't knock Bosch reliability – if you want cheaper and similar performance checkout the AL-KO Combi-Care 38 E Electric Scarifier
If you fancy a cordless electric scarifier: Cobra S3840V 38cm (15in) Cordless Battery Scarifier & Aerator [personally tested and proven]
Best scarifier – heavy duty for large gardens: Makita UV3600 Lawn Scarifier – Lawn scarifiers Absolutely tears the ground and weeds up 😀 Read my review for more info!! Best for moss and deep rooted weeds – used by professionals in commercial situations.
Budget: BLACK+DECKER 600W 30cm Lawn Raker – given the weight to power ratio and price combined this is easily the best deal for small gardens at the moment in the UK
Easiest to use: BLACK+DECKER 600W 30cm Lawn Raker – only 7kg!! Makita and the Bosch
What else do I need a lawn scarifier for?
Thatch isn't the only thing you need to scarify, dead weeds and leaves can also sit down there in the soil and will cause similar issues if not removed. Scarifying is essentially just deep raking and you can use a normal garden rake to do it but it will be rather labour and time intensive if you have even a small lawn let alone a medium to large one. 
Most people these days prefer to save time and energy by investing in an electric or petrol scarifier, or electric lawn rake which is a similar tool, instead. So we have picked out the best scarifiers / lawn rakes for you and given them each a review after some sensible testing. Let's get started…
How much thatch, moss, and weeds are choking my lawn?
You would be shocked just how much dead material is left behind, especially if you're using a collection box and not raking up after. This is literally choking your lawn, causing water to sit longer than it should without draining, and ultimately ensuring poor lawn health. To get a feel of just how much thatch and dead material is still sat in a lawn (even one that looks relatively healthy, just watch this (I've moved you to the relevant point but worth a watch from the start anyway):
Shocking wouldn't you agree? Until you use a scarifier it is almost impossible to comprehend just how much dead material, moss, thatch, and weeds you're going to use.
So with that said, let's look at what you need to consider when buying a lawn scarifier / raker:
What to consider before buying a lawn raker and scarifier?
Before buying a scarifier there is loads to consider. For a start the whole point of buying one is lawn care and the truth is this is just one part of a healthy lawn. Some people's lawns are so bad they start again. I took that decision myself because I wanted to level my lawn as well. First I used a weed killer to completely obliterate my lawn. Also remember this is a Spring job so be ready for it. Cutting up your lawn like this (literally) takes it's toll and Spring is the best growth time so will give you best recovery times (and quickest to choke out moss and weeds, rather than the grass getting the choke 🙂 ) If your lawns in really bad nick you'll want something heavy duty whereas if your just maintaining you'll be able to get away with a much lower spec, in fact a bigger machine may be difficult for you to operate – let's look at some of these considerations:
Difference between a lawn rake and scarifier
So the difference is subtle but it is there. What you'll find is the cheaper models like the BLACK+DECKER and Flymo are lawn rakes.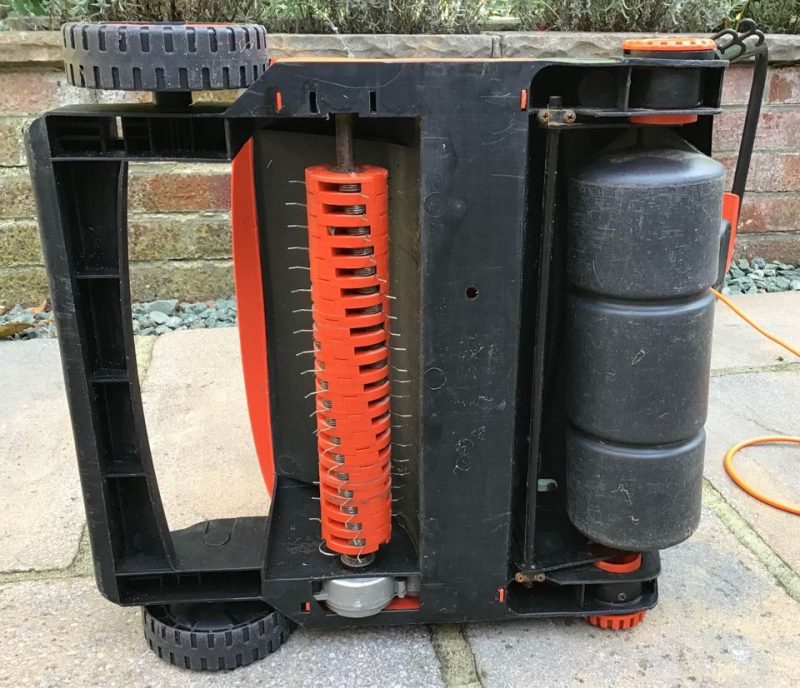 This is because they don't dig into the ground pulling out weeds in the same way as the scarifiers.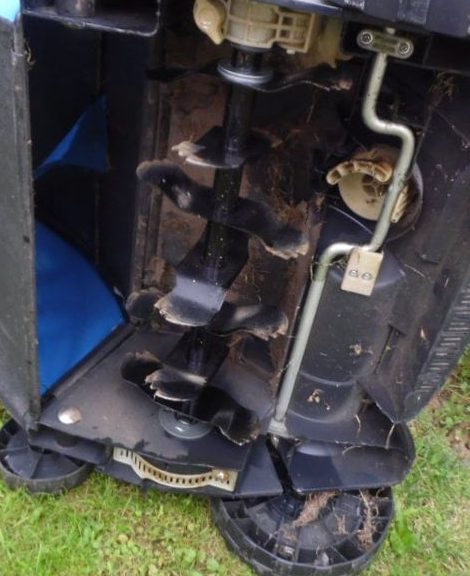 Incidentally, the best for weeds and roots are the Makita and the Bosch. So following on from that you probably want to understand how deep it can rake and scarify so you can workout what tool you'll need for your garden specifically:
How deep can it scarify?
Pulling thatch is easy but what about if you need to do far more serious work such as weeds with deeper roots? Part of picking the right lawn raker or scarifier is understanding what material you're trying to remove. For example the BMC lawn Raker and VonHaus both dig 15mm under the surface of your lawn – the Makita only claims 10mm but I have to say it seems far better – just like the Bosch. The general rule of thumb is if you want weeds and moss removed then you'll need a scarifier, if it's just dead grass and thatch then a lawn raker will do the trick.
Cordless electric scarifiers and de-thatchers are seriously on the up
I was asked to test a cordless electric scarifier – fair enough. All my reviews involve a power cord and as a result of Makita the commercial range of electric scarifier not producing one yet I veered away from this. To my surprise however, the Cobra I tested was really up to the task. This is a game changer for me. As to whether you buy this one or not. It points to the fact cordless scarifiers are on the way up and no doubt will take over as they have done almost all aspects of electric power tooling.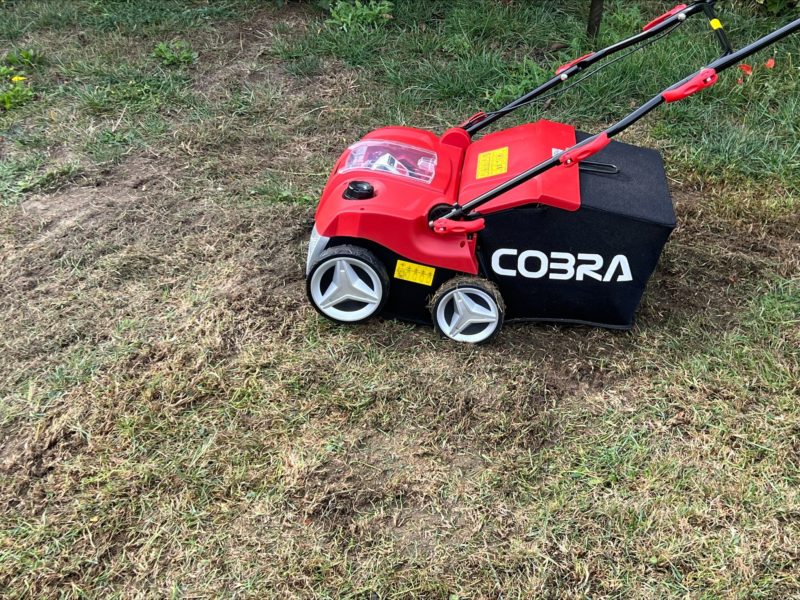 If you take a look at my full test and review of this cordless electric scarifier you'll see it is quite a serious proposition – and certainly gives the Vonhaus a run for it's money even if it doesn't deliver quite the same power. The heavier unit (much like the Makita) really does make a difference to the overall practical use!
Those were our picks for the 9 best electric scarifiers/lawn rakes. If you are interested in any of the products shown and would like to go to another page with further information, photos and customer feedback, simply click on the links provided.
This site has lots of similar pages full of product reviews similar to this one so please feel free to browse them at your convenience.
---