Written by Terry Smith
Our site is reader supported so when you click a link to Amazon we may earn an affiliate commission.
Best patio grout and jointing compound guide to maintain your patio
This article was last updated on April 23rd, 2022 at 5:41 am
Patio grout plays a huge role in reducing the amount of maintenance and time needed on your garden patio. There's nothing worse than weeds growing through old grout on a weekly basis, forever spraying weed killer to keep them at bay as well as pouring in ant treatment to keep them from digging up sand too. And let's not forget the important role of patio sealer thereafter that creates a hard layer with the grout!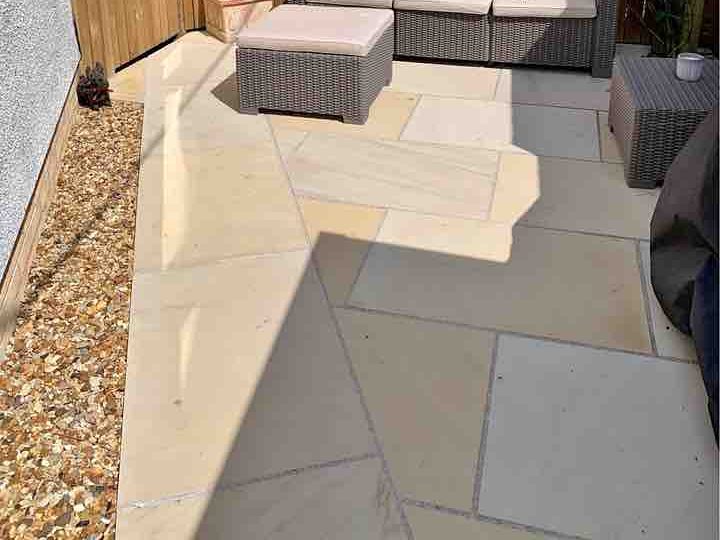 Pick a good patio grout and you will be weed free for years to come, pick badly, and you will be at the patio with weed killer all summer long! That's where my years of expertise come in. I'm going to go through my personal experiences when maintaining a patio and right now is the time to act – well at least, you'll need a little run of dry weather! So let's take a look at the best patio grout and jointing compound options that'll make this project a breeze.
Best patio grout and jointing compound: editor picks:
Best patio grout overall: Sika FastFix All Weather Self-Setting Paving Jointing Compound, Buff, 15 kg – 20 sq.m Superb value for money – Sika is a choice for many professionals.
If Sika unavailable I'd turn to this: Everbuild Geo-Fix All Weather, 14kg, Grey
For ant and insect problems: Sika Pave Fix Plus Buff 15KG – currently unavailable but I'm apprehensive to remove it as you may find it somewhere else
Another quality alternative to Sika: Jointing Compound Stone Grey Easy Joint 12.5 Kilo Patio Mortar
There's no budget pick – given the importance of this job, saving a few quid is worthless.
With the best picks out the way, before we go any further – here's a rundown of how to actually use this product properly – almost all the reviews you see online that are negative stem sadly from poor preparation so here's your pro tip:
Pro tip: make sure you dig out and clean out your old grout fully. If you check the step: Dig out the old grout, you'll see I mention 20mm at least. The reason is simple, you almost guarantee you remove any seeds deposited and give yourself the best possible chance to get a lasting finish.
Here's the guide that'll ensure you get the job done properly.
So now you know how to use jointing compound as well, let's take a look at the best grouts and patio compounds:
A guide to patio grout brushed in properly for a lasting job
Everything about never seeing a weed on your patio again is ALL to do with how well you prepare. Following this guide will give you the best possible experience through this project. So let's get started!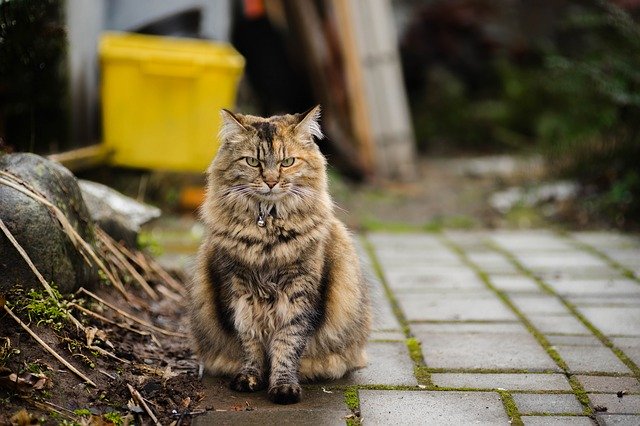 What you'll need
Sika FastFix All Weather Self-Setting Paving Jointing Compound – factor 7m2 per tub
Soft Brush
Tuck trowel
Hose
Patio cleaner
Patio sealer
Safety equipment
Treat this project in the same way you would using cement. You'll want decent gloves and make sure that all skin and eyes are protected. This isn't particularly toxic but be careful and use common sense to keep yourself safe. To the letter of the rule HSE.GOV says that we should use waterproof trousers, masks, gloves, and appropriate footwear such as wellington boots.
Dig out the old grout
The first step is to clear out the old grout as much as possible. In fact, there should be no old grout left at all. In an ideal world you get down to a depth of at least 20-30mm. The best tools for this are a small concrete chisel or gardeners knife or crevice tool if it's soft. Depending on the thickness of your gap, you may need to turn the chisel sideways at some points.
Be careful not to damage your stone or slab by removing the old mortar or grout. Once this is out, dig up as much old sand or mud as you can. I use a small screwdriver initially for this. There are some huge benefits to this later on in the guide.
Pressure washer the joint out
After I cut out the grout, I always use a powerful pressure washer to clear out the joints, blow any mud, sand, or weed seeds out the way. There are a couple of cracking value petrol pressure washers at the moment. I am super into the Wilks Genuine USA TX750i Petrol Pressure Washer at the moment. At this price, it won't last long in stock and has just the kind of power and brute force that is tailor made for a job like this.
Use the pressure washer to clear your patio entirely, you'll be using a shovel and at least a couple of buckets. You'll be amazed how much muck comes out the joints if you follow this method.
Bed in a little sand
Once the joint is completely clear sweep in a little sand with a soft brush. Press the sand in as firmly as you can. The trick is you want a 20-30mm deep channel even all the way round. One way to ensure this is keep a 30mm jig so you can test the depths as you compact the sand down. Sika does not require this step but I have had patio joints last decades taking the extra step and making the effort. It will help with drainage.
Wet your slab
Get a hosepipe and wet down your slab or stone. Don't flood it to the point you pull the sand but do ensure everything is wet. It won't be a problem if you don't shoot directly in the channels. This will give the right environment for the Sika to bond well.
Brush in patio grout now
Open your packaging carefully. I'd recommend using the Sika FastFix All Weather Self-Setting Paving Jointing Compound. Gently brush in the compound to surface level. Then use a trowel to firmly push down and compact the grout mix. Once this has been compacted as much as is possible, top it up and press it in again, then brush over to level. This will give you a perfectly compact and solid joint.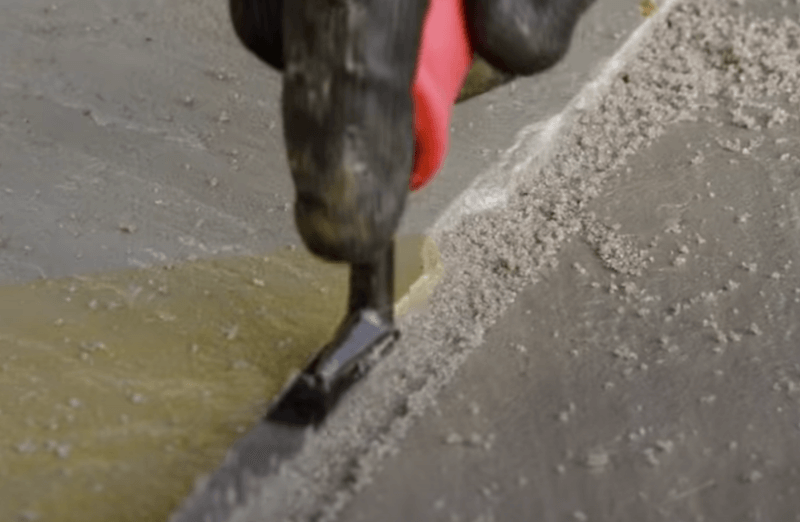 Self setting patio grout
There's no need to go any further. This is a self setting patio grout so the job is now done. The Sika takes about an hour and a half to start to set on the surface and you really need to leave it a whole day before it's fully hardened, in my experience using this product. This was a warm sunny day so it would probably take considerably longer if it's cold.
Clean and seal your patio after
Once it's all set and done. You would do well to give the thing the final once over so you can forget it for months to come. A pro tip though, that'll see those months extended considerably, is to use a quality patio sealer. The Sika patio sealer is great but if I had stone, concrete or brick I would probably go for SmartSeals patio sealer at the moment.
And that's it. You will be weed free, ant free, and your patio should look pretty amazing and hopefully something like the picture below.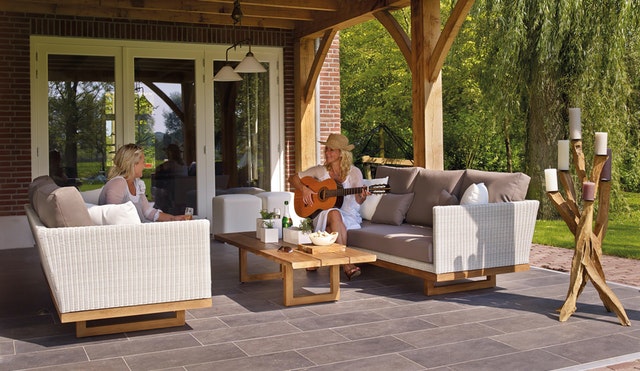 ---