Written by Terry Smith
Our site is reader supported so when you click a link to Amazon we may earn an affiliate commission.
Best bird box camera reviews [UK]: Wi-fi and cable cameras [UK]
This article was last updated on April 23rd, 2022 at 4:52 am
I love observing wildlife. Whether it's while I'm out on one of my hikes, or watching a nature documentary on the telly, I just can't get enough of the natural world and the creatures that inhabit it, armed with my wildlife camera, I soon started to realise it wasn't going to match a purposely designed bird box camera that is fitted into my bird table, which inspired my experiences in this review and I hope you may gain from them.
Now, technological advances have made it easier than ever to get the most candid photos and videos of wild animals, allowing us to see them like never before and get a true sense of their natural behaviour.
There are several options open to us wildlife lovers, but the best of these are wildlife cameras that you can leave set up and capture footage of all kinds of animals like foxes and badgers.
Best bird box camera picks in the UK:
Green Feathers Wildlife Wi-Fi Bird Box Full HD 1080p Camera with IR
Blink Outdoor | Wireless, weather-resistant HD security camera
Birdboxview Colour cctv camera fitted in nestbox
Green Feathers Wireless Bird Box
Zerone Mini 6 LED Wired Camera Night Vision Digital Video Camera
What you need to know about a bird box
Wildlife cameras aren't necessarily the best thing if you're interested in birds though as the sensors might find capturing them in motion a bit difficult.
The easiest way to get great footage and snaps of our winged friends is to use a bird box camera. Because the birds tend to be more stationary inside of bird boxes, it makes taking pictures and video so much easier. Here's a look at what you can expect to see inside your bird box from the cameras in my review:
You can either buy a bird box and camera separately and fit it yourself, or take the easier option and buy a bird box camera kit that includes everything you need including the cables.
We've taken it upon ourselves to order a few of these products and test them for you, and below you will find our in-depth reviews where we share our thoughts, both good and bad based on picture quality both day and night, value for money, ease of setup and use, technical specification, as well as build quality. These are the metrics that define the very best bird boxes in the UK.
We have also included a short but helpful buyer's guide for people new to these kinds of products.
***Please note that at the time of this article many products were unavailable due to covid-19 and this limited what we could review, but we will update this article with more products as the situation allows.
What you need to know about a bird box
If this is your first time buying a bird box camera, there are a few things to keep in mind before you hand over your money.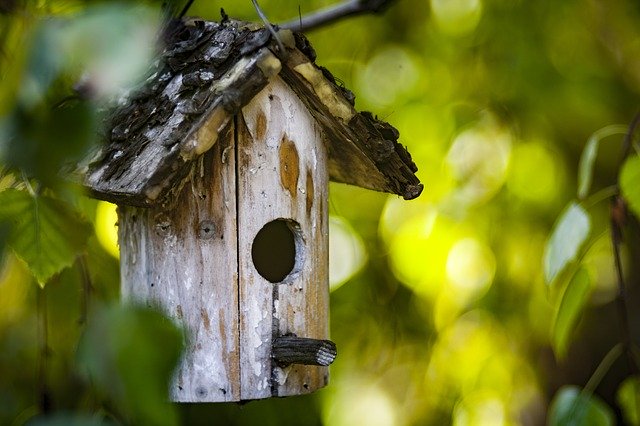 In this short guide, we will address a few of these things so that you feel better armed with the right information before deciding on your own bird box model. Let's start with the main types you will see:
Types of bird box camera
The main types you will find for sale are ones that connect via wifi, models that use wires and cables, and cameras that come with a receiver that then plugs into your TV.
Obviously wifi models are the ones to go for if you don't like messing around with wires and cables, but even then some of these models still require a mains power source, so you'll still have at least one wire to connect. Either that, or you go for a model that is battery powered, but then that leaves the issue of recharging the battery frequently. A goof way around that is to get one that can be connected to a power bank and this will give you a lot more time between charges.
Wifi bird box cameras use your home wifi network to send the feed from the camera direct to you mobile device or computer, and this makes them very popular in modern times.
Wireless bird box cameras, again, are not usually completely wireless for the same reasons as wifi cameras: they really need a good power source to be practical.
How they differ from wifi models is that they come with their own receiver which is plugged directly into your TV.
Corded or wired cameras are just what they sound. They use cables to connect to your TV or computer to send the video and also connect to a mains electricity source. While this is more messing around to set them up, they d have the advantage of not being prone to interference messing up the feed like what you sometimes get with wifi and wireless cameras.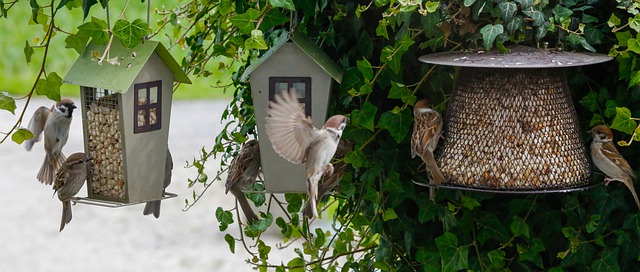 Video and audio quality
Some cheaper bird box cameras are video only and don't provide any audio to listen to. Others have audio, but the quality is so poor it isn't really worth having.
if you're interested in having the best possible imagery and sound quality, you're going to have to spend at least a hundred pounds and go for a 1080P resolution HD camera with high quality microphone.
Most cameras designed for bird boxes will have an IR (infrared) mode that will allow for recording at nighttime or in dark conditions. Many will do this automatically, so if the bird box doesn't have enough light inside, you won't get any colour videos.
Lower cost models might not even have a colour mode at all and only rely on IR LEDs and have poorer video quality. The lowest you should settle for when it comes to video spec is 700 TVL.
Memory
If you're going to use a wifi bird box camera, it will send the images to your mobile device, but will also need a way of storing those images. This is usually done with a micro SD card.
Different cameras will support different sized micro SD cards, and with memory, more is always better. A camera that supports micro SD up to 100+ GB (gigabytes) is a good bet, and one that has the loop recording feature can save you having to manually delete old files to save memory.
Other things to look out for
Other desirable features are a solid and durable housing for the camera, to ensure longevity, a wide angle lens to give you a better field of view, and easy set up.
Wifi models should have their own dedicated apps for both android and iOS, and for night vision modes the cameras should have 'invisible' LEDs so as not to disturb the birds with any glow. If you go for a wired bird box camera, pay the extra couple of pounds and get one with at least 10 metres of cable or you might find yourself frustrated later. Now make sure you know how to attract birds to your garden and you are all set!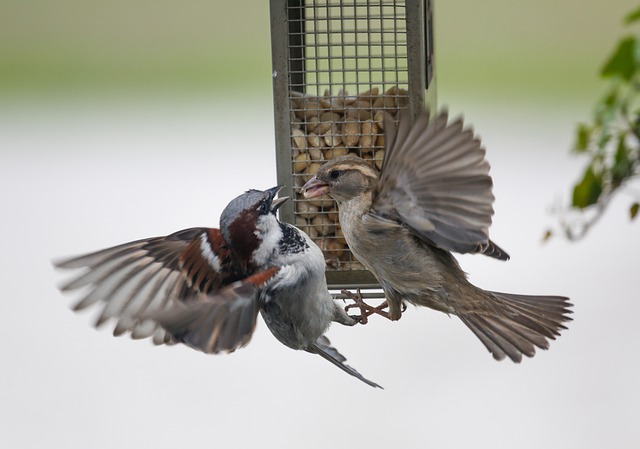 ---