Garden Tool Box » Best bird box camera reviews – wi-fi and cable cameras [UK] for Summer 2021
Best bird box camera reviews – wi-fi and cable cameras [UK] for Summer 2021
This article was last updated on August 7th, 2021 at 5:05 am
I love observing wildlife. Whether it's while I'm out on one of my hikes, or watching a nature documentary on the telly, I just can't get enough of the natural world and the creatures that inhabit it, armed with my wildlife camera, I soon started to realise it wasn't going to match a purposely designed bird box camera that is fitted into my bird table, which inspired my experiences in this review and I hope you may gain from them.
Now, technological advances have made it easier than ever to get the most candid photos and videos of wild animals, allowing us to see them like never before and get a true sense of their natural behaviour.
There are several options open to us wildlife lovers, but the best of these are wildlife cameras that you can leave set up and capture footage of all kinds of animals like foxes and badgers.
Wildlife cameras aren't necessarily the best thing if you're interested in birds though as the sensors might find capturing them in motion a bit difficult.
The easiest way to get great footage and snaps of our winged friends is to use a bird box camera. Because the birds tend to be more stationary inside of bird boxes, it makes taking pictures and video so much easier.
You can either buy a bird box and camera separately and fit it yourself, or take the easier option and buy a bird box camera kit that includes everything you need including the cables.
We've taken it upon ourselves to order a few of these products and test them for you, and below you will find our in-depth reviews where we share our thoughts, both good and bad based on picture quality both day and night, value for money, ease of setup and use, technical specification, as well as build quality. These are the metrics that define the very best bird boxes in the UK.
We have also included a short but helpful buyer's guide for people new to these kinds of products.
***Please note that at the time of this article many products were unavailable due to covid-19 and this limited what we could review, but we will update this article with more products as the situation allows.
Comparison table: Best bird box camera reviews – wi-fi and cable cameras [UK] for Summer 2021

Product
What We Think
Price

Enjoy real live nature programmes from your own garden with this WIRED CCTV camera nestbox – watch and listen...
The nestbox is carefully fitted with a tiny 420TVL camera placed in the top of the box to show...
The camera has a microphone so you can hear the birds in the nest and the infra-red (IR light...
The attractive, sturdy Birdboxview nestbox has a V-shaped roof (as preferred by the RSPB) and is over 30cm tall...
Plastic trunking fitted down the side of the nestbox protects the cable joins from wet conditions and an opaque...

Green Feathers Wildlife Wi-Fi Bird Box Full HD 1080p Camera with IR

The world's first WiFi Bird Box Camera by Green Feathers
Compact camera designed to fit inside a standard bird nest box (camera only...
Connects to home WiFi network for easy viewing on mobile or tablet...
Invisible IR LEDs provide night vision without disturbing birds
MicroSD slot lets you easily capture footage and set up motion detection recording...

The AOBO Mini Camera Advantage: AOBO is a professional mini security camera company...
Remarkably Compact Full HD 1080P Wifi Spy Camera: It's a AOBO 2020 latest design portable wearable spy camera with...
Best Wireless Hidden Cameras: Although the hidden cam is quite small
Smart Wifi Covert Cam With Motion Activated And IR Night Vision: Motion detection and night vision for 24 hours...
Easy to Use: Just insert a micro SD card (not included) to record...

Tiny Camera for Bird Boxes
Wide Angle for maximum view
Detailed 700TV Line images transmitted from the camera to your TV
6 night vision LEDs allow wireless nest box camera to record clear video in completely unlit boxes...
Includes 3m extended power supply for easy set up

Zerone Mini 6 LED Wired Camera Night Vision Digital Video Camera

【Audio&Video Support】Provides audio function
【Humanize Design】 3.6mm Mini camera and removable mount and lens cap
【High Performance】Adopts analog modulation technology
【Clearer&Brighter】High sensitivity and definition
【Occasion】 Perfect for residential community
1. Green Feathers Wildlife Wi-Fi Bird Box Full HD 1080p Camera with IR
Although Green Feathers call this a bird box kit, it actually only contains the camera and power cable, and doesn't include the actual nesting box which needs to be bought separately.
But that's about the only negative thing I have to say about this bird box camera, as it performs well in pretty much every other way.
This model has been designed to connect to your smartphone or tablet via a home wifi network, so you can always have your recordings available to you in the palm of your hand. All you need to do is set the camera up and then download the app that is available for both Android phones and iOS.
The images you will get from the camera are absolutely amazing. The 1080P quality means that you can clearly see all the wonderful details, right down to the smallest markings on bird's eggs as long as there is a sufficient light source inside the bird box, whether that is from natural sunlight or an LED.
And there'll be no missing out on any of the action. This bird box camera has been fitted with a wide angle lens so it captures all the coming s and goings, quirks, and adorable bird moments.
At nighttime, the camera will automatically switch to infrared mode, providing you with a glimpse into a world that you would otherwise never get the pleasure to see.
The Green Feathers wifi bird box camera comes with a 1.5 metre power cable as standard, but shell out another five pounds and that'll be extended to 10 metres, another fiver on top of that and you'll have an extremely long 20 metre power cable to play with.
There is the option to set up motion detection recording to save on memory space on your micro SD card, and the built in microphone will make sure that you get a great soundtrack to go with those crystal clear moving images stored on there.
All delicate parts are housed in a strong metal casing so there's no need to doubt the durability of this bird box camera, but for peace of mind, the makers are offering a 3 year warranty anyway.
Price-wise this isn't the cheapest bird box camera out there, but it is one of the best, both for image quality and build quality, so I think it's worth paying the extra for.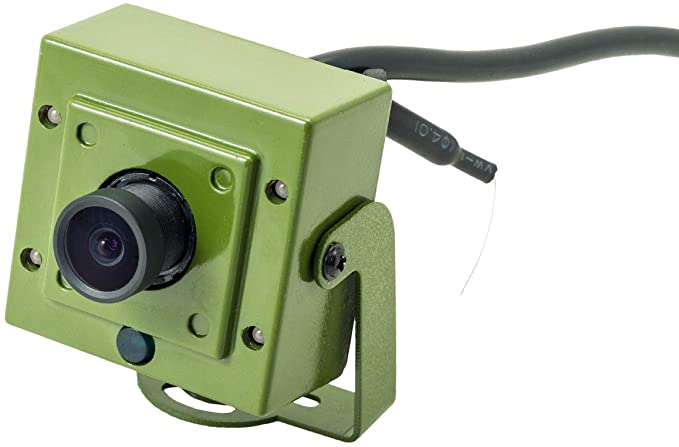 2. Birdboxview Colour cctv camera fitted in nestbox
For just 50 pounds Birdboxview are offering you a complete kit that includes everything you need to get started. As part of the deal you will get a bird's nesting box, a mini 420TVL camera, and a 10 metre cable which can be upgraded to 15, 20, 0r 30 metres for as little as two quid.
The nesting box was made specifically to work with this bird box camera and so it features an opaque window in order to let as much light in as possible to help you get good images. In the bottom of the box you'll see there's been a slot added to help drain any rain water that blows in and also to provide more ventilation.
The roof can be unscrewed to help with cleaning or adjusting the camera, and the entrance hole to the bird box camera is 29mm in diameter and is supposed to attract smaller birds such as sparrows and blue tits, I've had incredible success since my bird bath solar water feature was added.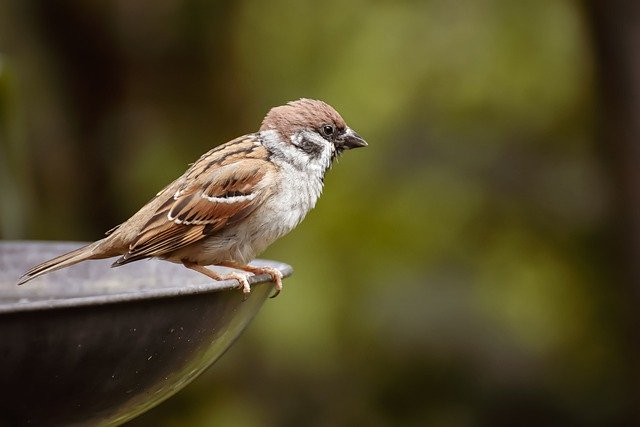 With its inverted V-shaped, dark brown roof, and tan coloured wooden sides, this bird box camera will look great in anybody's garden. Its natural style is sure to attract the winged wonders you are trying to get footage of.
Setting up the system is fairly easy, and just requires you to open the plastic casing on the outside of the box and plug in the colour coded jack plugs. Then you plug the adapter straight into a mains source via an extension lead, and finally plug the AV cable straight into your TV. You will have to tune your TV into the camera output signal but that is also very straightforward.
Now, you may be wondering why this kit is so inexpensive? Well, when you cut back on the amount, you're willing to pay, you've got to expect to accept some downgrading.
With this particular bird box camera, it is the quality of the daytime imagery. Without great lighting conditions, the video may appear a little washed out.
In low light the infrared kicks in automatically, so you might find that your daytime videos might also be in black and white IR mode due to the dark conditions inside the box.
Still, if you can live with that little flaw, this is a very good set up for such little money. The cedar bird box looks good and is decent quality, the cable to connect the feed direct to your TV is nice and long, and the IR resolution images are nice and clear. You can't really ask for much more than that for 50 pounds now, can you?
This is the second Green feathers bird box camera in our reviews section, but this one is available at around a third of the price.
The reason for the reduction is price, is of course the quality of the camera. While the more expensive model offers 1080P quality video, this budget version instead has a 700TVL Vaera instead. As you can imagine the two can't really be compared, but that doesn't mean that the images produced by this bird box camera are bad. Far from it.
In fact, if you don't mind the fact that most of the video will be captured in infrared, they are actually quite clear and the camera has a wider than usual field of view at 110 degrees.
This bird box camera is advertised as being a wireless model, and to some degree that is true. For example, there are no cables to attach to your TV. Instead the camera beams the images to a specific receiver box via wifi, and the box is plugged into the TV by using RCA connectors.
There are four wireless channels for you to choose from, to see which gets you the best signal, and this also means that you can install more cameras and have a separate dedicated channel for each one.
However, there is still cable needed for the power supply unless you are a bit handy with the DIY and want to convert it to somehow work from batteries. I'm sure there are YouTube videos on how to do this.
One feature that I liked is that the camera lens can be adjusted, and with a little tinkering you can get the picture to be very sharp and detailed. The camera is fitted with a microphone too, which makes it a step above some similarly priced bird box cameras out there.
To avoid disturbing the birds, Green Feathers have made sure that this bird box camera's infrared LEDs are completely invisible to the animals. That means there is no glow from them and this puts the birds in a more relaxed state.
For the low price this is really good deal, but please don't expect the razor sharp, crystal clear images that you would get from far more expensive models. And at this time with the covid-19 situation limiting choice, this is a viable option.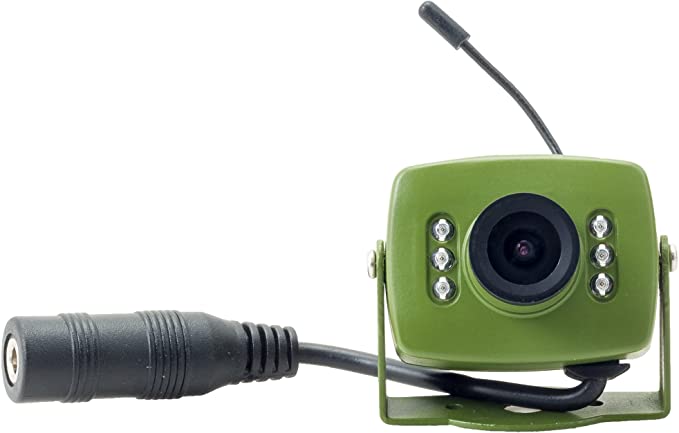 While the AOBO wifi spy camera might not have been made to be used specifically for bird boxes, it nonetheless does the job amazingly well.
This tiny camera punches well above its weight when it comes down to video quality, and is capable of full HD 1080P resolution images with incredible clarity. A 150 degree wide arc gives you a huge field of view, so you wont miss out on any of the action.
And you won't have to worry about storing all those beautiful clips. The AOBO can support micro SD cards up to a massive 128GB, more than should ever need, but on top of that it supports loop recording so it'll automatically replace old files with newer ones. Of course, this means that you'll have to save your favourites to your phone or computer or they will be lost after a certain amount of time.
This bird box camera works in conjunction with an app that is available for iOS and android. You can watch a live stream from the camera straight from your mobile device, and even use the single app to view feeds from multiple cameras.
The fact that it uses this specialised app makes set up a piece of cake, and there's really no need for any manual, but the one that comes with this bird box camera is clear and easy to understand should you want to use it.
The motion sensors on the camera will send a push notification straight to your phone so you'll know when there's something going on inside the bird box, and then you just open the app to see the video. It's a really nice little feature. Even better than that, you can invite friends and family to view the live footage from their own mobile devices.
When night falls the six non-luminance IR LEDs automatically kick in, and again deliver awesome images with detail that is very hard to match by any other bird box camera in the same price range.
The AOBO could be fixed into place in BIRDBOX by using some tape, or you could screw a metal plate into the wall and simply attach the camera using the magnetic body. Once attached, you can adjust the angle of the camera by tilting it through 120 degrees or rotate it through the full 360 to get it just how you want it.
The rechargeable battery will last about two hours between charges, but if you want to use this bird box camera for extended periods of time, all you need do is connect it to a standard power bank that you would use for recharging a mobile phone and you're good to go. This is just another example of the clever use of technology on this cracking little product.
At the time of writing this review, the AOBO spy camera is on sale for an incredible £39.99, and that is just a steal, plain and simple.
5. Zerone Mini 6 LED Wired Camera Night Vision Digital Video Camera
For the super-low price of 12.99 you can fit your bird box with this 700TVL camera from Zerone and be rewarded with clear 640×480 video footage in both colour and infrared black and white. The IR is automatic though, so if you jave poor light in the bird box, your images will all be black and white.
Even though this is a very low-cost product, the durability and robustness are surprisingly good. The outer casing and lens cap do a really good job of protecting the more sensitive components like the actual lens.
The Zerone bird box camera does have a microphone for audio feed but, at least in the model we played with, it wasn't really up to much. Then again I should have expected that from a camera that costs less than fourteen pounds.
To reduce the risk of interference, the Zerone uses special technology and also analog modulation technology that sends a low frequency signal (for video or audio) over a high frequency signal, and this strengthens it.
Weighing under 60 grams, there's no need to fear this bird box camera doing any damage if it falls from its mount, and the compact dimensions of 36×28×36mm means you won't struggle to fit it even in the smallest nesting houses.
There's not a great deal else I can say about the Zerone mini camera. It doesn't really have all of the features of the AOBO, but that's to be expected of this extremely cheap product. That doesn't mean that this isn't worth a second look though, as it does what it is meant to well, and if you play with the manual focus you can dial it in to take quite sharp images, certainly better than what you would expect for the price.
What you need to know about a bird box
If this is your first time buying a bird box camera, there are a few things to keep in mind before you hand over your money.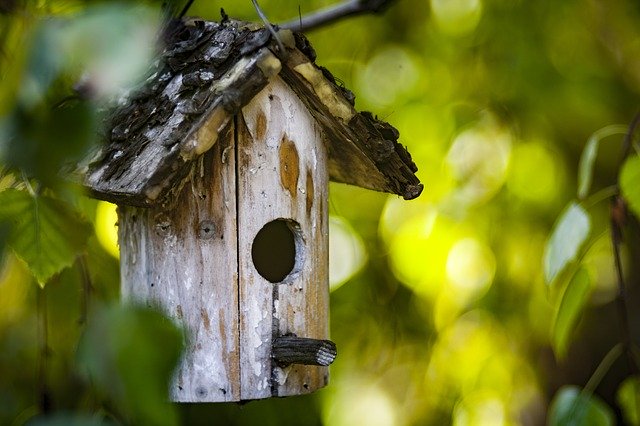 In this short guide, we will address a few of these things so that you feel better armed with the right information before deciding on your own bird box model. Let's start with the main types you will see:
Types of bird box camera
The main types you will find for sale are ones that connect via wifi, models that use wires and cables, and cameras that come with a receiver that then plugs into your TV.
Obviously wifi models are the ones to go for if you don't like messing around with wires and cables, but even then some of these models still require a mains power source, so you'll still have at least one wire to connect. Either that, or you go for a model that is battery powered, but then that leaves the issue of recharging the battery frequently. A goof way around that is to get one that can be connected to a power bank and this will give you a lot more time between charges.
Wifi bird box cameras use your home wifi network to send the feed from the camera direct to you mobile device or computer, and this makes them very popular in modern times.
Wireless bird box cameras, again, are not usually completely wireless for the same reasons as wifi cameras: they really need a good power source to be practical.
How they differ from wifi models is that they come with their own receiver which is plugged directly into your TV.
Corded or wired cameras are just what they sound. They use cables to connect to your TV or computer to send the video and also connect to a mains electricity source. While this is more messing around to set them up, they d have the advantage of not being prone to interference messing up the feed like what you sometimes get with wifi and wireless cameras.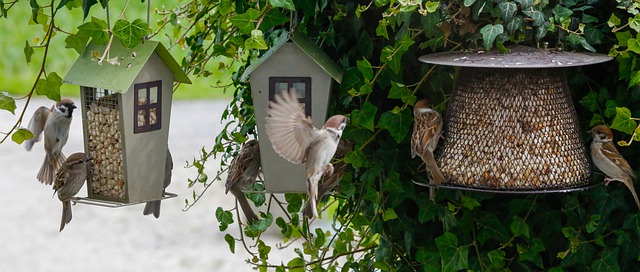 Video and audio quality
Some cheaper bird box cameras are video only and don't provide any audio to listen to. Others have audio, but the quality is so poor it isn't really worth having.
if you're interested in having the best possible imagery and sound quality, you're going to have to spend at least a hundred pounds and go for a 1080P resolution HD camera with high quality microphone.
Most cameras designed for bird boxes will have an IR (infrared) mode that will allow for recording at nighttime or in dark conditions. Many will do this automatically, so if the bird box doesn't have enough light inside, you won't get any colour videos.
Lower cost models might not even have a colour mode at all and only rely on IR LEDs and have poorer video quality. The lowest you should settle for when it comes to video spec is 700 TVL.
Memory
If you're going to use a wifi bird box camera, it will send the images to your mobile device, but will also need a way of storing those images. This is usually done with a micro SD card.
Different cameras will support different sized micro SD cards, and with memory, more is always better. A camera that supports micro SD up to 100+ GB (gigabytes) is a good bet, and one that has the loop recording feature can save you having to manually delete old files to save memory.
Other things to look out for
Other desirable features are a solid and durable housing for the camera, to ensure longevity, a wide angle lens to give you a better field of view, and easy set up.
Wifi models should have their own dedicated apps for both android and iOS, and for night vision modes the cameras should have 'invisible' LEDs so as not to disturb the birds with any glow. If you go for a wired bird box camera, pay the extra couple of pounds and get one with at least 10 metres of cable or you might find yourself frustrated later. Now make sure you know how to attract birds to your garden and you are all set!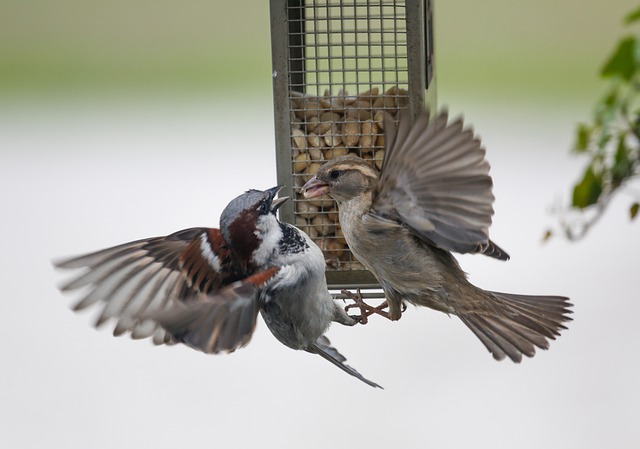 ---