Written by Terry Smith
Our site is reader supported so when you click a link to Amazon we may earn an affiliate commission.
Best mouse traps [UK]: bait traps and humane mouse traps compared and reviewed
This article was last updated on July 31st, 2021 at 1:13 am
Mice are some of the peskiest little buggers I know and no matter where you go, what you do or the measures you go to get rid of them…they're always there! They're one of the most common rodents in the UK and whilst not particularly dangerous, they aren't beneficial either. Since I live near a forested area near a barrow, I see mice all the time and they can become a real pain if left to multiply so I need the best mouse traps often.
Anyway, since mice are an annoyance to everyone in the UK it only feels right to write an updated review of the best mouse traps in 2021. I wrote the first one a bit ago, but it's clear that the reason mice are such a big problem to people is because there's not a great deal of info on the BEST way to get rid of them: some people know opt for the best mouse repellents instead!
I can list you the best traps there are on the market, but you need to know more about how best to use them and how to deter mice to get rid of them completely. So, I was more than happy to write an updated review with some helpful tips on dealing with them through traps!
They seem harmless but they still need sorting out properly, and humanely for that matter. So, this particular review will focus on a few different traps I've bought online and have tested out fully to see their effectiveness and also their differences. This should hopefully help you decide what traps are most suitable for you to get your mouse problem sorted.
On top of that, I strongly believe that although they're only mice, they still need to be killed humanely and properly. Most products have a requirement for this, but some are more humane than others in my experience. So, I'll clear that up as well as we go along.
Without me chattering on about how much of a pain mice are, let's jump straight into it. Below are the best options you have on the market right now for mouse traps, followed by an FAQ to help you deal with the pests. Before that though, I'll clear up a couple of questions surrounding mice.
Best Mouse Traps with humane options list below:
They look harmless…why are mice actually bad for the garden? 
Well I'm sure you've heard about how bad rats are, and whilst they're not up there with rats, mice are similar in the sense that they have a vegetarian diet and reside in packs. This means if you have large numbers of mice all hungry for greenery, it can be quite the nightmare for your garden.
They can be beneficial to gardens, but only in small numbers and not for long to be honest. They hunt pests such as worms and other insects, but also feed on weeds which can be beneficial to your garden. This won't last long though or in large numbers, as they'll quickly realise that the tastier options are your beautifully grown plants.
So, with that in mind if you see a couple of mice its not the end of the world, but i'd definitely suggest getting rid of them when you start to see them quite often. They quickly breed too and so will cause infestations pretty quick, so it should get sorted. Don't worry though, you can humanely do this with traps.
How do you get rid of mice humanely – example use
They might be a pain for your garden despite being so small, but they are animals in the end and should be dealt with humanely and in a quick/efficient way. If you're going to get rid of them with traps, you should do it properly with traps that are quick, strong and that wont leave them suffering or dying for an extended period of time.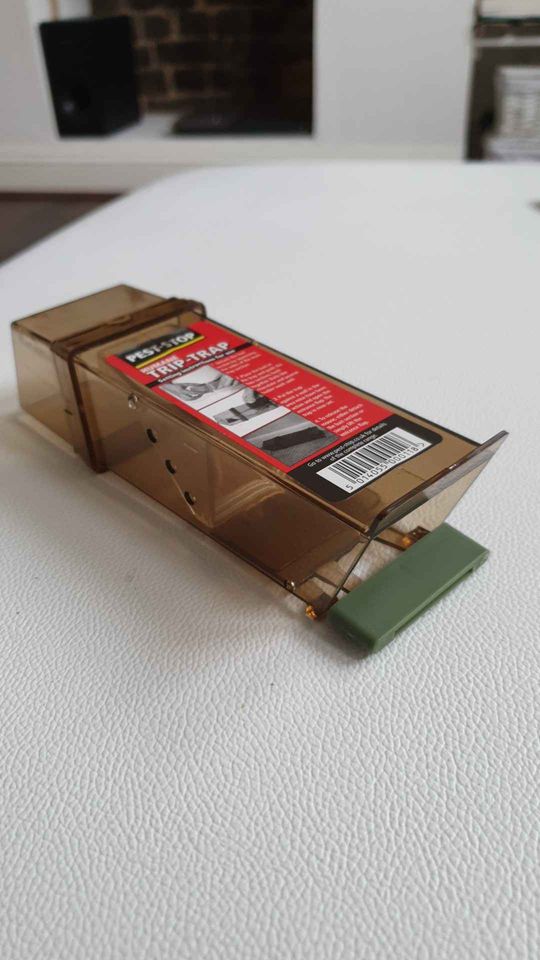 Unlike mole traps, mice traps actually vary in terms of their design, with some being pretty simple and others being a bit more complex. Despite that, you can generally categorise them into two different types
Tubular traps are hollow and actually lead the mouse into the tub itself. Through the use of a pressure plate or weight trigger, the box/circular box will close and the mouse will die. Once the mouse is in, it can't escape because it is closed and a metal bar will snap back with force and kill it. Here's an example:
Trappers are a bit more simple than a tubular trap, in that they quite literally use the same mechanism but with no tube or hollow entrance. All a mouse has to do is wander over the trap and the trap itself will close with force and kill the mouse instantly.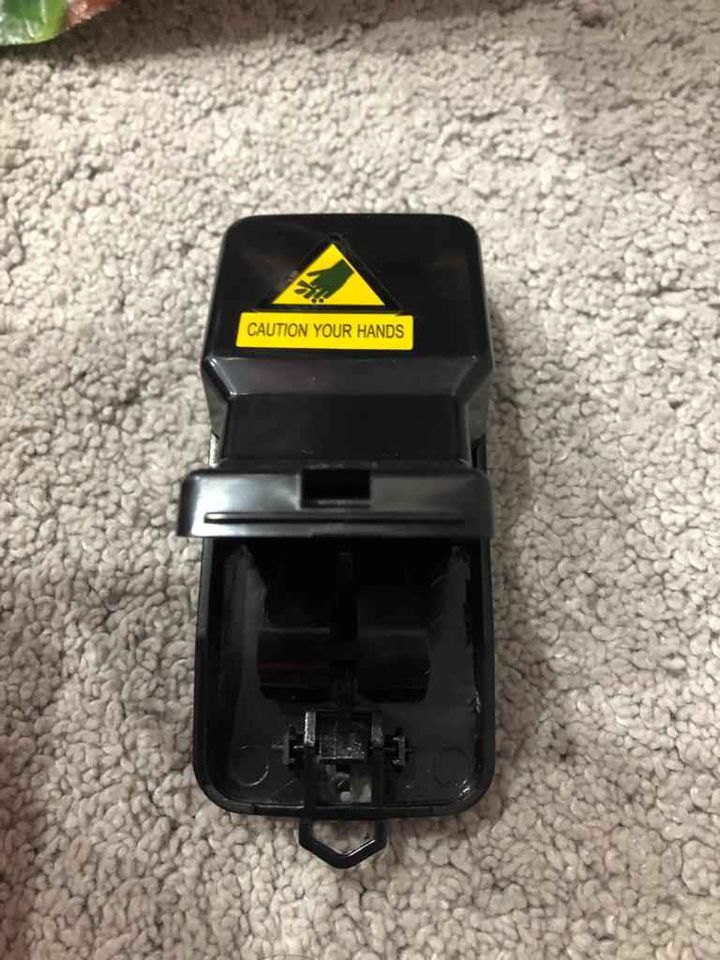 Both traps are humane, and they should kill a mouse instantly. It sounds a bit messy at first, but it's not too bad when it comes round to removal and it's something that just needs to be done. Admittedly though, tubular traps are less gross for removal as mice can just slide right out.
So, with that cleared up, let's move onto the best mice traps for you in 2021. Some of these products I looked at a while back, but I felt they needed a deeper insight to provide you with the right level of info to know what traps are best for you.
Things you must know before buying mouse traps
When it comes to mouse traps, the key things you're wanting to look for is the power it has (for humane purposes) and what sort of trap is suitable for you. That means you need something that has enough power on the trapping mechanism that kills the mouse instantly, but also is suitable for your home or wherever you might be wanting to put the trap. Most traps are pretty cheap too and price isn't really a concern in this case, so how do you know what's best for you?
Well, that's why you'll see below that I've answered some frequently asked questions (FAQs) surrounding mice traps and which ones are best for you. This should hopefully clear up what you need to know and help you pick out the right traps for your mice problem. If you have more questions please do get in touch!
How do I set up mouse traps safely but effectively?
So, mouse traps vary a little in design but most are pretty straightforward in that you simply have to set the trap, leave it on the floor and wait until it catches something. Most will contain an instruction manual of some sort but if not, the key thing is that you need to make sure you have added bait to the trap. Common mice bait includes perishables such as peanut butter or soft cheese. The spot you have to leave the bait in should be clear, and obviously make sure to do this before the trap is set so you don't trap your fingers.
Once the bait is set, you can retract the trap and it should be ready to go. Just be careful because mouse traps are designed to be more sensitive than other animal traps because of how lightweight mice are. Once set, leave your traps near the corners of rooms on the floor or behind furniture. This is where mice reside most, especially since they travel along walls. If there are any clear mouse holes in your house, place traps just outside them.
Some traps, such as option 5, don't require bait and will simply work by putting them down. Bait stations (such as option 2) need to be placed in a subtle spot in your house so that they aren't reached by the kids or any pets. Make sure to set your traps in the way described above once you have placed them in a bait station.
What do I do with mice I catch? 
One option is to place the dead mice back into the garden where no wildlife resides, as it will naturally decompose in the soil which is beneficial for the environment. Since mice are mostly a house problem though, make sure to place the mice into a sealable plastic bag and spray it down with antibacterial spray. Bin it afterwards, making sure it's sealed beforehand.
What mice traps are best for my circumstances? 
Mice are a common issue, particularly in the house, but this isn't always the case. For house mice you can use most traps and you should get away with it just fine, but there are a couple of exceptions. If you have pets or kids running about, you ideally don't want bare traps lying about for them to come into contact with. So, I suggest bait stations which are covered or traps such as option 5 which don't use snapping mechanisms.
On top of that, like I said for option 3 kids can go mad when you kill mice, so a non-killing trap would be suitable for this situation. It's the most humane option definitely, but it's no use for an infestation or a growing mice problem. For infestations, you need a large multipack of snapback traps, as these will be the most effective.
For garden mice or shed/garage mice, make sure to buy traps which are suited to last outdoors. I would again suggest snapback traps considering pets or kids will be less likely to be in these areas.
For professional environments, or catering environments (even the kitchen), traps such as option 5 are a good idea. This is because you won't have any perishable food which will cultivate bacteria on them and you won't get the gore that comes with snapback traps.
Like I said, snapback traps are the most effective, but it does help to have non killing traps available as well as bait stations for infestations and safety. Just consider your circumstances prior and you should be fine!
Comparison table: Best mouse traps [UK]: bait traps and humane mouse traps compared and reviewed

Product
What We Think
Price

Humane Mouse Trap, 32 cm Enlarged Smart Mouse and Rodent Trap (most humane)

Again, just like option 2, this is a unique mouse trap compared to traditional wood traps and other traps in this list. It doesn't actually kill the mouse and so is definitely the most humane option, as you can just get rid of the mouse afterwards. This is great if you don't want to actually kill mice, so I would say it's perfect for the home. It's a robust unit too, so it should last you a fair while. This just isn't for you if you have an infestation or if you need the mice dead.

The Big Cheese STV148 Ultra Power Mouse Traps (best for first-time mouse trappers or single use)

Another good and reliable mouse trap which will get you the job done. It has a teeth like mechanism which provides an even more humane killing mechanism, and they feel robust enough to last you. It's strong enough and easy to set, so I have no complaints with these. Since it's only a 2 pack, I would suggest this for first time mouse catchers or for those who are unfamiliar with mice. It also has a handy instructional video to go with it.
The best overall trap there is, it's cheap but also has everything you need: power, easy setup, easy removal…It's also generally smaller than other traps which is ideal, because most mice are pretty small and sometimes a trap too large won't effectively kill the mouse. This trap is designed to be spot on, it kills humanely and it is ideal to have. It's very sensitive and I see no issues with this one. It would definitely be my go to mouse trap in future.

Toolbank RLPSF135 Rentokil Fast Action Mouse Killer (most hygienic)

This one is slightly different to other traps in that it doesn't use perishable bait, and instead just relies on the natural behaviour of mice to catch them. This will catch mice going along your wall when they enter, as they'll be attracted to the poison which is in there, and inevitably kill them humanely. You don't get the blood or gore with these traps and they're pretty efficient and hygienic, so it's perfect for a more professional setting or workplace.
These traps are similar to option 1 in design, but they're more durable and are more suited to the outdoors. So, if you need to place your traps outdoors I would go for this over option 1, and they should last you longer too. They work great and have everything you need, so no complaints on that front.

Victor Lockable Rat Bait Station (best for kids and for house mice)

This is a bit different to others in this list as it's a station, so it's where you'll put your traps and will create one big unit where you should be able to catch plenty of mice. Since they travel in groups usually, this is ideal. Compared to other options, this is a much better trap to have in the home when you have kids or a dog, because it keeps them safe from the traps. It's also really ideal for house mice.
1. HOMEREVEL- Reusable Mouse Trap (best overall in the UK)
So I didn't review this particular product last time, but from a fresh look at the market and a good try of its main products, I can easily say this is the best option there is for mouse traps. This comes in a pack of 6 at £9.99, its prime delivery, a trusted seller and over 200 ratings at 4 and a half stars. A lot of newer traps are made from robust plastics rather than the traditional wooden traps, so this isn't anything new as such in terms of its first appearance, but in my opinion it's the perfect trap…so let me tell you why.
Unlike a lot of other traps like this that I've used, this one is smaller and is only 10.5cm long, which is the perfect size for mice (species vary, but most, including the common field mouse, grow less than 10cm). This means that removal of mice is made a lot easier and since its smaller, it has a little bit more snapback on it which makes it stronger, which in my eyes makes it more humane (stronger snap, quicker death).
That's already a strong aspect of these traps, because like I said most other traps are a tad too big I'd say. The design is simple enough too and it's so easy to set up and reset once it's caught a mouse too, and it doesn't risk your fingers at all. It's definitely sensitive, perhaps a tad too sensitive if I'm honest, but most mouse traps are because of how weightless field mice are.
So, I'm really happy with the product itself, and I'd say it's definitely one of the most durable out of the lot. I much prefer small, instant traps like this rather than the contraptions in options 2 and 3, just for simplicity reasons (even though they do have their benefits as you'll see), but these HOMEREVEL traps definitely take the top spot. A tenner for a pack of 6 is cheap but the product still performs, and they're so easy to use that they would definitely be my go to. They're definitely a lot more hygienic than other traps and removal is simple too. Their plastic design is much more preferable to standard wooden traps because they should last you longer and also withstand the outdoors better.
So, are there any catches?
Well, to be honest, no! Pure and simple, these are mouse traps that will get the job done and i'd definitely recommend them for UK homes. They're humane too, and I can confirm this personally because of the tests I ran on the traps I bought. They came quick, were easy enough to work with and they work damn well too. I looked at other peoples reviews too and they seem to vouch for that, with loads of reviews (with some grim pictures) confirming that they are some of the most effective traps they've ever worked with. So, in summary if you're looking for some mouse traps, this is the best option in my eyes.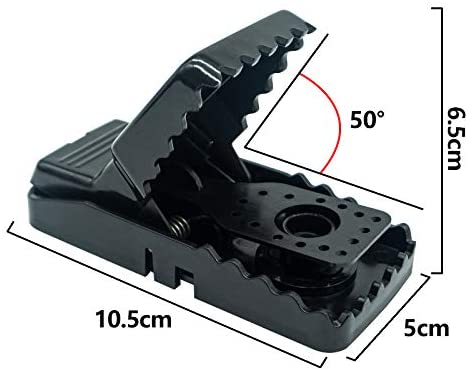 2. Victor Lockable Rat Bait Station (best for kids and for house mice)
Next up is my favourite mouse trap station, or unit, whatever you'd like to call it. There are quite a few of these options online that I've seen pop up recently and I was quite interested to try one. It got me thinking as to why you need a unit to put traps in, and a pretty noticeable one for that matter, to catch mice when you could just buy a load of separate snapping traps (such as the fantastic HOMEREVEL set in option 1) to get it sorted. It seemed a bit unnecessary but after some consideration, I actually became a huge fan of this one.
So, as a product this unit is great, but it's a bit costly. You can buy the station but you'll need separate traps. If you really want to spend some money you can buy electric versions (the victor rat trap I reviewed last time) or even Wi-Fi versions, so you do have that choice.
Anyway, the idea of a trap station is mostly for infestations, in which you can place many traps in the unit and have it operating as one. This means you can empty it frequently and you should have caught quite a few mice, so that's why id say it's a good one for a house infestation. On top of that, it hit me that this would be the perfect trap idea for a home where you might have kids running about. The last thing you want is kids touching snapping traps, and this should protect them from that. It could even be useful for protecting pets too, and so i'd recommend it for the family home.
3. Humane Mouse Trap, 32 cm Enlarged Smart Mouse and Rodent Trap (most humane)
Now this was an interesting one, because this was my top choice last time and I was actually a big fan of it, because it doesn't actually kill the mice and so it's the most humane option. With my kids running about and seeing the occasional mice I sure got an earful if I ever mentioned getting rid of them, so this one was perfect for me. You can get the trap, it will close once the mouse goes in, therefore trapping it, and you can simply release it far away from the house. It does make a good sight for the kids and it saves you the hassle of hearing how horrible you are afterwards, which suits me for sure!
Anyway, it might be the most humane option, but obviously it wouldn't solve the problem of mice. They could easily find their way back, especially since mice travel in packs, and you'll probably just see them again pretty soon afterward. It's a good quality product, it should last you and it does a fantastic job for what it does, but it's just not a serious piece of kit.
So, I still love it but I've recently tailored more toward the killing option if I'm honest, especially since I'm seeing more around my garden recently (and a couple in the house) which I need gone for good. So, that's why it's dropped from first to third place, just because it doesn't get rid of mice permanently and with 100% certainty. It really depends on your needs, but like I said it is the most humane option, so the choice is yours.
4. Rat Traps For Outdoors -Pack of 6 (best outdoors)
These traps looked interesting and had mixed reviews, so I decided to give them a try and see how they were handled. Safe to say they're similar to option 1 in design and function but they have a couple of drawbacks. Firstly, I would say they're a bit too big, and this has led to some reviewers complaining that small mice have managed to get away Scott free. Alongside this some people have reported issues with sensitivity, which would also make sense.
Although, when I tested them out they seemed to work perfectly fine, and they are sensitive to a fairly lightweight and I believe a garden mouse would get trapped just fine here. I do think there might be some lighter mice out there that might not get trapped in there, but it seemed perfectly sensitive to me. They have a strong snap and so I can believe they would kill a mouse humanely, especially since it has teeth on the snap area too, which would provide extra force to eliminate the mouse.
So, I thought it worked just fine and I was happy with them, just maybe not for a small mouse problem or for trapping anything really small. I do like these though because they're designed for the outdoors and durable, so I would suggest these for catching mice outdoors, as they should be able to withstand harsh weathers and outdoor conditions pretty well.
5. Toolbank RLPSF135 Rentokil Fast Action Mouse Killer (most hygienic)
Now these are a bit different compared to the others in this list, and I think they're a lot more hygienic and more professional, just because of their design and the way they work. I've seen these traps about professional settings before and thought it would be good to give them a try for myself to see how they perform.
These particular traps don't actually require any bait unlike other traps, and mostly rely on the fact that mice typically travel at the bottom of walls or by corner-to-corner of rooms, as they shape is designed to fit nicely against a wall. This means your mice should travel along and just wander in, where they'll find a poison that will kill them quickly. This is more humane than a snapback trap, where chances are you'll get some gore to go along with them, and will leave no mess apart from the mouse itself which can then be removed.
They're fine for the home and if you want to kill mice with poison rather than snapback traps, this is for you. On the other hand, I would say these are the best for professional settings or units where food/drink may be made. The lack of bait needed means you don't need any perishable bait which could have hygiene implications (bait can go smelly), and the fact it wont snapback and leave a bleeding or gory mess is a lot better for units where hygiene is key. They're efficient, clean and will kill a mouse humanely-so I think this is a great choice…Only thing I would say is don't get them for large mice!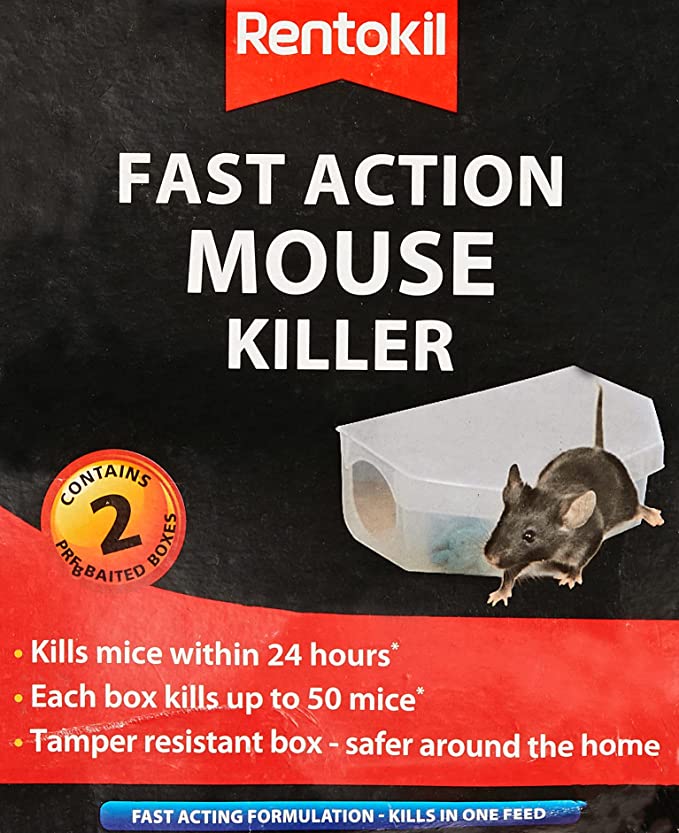 6. The Big Cheese STV148 Ultra Power Mouse Traps (best for first-time mouse trappers or single use)
Finally, this is another reliable trap that will get you the job done, and not too expensive either. You only get two, but I think this would be the perfect trap for any homeowner that doesn't have an infestation or any mouse problem, and just wants either a couple of precautions or if there's one pesky mouse about.
It's got additional teeth and power that will humanely kill any mouse you see, and it's designed in such a way that you can easily remove the mouse afterwards without touching it, so it's got the hygiene element to it as well. It's easy to set up and place, so it's really got what you need in a trap and I'd recommend it just as much as the others, but it doesn't really offer anything special to bring it higher up on the list. That's why it's a pretty standard trap, easy to use and would suit someone who's never handled traps before.
On top of that it has an instructional video and additional paper instructions, so it's actually really helpful for those of you who aren't too sure on how to set it all up. It can be used indoors and outdoors, but it doesn't feel as robust as others in this list, so maybe stick to indoors.
---