Garden Tool Box » UK's best smoker wood chips for turkey, beef, pork, chicken, and fish reviewed and tested.
Written by Terry Smith
Our site is reader supported so when you click a link to Amazon we may earn an affiliate commission.
UK's best smoker wood chips for turkey, beef, pork, chicken, and fish reviewed and tested.
This article was last updated on April 23rd, 2022 at 5:28 am
I don't know about you but I absolutely love a charcoal bbq. And I don't like that paraffin laden charcoal you get for quick and instant bbq's either. I like the real deal: lumpwood charcoal (and by the way, I'm loving the new natural eco firelighters). Ideally my charcoal is restaurant grade – nice big chunks that give me a quality temperature for longer periods to slowly cook my meat and impart a beautiful smoky flavour – the type you can only achieve on a charcoal grill.
Then I got adventurous and looked at YouTube – the guys over the other side of the Atlantic channel are doing great things with their bbq's and it got me looking at bbq smokers. I soon realise a food smoker was important but the absolute main ingredient to make meat shine, (assuming your bbq has a lid and reasonably traps a bit of smoke to impart flavour) is the best smoker wood chips – and ideally they'll include a good amount of hickory, apple (fruit frees), and oak as that's your average wood that'll fit most smoke setups.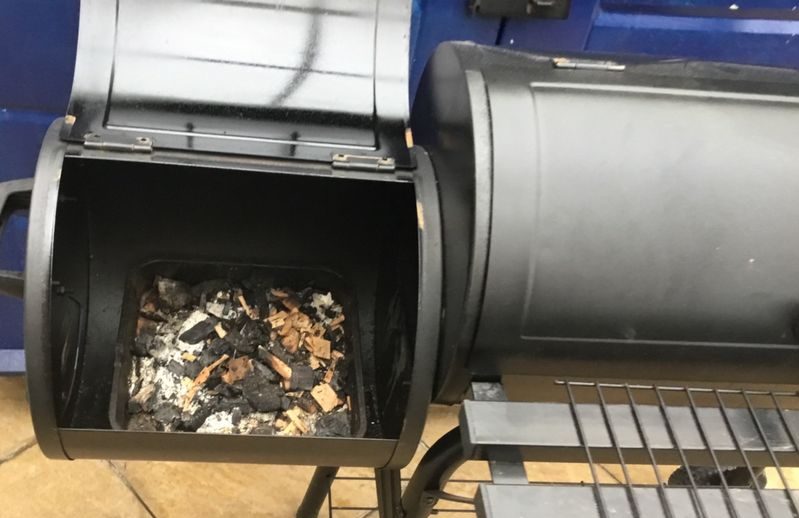 However, I will say, what makes the best wood chips for smoking varies on personal taste and what meat or fish you want to smoke – some wood is sweeter than others, so don't worry, let's look at the top picks list below for each cut of meat and if you're still not in the know, please feel free to use the best smoker wood chips buyer's guide as well. Here's out list for the best smoker wood chips:
Best smoker wood chips for smoking meat and fish to perfection – Editors picks:
Best smoker wood chips overall: Weber Smoking Wood Chips for Beef
Best smoker wood chips for pork: Jack Daniels Smoking Chips – best of the best for pork: absolute best of the best – old Oak whiskey barrels basically. Jack Daniels nailed it.
Best smoker wood chips for poultry (turkey and chicken mainly): Weber Apple Wood Chips
Best smoker wood chips for beef: Weber Smoking Wood Chips for Beef
Best smoker wood chips for fish: Seafood Smoking Wood Chips
Best smoker wood chips for vegetables: Cherry Smoking/Smoker Wood Chips
Best smoker wood chips buyer's guide
If you're new to the smoking this as I was then give this a couple of minutes of your life and you really won't regret it. I didn't even bother reading the instructions and just threw the chips on – they burned up and I wondered why nothing happened 😀
Before picking understanding your flavours and what makes sweet and bitter tastes is important – equally so is soaking your chips – (my fatal mistake the first time I used them!)
Understand subtle and strong flavour wood chips
It's well known that Hickory is your staple for deep rich flavour and goes hand in hand with red meat. Where it get's a little bit grey and murky though is knowing what else works with beef. Personally I absolutely really enjoy beef in Hickory but find a far better solution to mix Hickory with Jack Daniels. To me this gives a far wider array of flavour. Needless to say Weber Smoking Wood Chips for Beef is my top pick and the best out of the bag – it even works well for poultry and pork and being gentler tasting meat doesn't need anywhere near as long in the smoker to achieve an imparted woody aroma.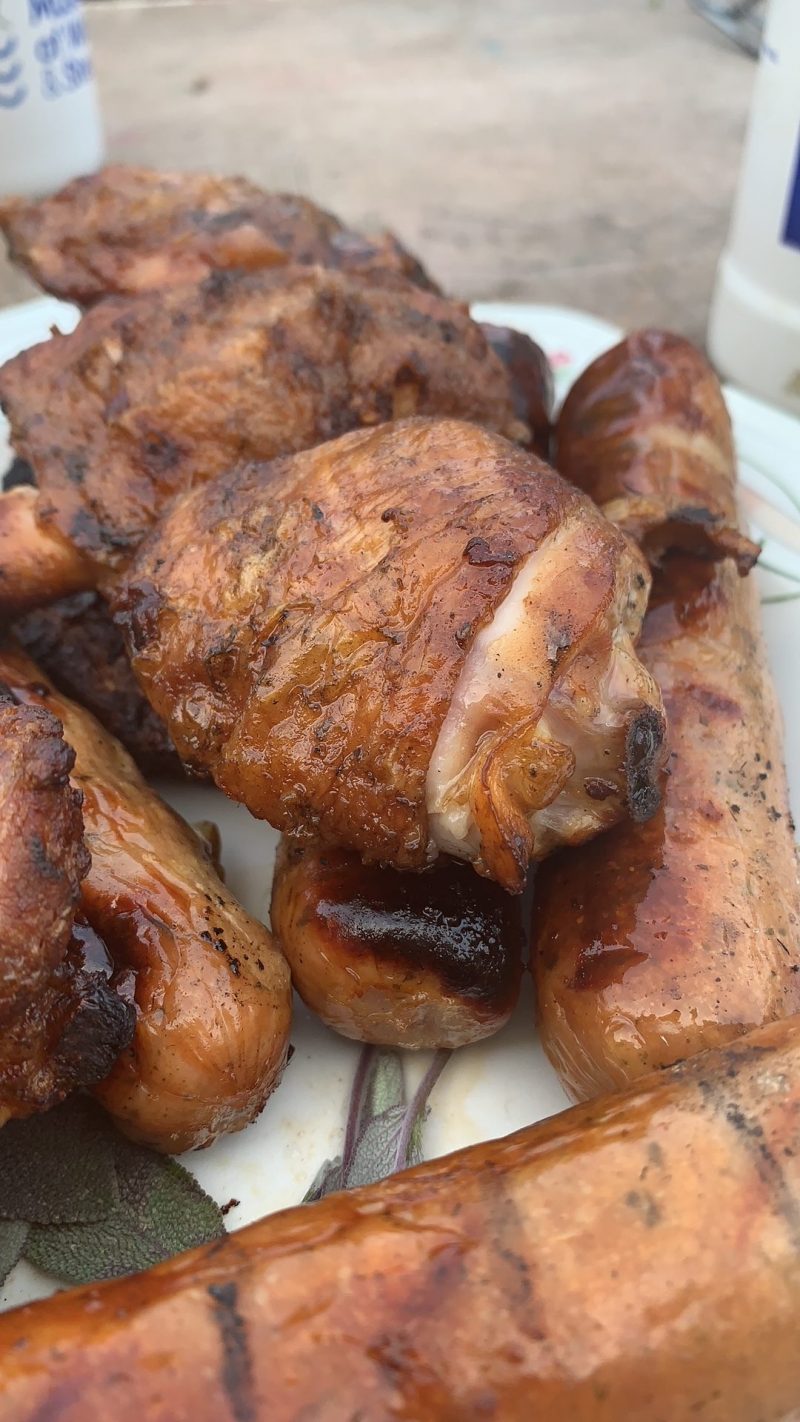 Sweet scented wood is my favourite. The best of the best is sweet wood in my mind and this is ideal for both fish and poultry. You definitely want to take a look at my Seafood Smoking Wood Chips review for seafood – it's the right combination for a gentle fish taste and won't totally overpower.
On the other hand by far the star of the show for pork is the Jack Daniels. Basically, if you've had Jack Daniels bbq sauce on your pulled pork and like it, this is a serious best of the best, no question about that. Jack Daniels smashed it using their old whiskey infused barrels as smoker chips.
Saturate your wood chips in water
If you're going to throw your chips straight on the bbq I highly recommend soaking for longer than the manufacturer recommends. The larger the chips, the longer the soak, that simple, so if you opt for the 40mm Sweet Chestnut then you definitely want to be soaking upwards of an hour. If you're using a smoker box they simply won't burn up anywhere near as quickly and so the time you soak for isn't quite so important but what if I have a little hack for you to save money not buying a wood smoker box:
Wood smoker box or my favourite hack to save money?
Using tin foil I make a nice little boat – now this is by no means as long lasting and effective as a smoker box but for those who rush out and buy smoker chips, then read you must use a smoker box, this will get you out of trouble. Just double the tin foil up a couple of times and it'll hold together for more than long enough to impart flavour in all meats.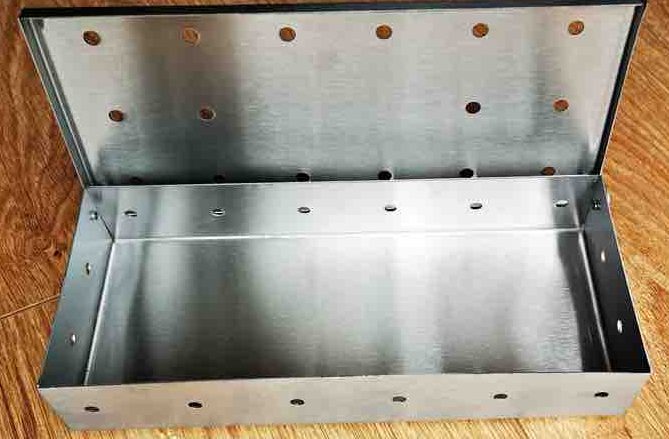 What are the types of smoker wood chips available?
Each type of wood can bring in a different flavour to the meat cooked. The types include oak, hickory, maple, mesquite, pecan, apple, alder, peach, cherry and ash wood. With these things known, let us explore the top smoker wood chips available in the market to take your barbecuing experience to a heightened level.
How to use smoker wood chips effectively
There are a few important things to remember – firstly we already covered a good soak. The next thing you want to consider is how much you use. A good handful is plenty in most cases for the average bbq setup – some get clever and drip feed the chips too so they get a slow and steady stream of smoky flavour.
A wood smoker box isn't necessary but will maximise the amount of smoke you get from your wood. So it makes sense to get the best value for money possible.
Final thought:
Once upon a time, our ancestors cooked whatever they ate over a fire. The smoke from the wood assisted them getting a flavour in the meat, thereby giving smoky and sweet characteristics. But, now, we do cook meat. But, we cook the food in natural gas stoves or even using electricity. However, we have not forgotten the humble beginning of our ancestors. This is why barbecue is always the most favourite form of cooking as this method of cooking adds a smoky flavour to the meat. Most people agree that there is nothing quite like making a good cut of meat even better by permeating in with a smoky and delicious flavour. You can complement your barbecue meat by carefully selecting the right wood. The right kind of wood without any doubt will take your barbecue gaming to the next level. But, here comes a question? What is the best wood to smoke each kind of meat? Most people ask whether chips or chunks can flavour the meat well. Before we get into the top smoker wood chips available in the market, let us consider the types available first.
---