Written by Terry Smith
Our site is reader supported so when you click a link to Amazon we may earn an affiliate commission.
UK's best weather stations that really work for the home/garden
This article was last updated on April 23rd, 2022 at 5:48 am
If you live in the UK, you've probably lost count of the number of times you have had to cancel or change your plans due to the weather. The unpredictability of British weather is something none of us can change, so we get used to having four different seasons in one day and grin and bear it.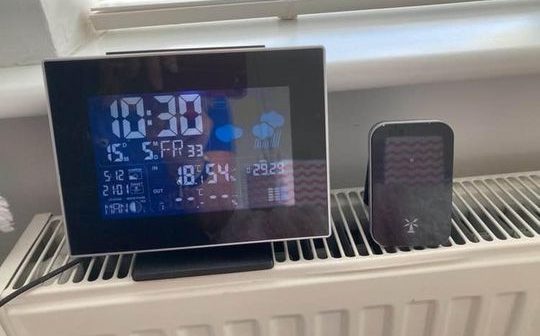 Best Weather Stations
While we can't really predict the weather in the long run, there is something we can do that can let us know what is likely to happen short term, and that is investing in one of the best weather stations.
Modern weather stations don't take up much space and are growing increasingly accurate when it comes to predicting how the weather will be in the upcoming hours. Armed with sensors of various types, these new weather stations gather and analyse all the data and let you know, via large LCD screens, what you can expect the weather to do. Even if you use this information only to know when to bring the washing in off the line, or to take an umbrella out with you just in case, it makes them well worth owning and you can learn even more about what one can do if you check my 'what you need to know about weather stations' buying guide.
You would be surprised how cheap you can get your hands on a good digital weather station these days, but it is always good to know a few things about these devices before you part with your cash. That's why we have put this page of reviews together and included a buyer's guide for you too. Hopefully, it will help you navigate through the hundreds of products out there to find the treasures amongst them.
Best weather stations: editor picks:
Best overall and packed with features: Youshiko Weather Station
Best weather station for gardeners: ClimeMET CM9088 New & Improved Digital Wireless Weather Station
Best smart weather station: Kalawen Weather Station
Top budget pick: ThermoPro TP55
Worth considering: Technoline's Smart Effects WS6830 and the Bresser Temeo Trend
What you need to know about buying a weather station
Weather stations can either be incredibly handy little devices to have (if they are good ones) or constant sources of frustration (if they are bad models and don't work properly).
With this in mind, it is important to be able to tell a good weather station from a lousy one, and also know what kinds of things you should consider when choosing your desired model.
Here we have provided some things for to think about when it comes to buying a weather station-
Screen type and size
Wireless weather station screens come in a variety of sizes, from the small and compact like the Youshiko and the ClimeMET, to larger tablet sized models like the Kalawen. Smaller screens are going to be lighter and easier to find a place for but unless the screen is particularly clear, you might feel like it's hard to see the information displayed.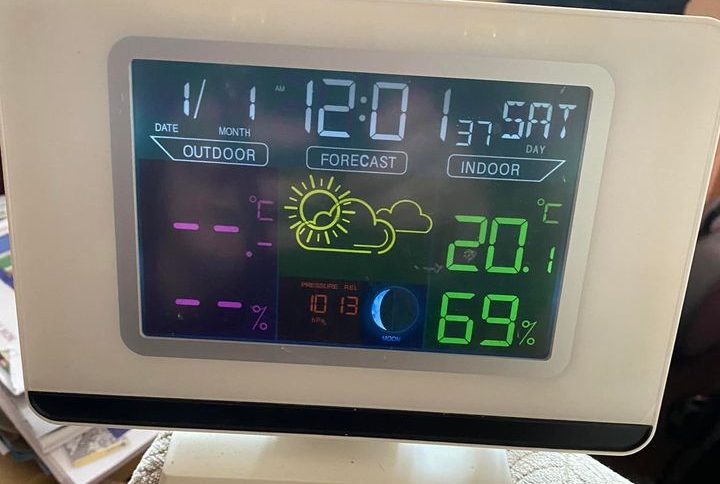 You also need to decide whether you want a colour screen or not. I personally like colour screens but they're not to everyone's taste, and more colours means there's more chance of something going wrong in the long run.
Then there are touch screen models or ones that have buttons on the sides and top. Again this is all personal preference, but still something you should think about.
Power supply
Some weather stations are only powered by batteries while others will have the option of batteries or a power adaptor like the Youshiko. USB powering features are always welcome of course as they offer versatility – the Kalawen is one such unit that can do this.
If you are going to go with a wireless weather station, you will need batteries for the outdoor sensor anyway.
How easy is it to set up and operate?
A lot of people just want something that is 'plug-in and play' when they are buying their first weather station which is completely understandable, but some of the more accurate models might need some extra calibration and setting up to get them working properly.
Clearly marked buttons and easy to navigate menus should also be high on the list of desirable features.
Functions and features
All weather stations will tell you the temperature and humidity, but after that there seems to be some difference in what information certain models display.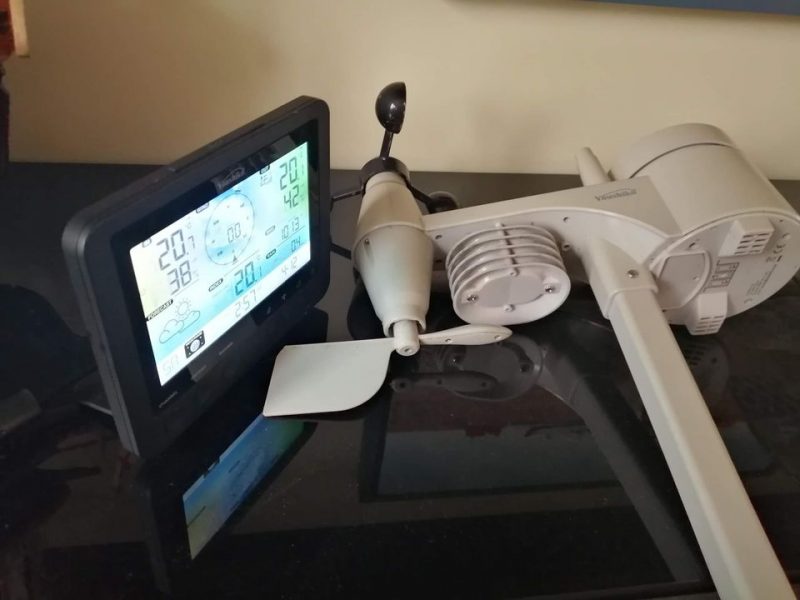 Possible features are air pressure, moon phases, temperature trend, heat index, wind speed, direction, and chill, and others.
Alarm clocks with snooze functions are very common extras on weather stations nowadays, as are backlights and time and date displays.
Price
It is not difficult to find a weather station that you can be happy with for as little as 20 pounds these days, and you will be swamped with choices in the 20-40 pound price range.
That being said, paying a little (or a lot) more for your device will usually guarantee that it will be better built and give more accurate readings.
---