Written by Terry Smith
Our site is reader supported so when you click a link to Amazon we may earn an affiliate commission.
UK's best garden planters rated on price and quality
This article was last updated on April 23rd, 2022 at 5:33 am
A great way to make the garden look beautiful is a well placed set of garden planters, or even more than one set, more favourable than garden platers these days are self watering troughs, which essentially do the same thing but water themselves. The more the merrier in fact! We've taken a look at some of the best garden planters available for sale and even expanded our research into half barrel planters and wooden planters. What struck me was just how amazingly good looking some of the plastic planted are becoming – I am not a keen advocate but when some are 100% recycled that can sway me.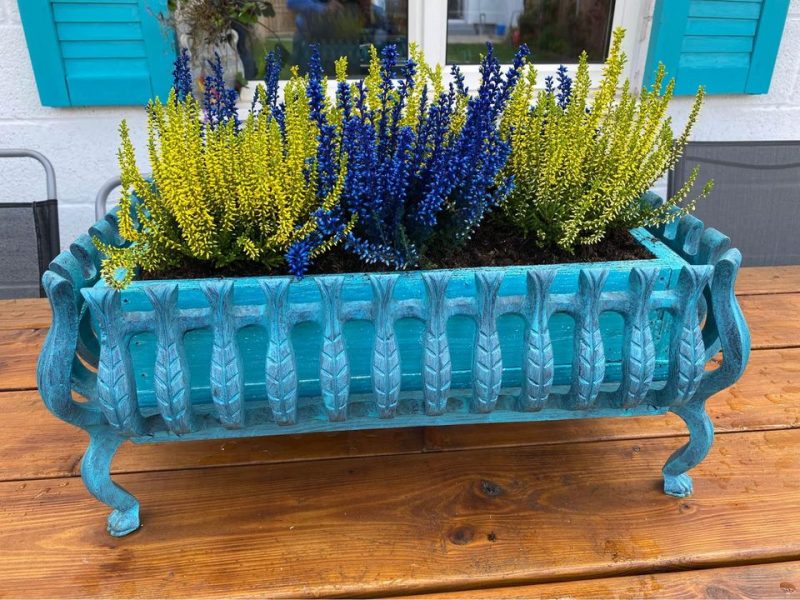 So in my review these lovely garden planters will enhance your garden. There's nothing quite like a nice patio with a barbecue or perhaps an afternoon tea, and some nice garden planters that are easy to maintain carefully placed around you, enhancing the ambience, making a space far more green and pleasant.
It's been a while since I updated this review – one changed the way my kids and I interacted with the garden together, I also got one pick wrong last time which I've corrected 🙂 I think three years of looking at garden planters on, I have nailed you a rounded and quality list from the hundreds available:
Best garden planters to make your vision a reality – editor picks:
Best rattan planter: Simpa 27L 27 Litre Black Large Square Rattan Planter Pot
Best to get kids involved – Set of 10 Metal Hanging Flower Pots Wall Planter can be used as a vertical planter
Best wooden planter: Set of 2 x 120cm RUDDINGS Wooden Trough Planters
Best half barrel planter: Large Burntwood Barrel Planter
Best vegetable planter: Raised Vegetable Planter From Garden Grow
Best budget: Patio Tub Planter 50 cm from Stewart
A few pointers for buying the best planters before you peruse the pictures:
There's a few things to consider on these before rushing in and buying. For a start you'll need to consider material, size, and of course design mixed into the all important price! Some planters will literally last a lifetime and get better with age, while others only good for a few seasons – let's look at those points now:
Material and quality of manufacture
Some materials last better than others. Without question the best material for a long lasting planter is a plastic that doesn't deteriorate. On this front I've had the Patio Tub in my garden and it's still in good nick a few years on. It's the same story with the Flower Pots Wall Planters. However, I still prefer wood – especially the half barrel planters that have already stood the test of time. It's with mixed feelings I tell you these old whiskey barrels are now largely turning into smoker wood chips 🙁 but what a flavour they give – trust me on that!
You could also opt for fibre cement as that's a strong and durable option: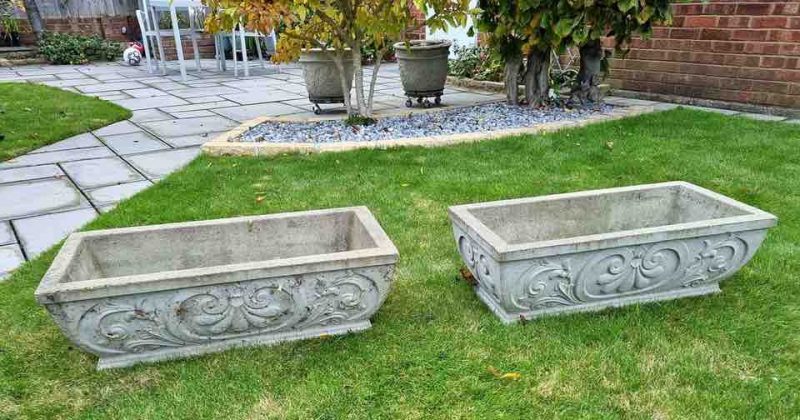 Price – wheres the value?
You just can't ignore the Patio Tub for value for money. Whilst I haven't you could easily plant a fruit tree in this and pop it on your patio and it would look great. I personally don't think it's quite good enough for that but it certainly is good pound for pound. The only planter I think genuinely stands up to this on price in my review is the Simpa. You get two for similar money per unit and they look the part on any patio or decking. However value isn't always cheap. The RUDDINGS Wooden Trough Planters are practically unbreakable and will last easily a decade – whilst giving a lovely wooden, natural feel to your garden.
Size – picking tall, wide, or even vertical!
If you want a small garden planter then look no further than the Flower Pots Wall Planters. These are beautiful and quaint. Up the other end of the spectrum you have the RUDDINGS Wooden Trough Planters which are seriously big – ideal as herb planters, small shrubs, and you can even make a vegetable patch out of these nearly.
But the troughs aren't the best for space. If you're trying to save to save space you might want to look at the growing bags from E-Know. You can stack these up to the clouds if you so choose! There are other options though for balconies or similar: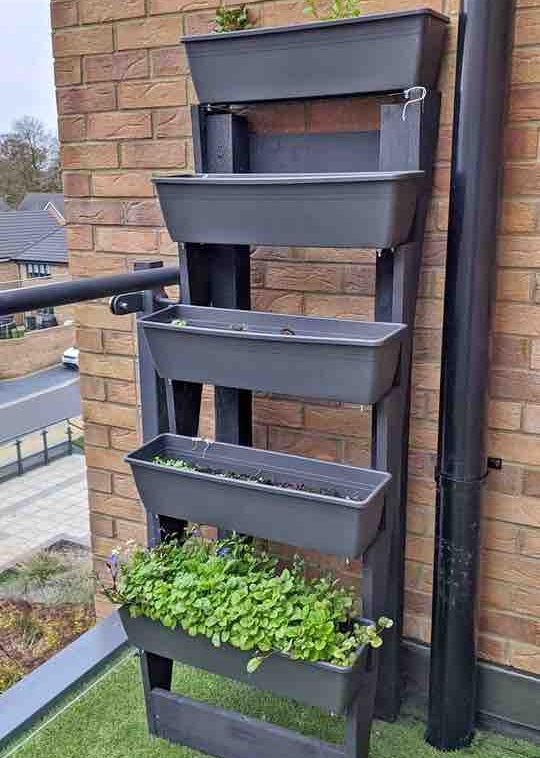 Think about your decking and patio – the drainage holes. Some of these planters come without holes. The benefit is that you'll hopefully keep your patio or decking in good condition under the planter – the obvious problem with this is drainage. Try to workout a way that you slightly raise any planters so that you can get underneath to clean out. Occasionally I blast my cordless pressure washer under my pots – this stops my decking from rotting, and keeps my Indian sandstone stain free. There's nothing worse than having a change up, moving your pots to realise you need to put them back because of the dirt and stains 🙂
The best garden planters in the UK:
---