Written by Terry Smith
Our site is reader supported so when you click a link to Amazon we may earn an affiliate commission.
UK's best space heaters that are energy efficient for a large rooms and bedrooms
This article was last updated on September 22nd, 2022 at 7:57 pm
This time last year when I tested some of the better space heaters available in the UK I was banging on about value in terms of the heater itself and obviously I was taking aim at blow heaters that are cheap as chips like the Ansio but cost a fortune to run (or at least now they do). This year you can imagine my very first heating article was cheapest to run heaters for your home as the budget cap at ofgem looked to be a staggering £3500 plus at a staggering 52p a kWh. Since then Liz Truss has saved us freezing, literally with a £2500 energy price guarantee for two years – however, that still equates by my calculation to a staggering 34p a kWh and higher than we have ever paid in history on a direct debit. So before you turn the heaters on full blast it's worth appreciating you were probably paying around 19p per kWh of electric this time last year! In fact, until October you will probably be paying around 30p a kWh so it's absolutely vital you understand how much electric a space heater uses and then armed with that knowledge you might want to understand how to choose the best space heater for you 🙂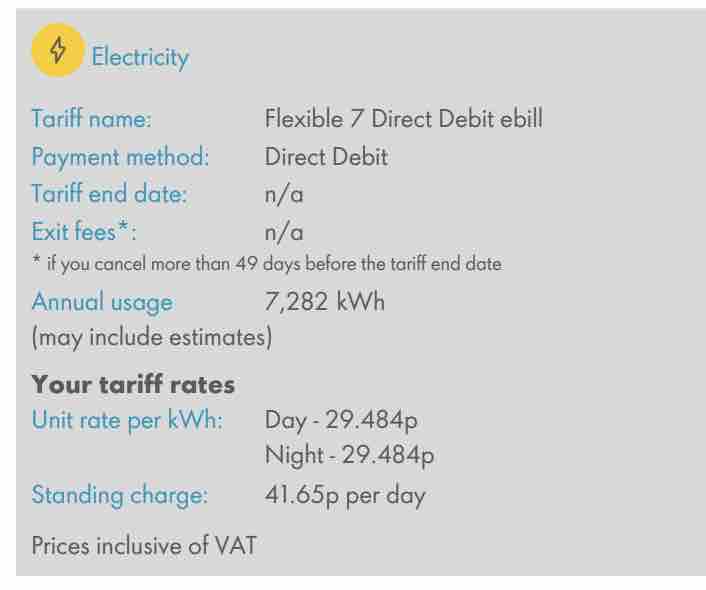 Without question, space heaters are the best value and should be on your to buy list if you're trying to gently heat an entire room – even a large room or bedroom. As from my testing, pound for pound you are safely sure of the best electrical value – and that relates to price too. But some space heaters are better than others by a long way. Ceramic blow heaters are a nightmare on electric. You wan't a wall panel heater, an oil filled radiator, or a traditional convector heater – the night space heaters we are all accustomed to: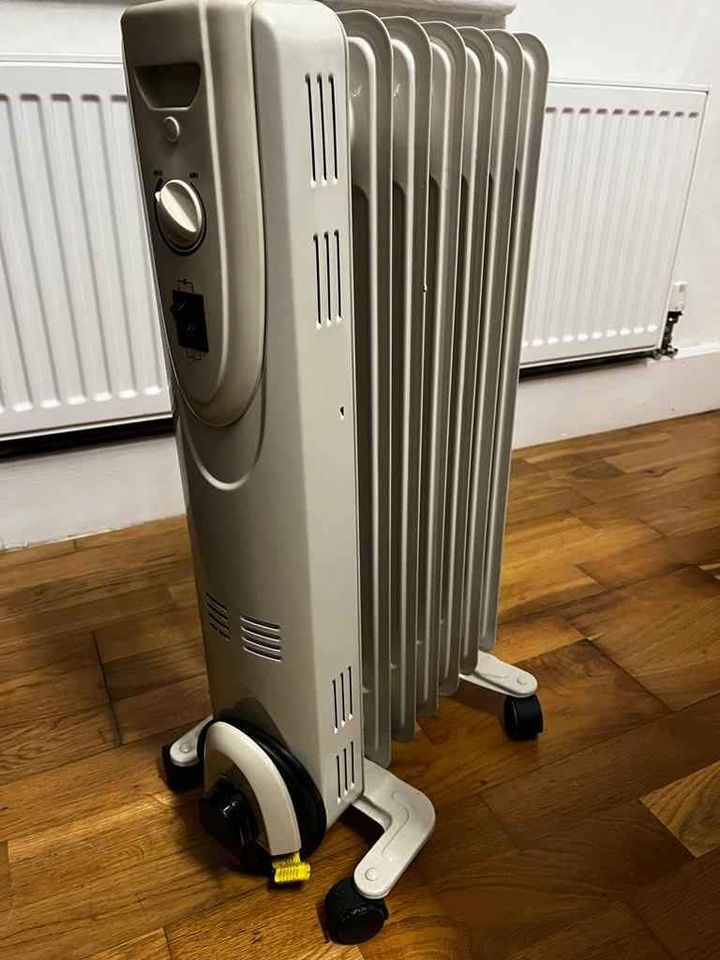 Top picks for the best space heater:
Best space heater: Delonghi HSX2320 2.0 kW Slim Convector Heater – must have if you want a room to heat quickly and if you want the cheaper option to this go for the Warmlite it is less than a third of the price!!!!
Alternative top pick: Pro Breeze® 2500W Oil Filled Radiator [new to the list and fully tested and proven]
Top space heater for a large room: Delonghi HSX2320 2.0 kW Slim Convector Heater
Budget space heater for a bedroom: Warmlite Convection Heater [personally tested and proven]
Alternative space heater pick: Warme Designer WiFi Electric Wall Panel Heater
How much electric a space heater uses
When a space heater is rated at 2kW it basically means it will be consuming 2kW per hour if on full blast. That will equate to a shocking 68p an hour or more understandably over £15 quid a day if left continuously running.
So, that's probably put you on the back foot and rightly so. And this is why I am recommending convection and radiant heating from either infrared heating or over blow heaters. Every single oil filled radiator and convection old school storage heater I've ever tested has come with a thermostat – once the room reaches temperature your heater switches off, and therefore will cost considerably less than 68p an hour over time. Where as a 2kW blow heater just keeps on going. Granted you can set it to a lower temperature but you need to be extremely close to the heater for any effect, it will not heat a large room and I would consider it electrically unsafe to leave on whilst asleep.
What about heaters with Watt settings and not just kW
Some heaters have settings such as 750 watts or 1500 Watts as opposed to kW. Now there are 1000 Watts in a kW so that means on the price electric guarantee you'll be paying 25.5p per hour to power it. If you have a 1500 Watt heater you essentially have a 1.5kW heater and therefore will cost 51p an hour to run. If you're unsure or want advice on the cheapest way to heat yourself with a space heater feel free to email in.
Why choose a space heater?
Did you know space heaters have become so varied in capabilities and function that they now connect to your smart home assistants: Alexa or Google Home. They connect to your wifi and look totally futuristic. But don't worry, if you wan't something safe and reliable to heat a room for under twenty quid there's still that option. the world hasn't totally moved on…yet 😀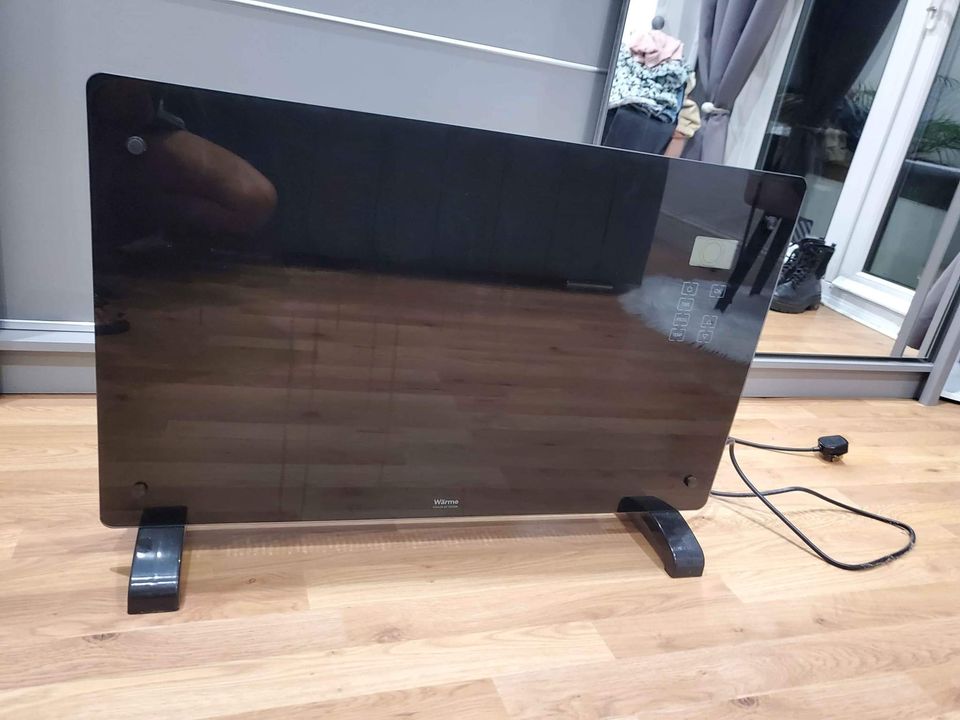 The great news about the technology though is the energy improvements. Some of these space heaters are becoming ever so good on the electric bill, and with energy prices going through the roof at the moment there couldn't be any better timing. I've picked a good selection of these space heaters based on power, energy efficiency, safety, and ability to keep a room warm with no fuss.
How to choose the best space heater
If you're looking for a space heater for your home, most likely bedroom, then you're going to want something quiet and safe. This points you straight at a convection (so that includes a modern style panel heater too) or oil filled electric radiator. I'd highly recommend the Delonghi HSX2320 myself as that can do some useful energy saving things if you check my review.
Let's assume you want something for the lounge – a room you'll be in and can supervise the heater. You might go for a ceramic heater because they look great or fan as they instantly warm up the area they are in but let's break them down a little to help you:
Convection and Panel heaters
In my mind if you're going to use electric heating indoors then this or panel heaters which work in a very similar way are the right choice. This is because they tend to be reasonably efficient, as well as a reasonably safe option to use that heats the rooms quickly and now they come with smart apps like the Warme model. You'd probably say oil filled radiators have the edge on safety but they take too long in my mind to warm a room, they are all about keeping the edge off and consistency but we will get to them in a minute.
Convection works by heating the particles near the source, this pushes them out the way and pushes colder particles in its place. This process repeats itself until all the same temperature is constant throughout the room. These essentially rely on particles in the air to disperse the heat which is far more efficient than trying to push the air around yourself. If that's difficult to follow watch about 30 seconds of this science clip and you'll understand in no time:
Oil filled radiators
I used to really love oil filled radiators, they are heavy, reliable and take the edge off a cold room. Now I've worked out though it's much easier to use a simple convector heater to quickly warm up a room on a timer or with wifi smart system. In my mind, I'd rather a really comfy room for an hour when I wake up and dress as opposed to a room with the edge off all night. I don't care how cold it is when I'm under a thick cover…
Ceramic blow heater
These heat up really quick, tend to be a little noisy, like the ANSIO Ceramic Fan Heater. They also tend to be less efficient than convection but come with a massive advantage of spot heating a room in minutes. The problem tends to be that the heat comes as quickly as it goes, unlike convection which takes a good while to drop temperature. They also need constant supervision thought the latest models have knock over cut out, it doesn't mean some lint doesn't fall in the way and cause a problem – definitely must be supervised.
Why buy a space heater?
Winters are harsh for the human body and if there is no adequate measurements taken to prevent cold, you can fall ill quite easily. Having just a roof and a cozy place to live won't help you especially if the temperature in your area drops to zero Fahrenheit frequently. Space heaters offer an easy and efficient way to heat up your space and that too at an affordable rate.
Space heaters keep you safe from the unforgiving cold and also add ambience to your space. These space heaters are quite portable and are good enough to keep you warm when the temperature falls. We have tested and picked different types of space heaters which we're going to review in this post. Before we go to the review section, let's first find out the factors that should be considered before choosing the right space heater.
More information about space heaters and the types available to you:
Are you searching for the best space heaters but are confused because of so many styles and kinds available? We're here to help you find the right space heater according to your requirements. We have compiled a short buying guide that will help you make an informed decision. Following are some factors to consider before buying a space heater:
Heater type
The first thing that you should consider before buying a space heater is to determine the type that you need. There are many types of heaters but there are three basic heating technologies used in them. The electric space heaters can be divided into these categories: radiant, convection, and fan-forced. The radiant heaters allow warmth to be generated, dispersed and used and it provides quick heating in small spaces. The convection heaters provide even heating throughout the room and the fan-forced heaters dissipate the heat around the room solely.
Apart from the electric heaters, there are propane space heaters, diesel space heaters, and paraffin space heaters. There are heaters that can be mounted on the wall and some can be just kept on the floor. Selecting the right type of heater will make sure you get enough and proper warmth that you want.
Heating capacity
If you need a portable heater, you must consider its size before buying. The size of the heater will determine its heating capacity, that is, the area it will cover. The heating capacity of a space heater can be known by the wattage rating. As a general rule of thumb, a room heater will use 10 watts of heating power to heat one square foot of your space. So, if you're going to buy a 1500 Watt heater, it will easily cover an area of 150 square feet. However, these estimations are not fixed to every type of space heater, there can be some variations too. There are other factors too such as the indoor environment, heating technology, and others.
Safety features
Another important thing to look for is the safety features of the space heater. There should be enough of them on the device so that it operates safely in your indoor environment. One important safety feature is the overheat protection which makes sure that the device doesn't get too hot and switches it off automatically. This safety feature makes sure that the internal heating elements of the space heater don't get too heated up and prevents any form of electrical circuit damage. This not only keeps the heater safe but the surrounding environment too.
The tip-over protection is another safety feature that makes sure that there is no risk of fire if the heater accidentally falls down or is tipped over. However, it is important to take care yourself and keep any children or pets away from the heater so that it isn't knocked down or tipped over. Space heaters should be safe enough so that it doesn't create a fire hazard or burn anyone. Also, inspect carefully the space heater's cords for damage and never use an extension cord with an electric heater.
Energy efficiency
If you are concerned about rising energy costs and utility bills, you must consider the efficiency of the space heater. There are EER ratings that are present on space heaters and that can determine their energy efficiency. Choosing an energy efficient space heater is imperative if you want to keep your electric bills in a reasonable range. Also, there are energy efficient features such as the energy saving modes, low wattage, adjustable thermostats, and programmable timers that help to stop the skyrocketing electric bills.
Noise level
Some space heaters produce more sound than others during the operation. Non-fan forced units such as oil-filled radiator or base board heaters are good if you don't like noise. If you want to place heater in your office or bedroom, the noise of the heater can disturb you, so it is important to check this feature.
Electric space heaters
Electric space heaters are compact and lightweight and can be easily placed in your home or office. The electric space heaters are energy efficient and are equipped with latest technology so that the heat is uniformly distributed, and your space is kept warm. These electric space heaters make sure your winters will pass comfortably and cozily. Following are some of the best electric space heaters available:
Verdict
Space heaters are an amazing advancement of technology since they keep you protected from the chilly temperatures when the weather turns icy cold in the winter season. Nowadays, you can get very affordable space heaters as there are many of them for sale that can be a very reasonable option for you in terms of costs as well as the features and heating they provide. You can go through these space heater reviews and choose one according to your needs and requirements. Some of the space heaters listed here are equipped with power saving capabilities and have safety features too. All the space heaters listed on this post are from reliable and trusted brands and are proven to be highly efficient in heating up a space.
---