Written by Terry Smith
Our site is reader supported so when you click a link to Amazon we may earn an affiliate commission.
UK's best plaster mixers tested by me to make work easier for you
This article was last updated on April 23rd, 2022 at 6:30 am
When it comes to plaster, paint, or cement, one of the most important things to get right is the mixing process. As anyone who has tried to apply a badly mixed plaster on to a wall, it is a bit of a nightmare. However the opposite is also true, and a perfectly-mixed coating will not only make the job a lot easier, it will also look a hundred percent better once you're done.
Getting the right mix isn't rocket science either, you just follow the instructions on packaging and you should be ok when it comes to mixing materials. The problem is that to get a great mixed plaster, you need to do a lot of stirring and most people will get bored or tired before the material is mixed properly. In this best plaster mixer article I look at some sensible budget options right through to a super high quality Dewalt brushless plaster mixer model. Surprisingly, both the budget and top end do the job just fine, so if this is a professional thing or a DIY thing I've got the right options for you in this review and if you'd like to know how I form my opinions please take a look at the best plaster mixers buyer's guide
Best plaster mixers in the UK chosen by me after testing:
Best plaster mixer: VonHaus Paddle Mixer Drill – overall this is the best for DIY'ers and the average household
Best of the best: DEWALT DCD240X2-GB 54V 9.0AH LI-ION XR FLEXVOLT BRUSHLESS CORDLESS DUAL-HANDLE PADDLE MIXER
Good alternative corded model to the Dewalt: Refina Plaster Mixer – MM19/1 1000w 240v
Evolution Power Tools Twister Variable Speed Mixer (230 V)
SwitZer New Heavy Duty 1400W Electric Single Paddle Plaster Plastering Mortar Paint Mixer
ApexOne Mortar Mixer, AC 220V
Vitrex VITMIX850 850W 230V Power Mixer
Best plaster mixer
The solution to this is to spend a few quid on an electric plaster mixer that will do all the hard work for you, and in a fraction of the time. Picking the best plaster mixers out of all the available products can be quite a task, especially if you're new to using this kind of tool, but not to worry as we have done the hard work for you and tested the most highly rated products. You can see what our findings were in the reviews below.
For an even more complete understanding of all the things that go into the best plaster mixers, check out our detailed buyer's guide found right here on this very page.
Best Plaster Mixers Buyer's Guide
Plaster mixers are often used to mix all sorts of materials, from cement to adhesives, so it is important that you get a model that ticks all the boxes when it comes to our shortlist of features that should be present on all the best plaster mixers.
Here we have highlighted them for you and give a bit of information and advice on each one.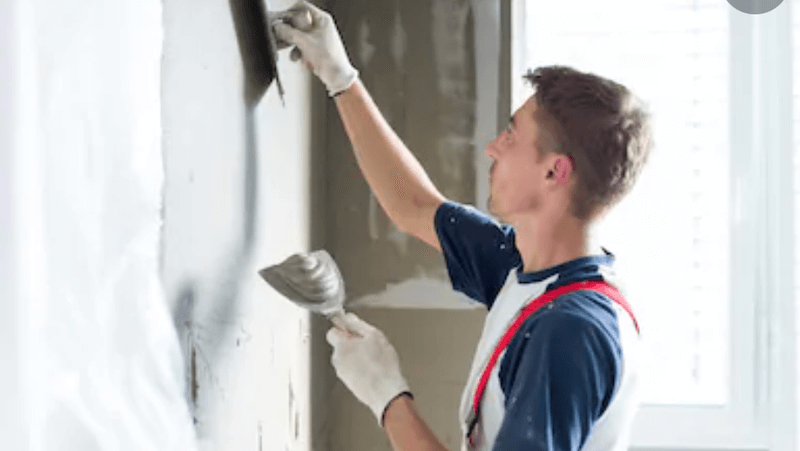 The motor
The electric motor is probably the most important factor when it comes to deciding on a plaster mixer. The higher the wattage, the more power it can produce.
Now, there is a wide range of models out there with varying sizes of motor, and you shouldn't necessarily go for the biggest one straight away. If you only intend on mixing liquids that are not that thick, you really won't need anything more than 1000 watts, and anything between 1300-2000W should be more than enough for home use.
Equally, if not more, important is the actual build quality of the motor as this will also heavily impact performance and also longevity. Some cheaper motors may have a high wattage but when put to the test with thick mixtures, they start to struggle. The opposite can also be true, with good quality motors having slower rpm but keeping a constant speed better through even the thickest motor or adhesive. To assist with this process you want a reliable power supply so take a look at these power cable extension reels if you don't have one with a circuit breaker for safety.
Weight and ergonomics
This is something that needs to be considered before you make a purchase. No matter which plaster mixer model you buy, using it will entail you standing there, holding it for extended periods so the overall weight of the tool is very important.
As too is the design of the handles. Are they ergonomically shaped? Do they have rubberised grips for comfort? What about the vibration levels that come through while using the mixer? You should know the answers to all of these questions before parting ways with your money.
Maximum mixing capacity
If you look at the product pages for any plaster mixer, you should see a mixing capacity that is measured in kilograms. This indicates how much you can mix at any one time with that particular model without it getting into trouble and overheating and eventually breaking. For home DIY use, 25 kilograms is often enough with anything over that a bonus. There's only so much you need to knock up at home. It's hardly like you are in a panicked rush doing a bit of DIY at home.
Length of the shaft and paddle
If you're over six foot, you'll need to find a model that has a longer shaft and paddle section or you'll be spending a lot of time bending over to mix your plaster and end up with a bad back. Get a tape measure and see how long it is from your waist height to an inch or so above the ground and that'll give you an idea of the overall length of the tool that would be right for you.
Sturdiness and durability
With any tool, durability is right up there at the top of features you should be interested in.
It might be tempting to save a few quid and buy that lowest cost plaster mixer you've seen, but most of the time that is a mistake and will only see you holding a broken product after a few days or weeks.
There are exceptions to this, and we have featured some well-built budget models in our review, but for true longevity, it is usually best to spend a bit more. This more often than not ensures that not only the outer casing is built more strongly and of higher grade materials, but also the inner workings which are the most important on a power tool.
---