Written by Terry Smith
Our site is reader supported so when you click a link to Amazon we may earn an affiliate commission.
Best wood dye[UK]: top water based wood dye options to give Oak and Mahogany effect
This article was last updated on November 23rd, 2021 at 1:35 am
If you have decided to add colour and depth to your wooden furniture, you are in the right place. Dyeing is the best way to restore the beauty of old wooden furniture. Wood dyes are available in vibrant colours which can enhance the natural appearance of wood and wooden products. Many people dye their indoor furniture in order to highlight the wood texture.
Best wood dye: Editor picks for Pine, Oak, and Mahogany
Best wood dye: Littlefair's Non-Toxic Water-Based Wood Stain
Best wood dye for use on Pine: Littlefair's Non-Toxic Water-Based Wood Stain
Best wood dye for light Oak: Rustin's 5015332650064 Wood Dye- Light Oak
Best wood stain for dark Oak: Everbuild WSTAINSDO0250 Woodstain, Dark Oak, 250ml
Best Driftwood Grey stain effect: Littlefair's Water Based Wood Stain & Dye – Driftwood Grey
This helps you to achieve the look that you desired to have in your house.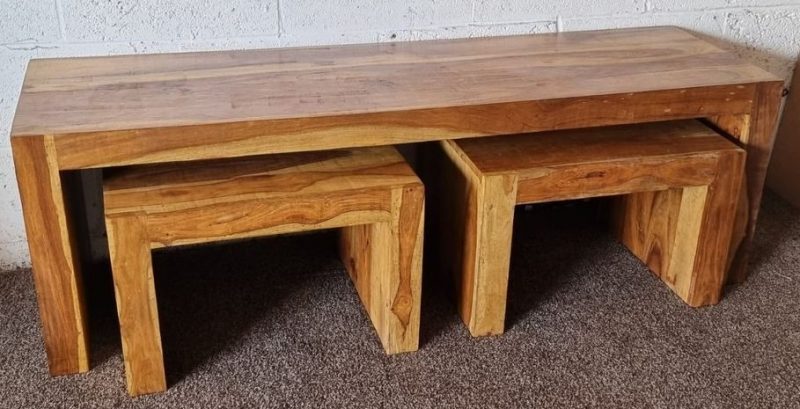 Dyes are usually made of small particles that can penetrate well and deeply in the wood. This is why it is considered to be better than stains or applied colour. It enhances the natural tones of wood better. Not just that, but using dyes mean you will be able to colour your wooden products evenly.
If you are looking for quality wood dyes, you can find 5 of the best wood dye products in our list. Go through the details of each of the products to get an idea.
The wood dye is important to preserve the beauty and look of your wooden furniture. But at the same time, you also need to make sure that you get the best quality products. Now that you have 5 of the best wood dye on your list, it shouldn't be a problem for you to make the right choice. With the help of these products, you can keep your wooden furniture beautiful and protected for a long time.
---