Laying weed fabric membrane can be a bit on the tricky side. You've got a whole area jam packed with weeds and your first question is 'can I lay the weed membrane straight over the top of all these weeds?' 😀 No I'm not Houdini, I did exactly the same thing 😀 I also wondered preparation I should go through in order to ensure my area stayed weed and maintenance free(the whole point of weed membrane after all).
I found out some good, and some not so good bits about the process a few months later (some worked, some didn't) and I thought it was worth sharing the info to save someone else the headache of selecting and working with the right weed membrane and/or weed fabric membrane. Yes, there is a difference!
Weed membrane vs weed fabric membrane and where each are useful
This is probably the most important part to understanding the difference and subsequently the difference in their applications as well as limitations. Weed fabric membrane is not woven together. The one pictured below here is literally like a cloth to touch. This type is in my opinion miles better and handling weeds than the traditional woven, more plastic to touch weed membrane. The reason for my opinion is that weed fabric membrane stopped weeds dead in their tracks.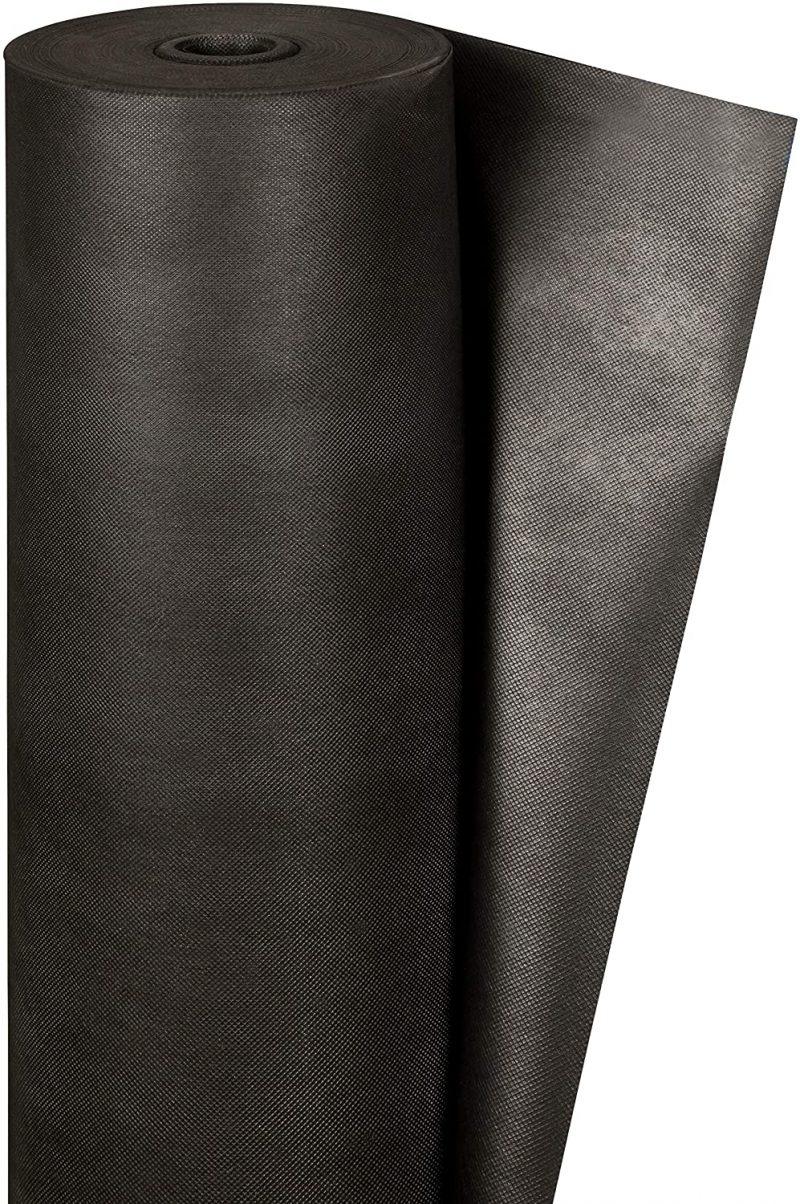 If you look at the fabric here you can see it's more of a cloth than woven plastic. This really is better overall at stopping weeds pushing through.
How to lay weed membrane
As you're going to read a little further down I start with weed killer if it's an open space. If it's a flower bed then I tend to weed the area first. This is just a preference because I don't like spraying weed killer anywhere near my flower beds pretty understandably. As you'll realise though many lay weed membrane straight over weeds if they are using weed fabric membrane. I caution against putting anything final directly on top of the membrane though until you are sure the weeds have died. The last thing you want is to do a job twice!
First clear your area if and level the land, of not if you wan't to have a slope 😀 I levelled my area because I planned to put gravel on top. It would have been seriously quite expensive to have gravel 8 inches thick in places and also, not the easiest to talk on. Generally speaking it makes sense to level if this is about a pathway or drive.
Second is get yourself a sharp utility knife. Depending on whether you went for a large roll or a parcel that's been folded you'll need to open up your weed membrane. If this is for a flower bed than lightly lay its over the plant and cut small holes and tease them around the plants. If this is a drive or path then simply lay the weed membrane down making sure there's a really good overlap of the material to stop weeds coming through easily.
Now depending on the finish lay on your gravel or bark. If it's gravel I tend to place a few handfuls around first to ensure that I have got a decent covering. This is important for a few reasons but mainly it helps me to gauge how well the weed membrane is positioned. If it's bark then I generally don't have the same issue as the small cuts around the flower bed almost secure the position of the weed membrane for me.
Should I use landscape fabric under gravel
I have and it has worked superbly. As I mentioned earlier I even set my fabric down on top of weeds that I sprayed with weed killer. I have to say, it's been very straightforward but I have not driven over it with a car. You'll definitely want to consider a weed membrane if the plan if heavy traffic. On the lighter traffic side I really don't think you'll get a problem if you're buying a decent 100 gram per m2 quality fabric.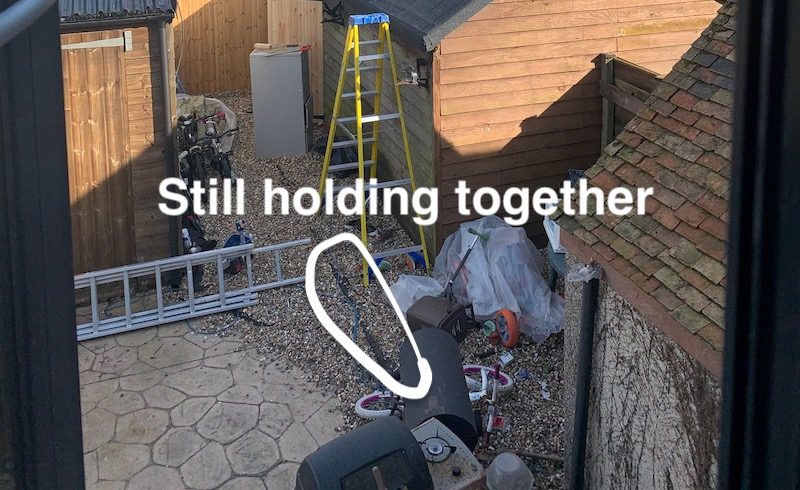 I would make sure you have a decent overlap on your fabric too. The only issue you might face if you don't is being able to kick the fabric out of place if the gravel is petty shallow. Worth considering.
Can I put landscape fabric over weeds?
Now when I read other peoples opinions online they said if I was putting gravel on top of this membrane that there was no need to kill the weeds, it really would get them. I have to say I didn't have the guts for that. I really didn't want to be pulling this up in a few months and shifting a couple of ton of gravel! So what I did was I bought the best weed killer I could find first then got busy! I didn't wait to see if the weeds would die by the way. The Gallup weed killer I normally go to really does the job.
So I gave it all a good spray and then laid the weed fabric and so far the results have been absolutely excellent. The newer weed fabric really does wok superbly. I have to say I am quite excited about the prospect of laying this al over the flower beds later this year and then subsequently laying bark on top of that. It's going to make for a really nice environment for my plants. You can imagine just how much water and moisture is going to sit on the surface and this may well help me reduce the amount of watering that I do. There's some crazy stat out there about how much water we actually lose to evaporation. Not being part of that stat with a water meter suits me just fine 😀
However, I feel weed fabric membrane has it limitations and therefore weed membrane still has it's place. The whole benefit of weed membrane is that you can put it under your driveway and a car won't break it up. However, this presents a problem in itself. Weeds get through weed membrane that much easier.
So what you need to do is be a bit sneaky and use both on driveways. That's what I did. I put the weed fabric under actual weed membrane and so far so good. Obviously the weed membrane will not protect from punctures with a car driving over all the time but it'll certainly help 🙂
Does landscape fabric let water through
Yes, all weed fabric membrane is permeable and so is the weed membrane too. I've never noticed pools of water sitting on top. It really does seep through very quickly. This is probably one of the biggest worries when you look at the membrane, wondering how water gets through but it really does!
I have however noted in a big downpour woven membrane is a little quicker to react. Nothing that will leave pools of water on top of the surface. I wouldn't let either materials be selected based on the water issue as they are both good, select them on their merits (ie driveway vs flower bed etc.)