Most of us would love to have an incredible garden to relax in after a hard day at work, but if you live in the city centre or in an apartment this just might not be practical. There are a lot of different options for creating a garden-like space inside though, and with some creative thinking you can bring the Zen tranquillity of an oriental garden into even the smallest spaces.
What is a Zen Garden?
Zen gardens are based on the types of gardens found in Japanese temples. These gardens are designed to promote relaxation and provided a place for the monks to go and meditate. Plants, trees and flowers are often not the most critical part of a Zen garden; solid features like rocks or gravel, water and the way the garden "flows" from one area to another is more important.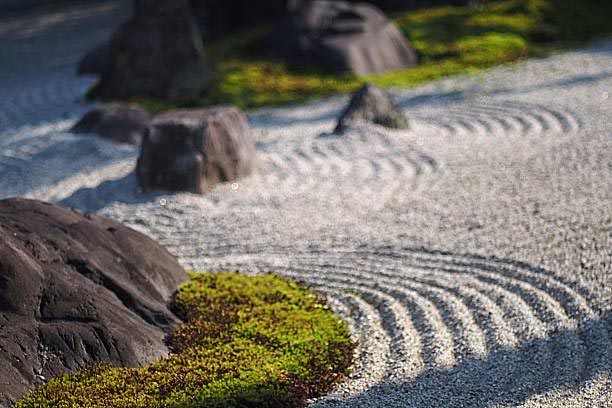 There are plenty examples online of Japanese and Zen gardens, so spend an hour or so looking through websites and flicking through the pages of the glossy gardening magazines for inspiration.
Window Box Zen Gardening
Whatever the size of your outdoor space, you can hang some window boxes outside your property and use these to create your Zen garden. Plan your space carefully; as window boxes are relatively small you will have to choose your design carefully to make sure everything fits in and does not appear too crowded. Sand or very fine gravel is a great starting point, and you can use a fork or small trowel (or even your fingers) to create the swirls and patterns found in the more elaborate temple gardens. Choose a couple of rocks or pretty pebbles to complement the overall design, and add some bamboo for height.
Keep things as simple as you can, and remember to smooth out and re-rake the sand or gravel regularly.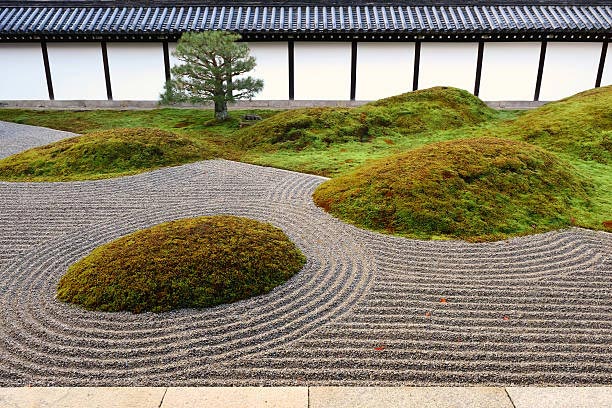 Making a Zen Garden Inside
If you choose to create a small area for your Zen garden inside, then you have even more flexibility over what sort of plants and items you choose as they do not need to stand up to the British weather. A good starting point is any sort of round or rectangular crate of box. It is best to stick to natural materials like wood or stone for the creation of your garden rather than plastic or glass as these fit in better with the overall theme. As well as adding sand or pebbles as you would in the outdoor garden, you can also add potted plants such as bonsai trees or bamboo.
Just remember that less is always more, and if you have a relatively small area in which to create your garden, one bamboo plant or one bonsai will be more than enough.
Water Features and Zen Gardens
One of the most typical features of a Zen garden is a running water feature. This can be difficult to achieve in a small, indoor space, but there are still many different sorts of water features to choose from. Remember when shopping that you are looking for something which is simple in design, with no fussy details, and which combines water with stone or wood.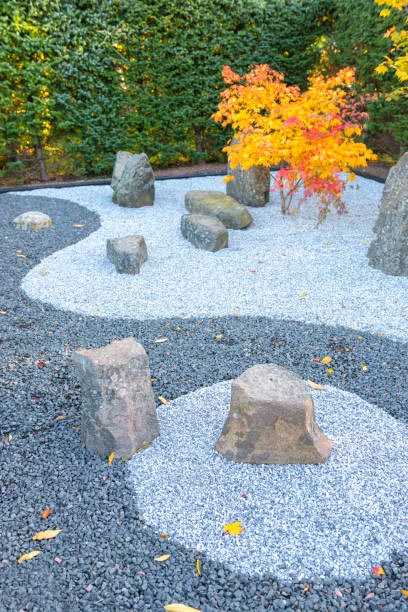 Many of the water features will work as a Zen garden on their own with no extra embellishments needed, but larger water features might give you room to add some plants or extra pebbles too. If your water feature uses an electric pump to move the water round the system, make sure you know what you are doing when installing it to avoid the risk of electric shock.
Maintaining an Indoor Zen Garden
The best thing about this sort of garden is that it requires so little maintenance. If you are not using plants you don't have to worry about watering it at all, and even if you have chosen to plant bamboo or bonsai trees, they don't require much maintenance. You can even buy self-watering plant pots which will drip water at regular intervals into the soil around the plant and this allows you to forget about the plants for weeks on end.