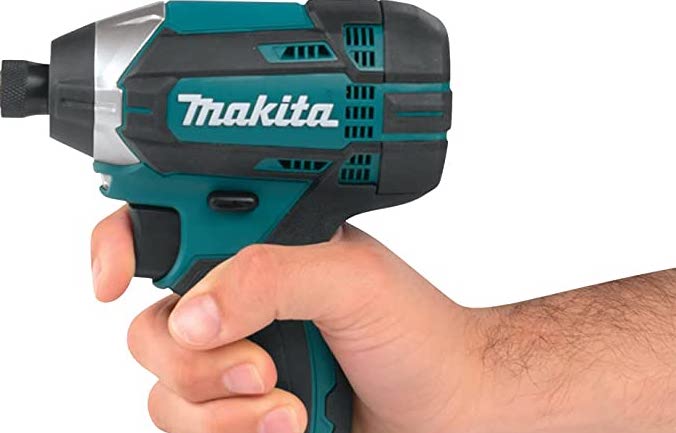 Impact drivers are one of those tools that I have in my arsenal and that I would say is a must have for any toolset, and yet I forget how useful they can really be! Nowadays with combi drills and drill drivers and whatnot, it's easy to forget about the usefulness or impact drivers and the efficiency they offer to your jobs. Whilst I love drills, I've found myself using my impact driver a lot more recently just because of its handiness and power, because they offer a lot more than the standard driver settings on most drills and can deliver a good amount of force to some difficult jobs I've been doing. That in mind, I was interested to see what the current market is offering when it comes to impact drivers, and to see if there's any I wanted to invest in (mine was starting to knacker out, so it's time for a replacement!).
With that decision, I ordered a few and did my research, and that means I wanted to review them. I ordered quite a few and gave them all a good go, and it's become clear what impact drivers are best for what. There's a few things to look for in an impact driver which really makes the difference to both the quality of the driver and also the sort of jobs you'll be using it for, but don't worry, there's a short buyers guide included at the end of this review to help you out. As well as this, there's some frequently asked questions and their answers too.
Best Impact Driver list below:
What is an impact driver? 
In short, an impact driver is a small power tool which looks similar to a drill, but which drives screws and bolts with high torque into material as well as being able to reverse them. You'll have noticed that the most common power tool is a drill driver, which is a multi-purpose tool which has the ability to drill holes into material, but which also has a high torque setting for driving. Well, an impact driver is the same just without the drill bit…(Well, you could use them as a drill, but I wouldn't recommend it!)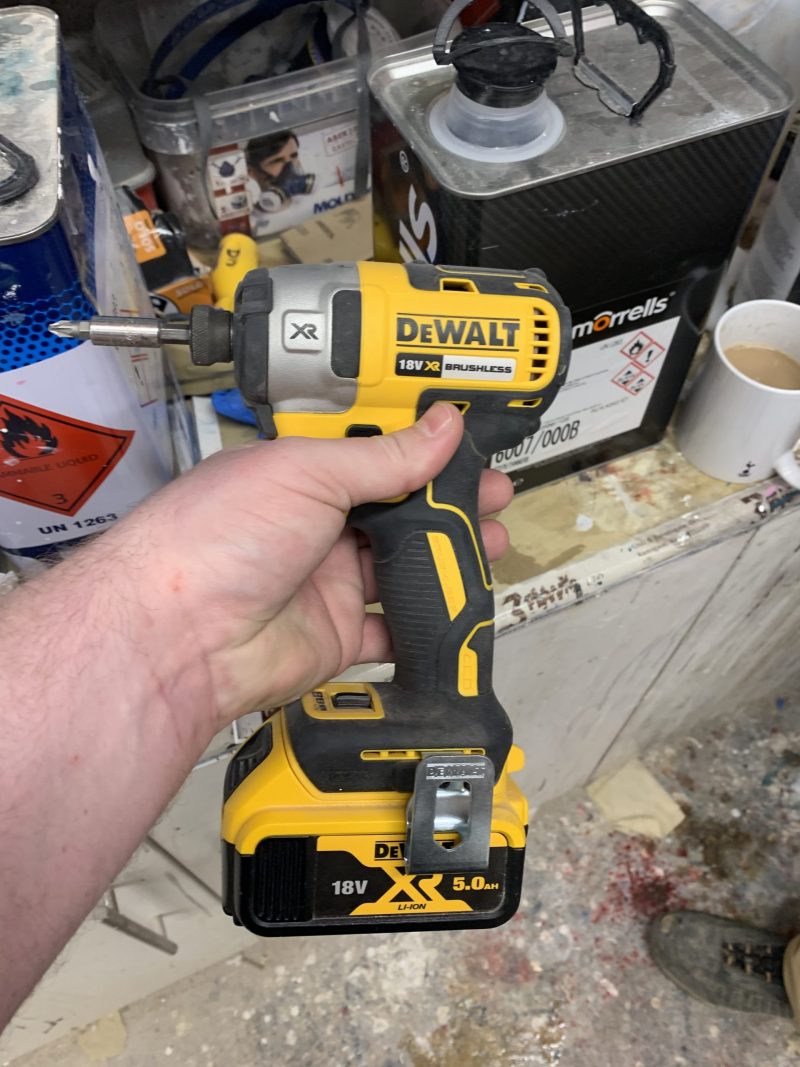 So, how does it work? Well, an impact driver delivers a strong, sudden rotational force that thrusts in a forward direction to deliver high power to a bolt or screw. This is really handy when you have some bolts/screws that are just too stiff for a drill to sort out, or, even for the opposite, to really secure a bolt/screw into its material.
Do I need one if I have a drill? 
Now this question I have heard a thousand times, and if you're a handy person or someone who will be using power tools frequently, the answer is yes you do! Drills are great and are definitely a must have, and their drive settings are generally okay for some jobs, but impact drivers guarantee that there is no bolt or screw that is too stiff.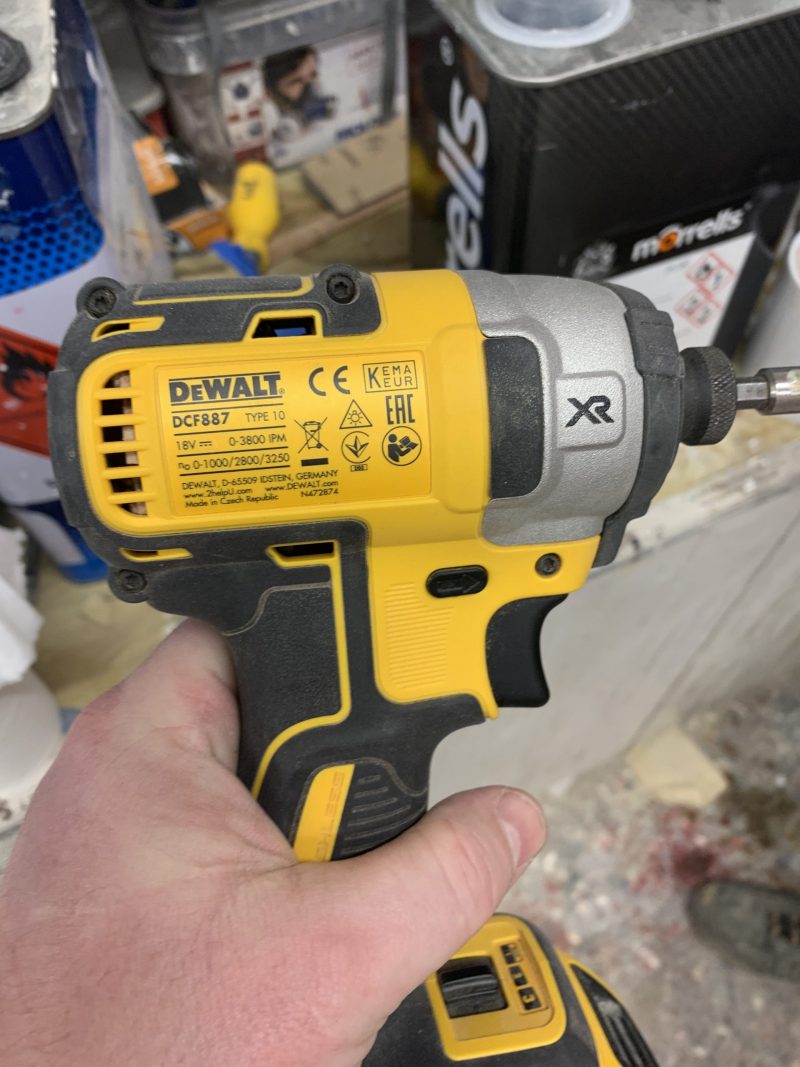 Since they're generally so compact and lightweight, it also means you won't have to haul it around and it won't be a pain, so that makes it even more ideal. In short, drills are great, but having an impact driver just delivers that extra amount of power that will make driving screws or bolts (whether it's in or out) more efficient than a drill driver would.
What sort of jobs would I need an impact driver for? 
Well in my experience pretty much all jobs become more efficient/less hassle when you have an impact driver, but I would say that whilst they're useful for tightening stuff around the home and for woodworking purposes, their primary benefits are best seen in metalworking and construction. This is because these are the jobs where larger bolts or fasteners are seen, and so an impact driver delivers the power and strength needed for jobs where structural security and integrity is vital. Like I said, they're great for woodworking and I find them really useful when I'm in the workshop, so I would say that you can really benefit from one there too. They are just so easy to use – a forward and reverse gear. That's pretty much it!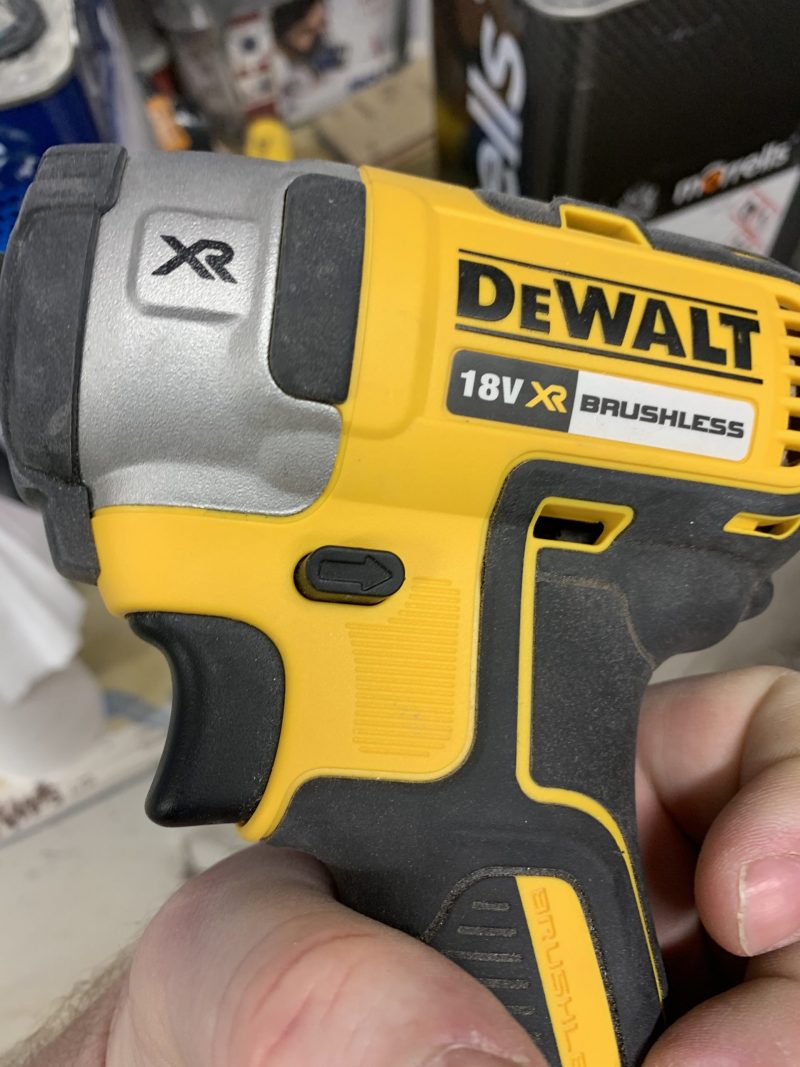 Comparison table: Best Impact Driver [UK] Reviewed: Makita and Bosch compared

Product
What We Think
Price

Ryobi 0 R18ID2-120SZ 18V Cordless Impact Driver Starter Kit (Best performance)

One of the more expensive drivers in the list but without the doubt the most powerful, with 200nm of torque and a heavier/less compact design, this is perfect for heavy duty use or for driving purposes that you will struggle with. It feels like it has a bit more power than the Makita, but since the Makita is cheaper and performs well too, I would only suggest this driver for really heavy duty work.
The best impact driver overall because of its reliability, strength and performance against large and tightly fixed screws and bolts. It does the job perfectly and whilst only an 18v input, it delivers 165nm of torque and 2700RPM. It's got everything you need in an impact driver, it won't empty your wallet and you can expect it to last a long time. Whilst not the most powerful impact driver in the list nor the highest battery voltage, it still performs the best as an overall reliable, high-quality impact driver.

Bosch Professional 06019A6901 12 V System GDR 12V-105 Cordless Impact Driver (Most compact and handy for round the home)

The shortest, most compact option in our set which also has less power to it with 105nm of torque compared to other drivers in this list. This isn't for you if you need your driver for something outside of the home or small driving jobs, as it doesn't have that heavy duty kick to it. That said, its compactness and lightweight features make it perfect to carry around or fit in a tool bag, so it's the perfect driver for getting small jobs done quickly and that's handy to have on you.

GALAX PRO 20V 2-speeds Drill Driver and Impact Driver Combo Kit (Best for wood)

The least powerful of the set with only 30nm of torque, and so this one isn't for metal or concrete driving use. That in mind, its variable clutch adjustment and ergonomic design is perfect for use with wood/woodworking and it performed really well with difficult woodworking driving tasks. It comes at good value with included accessories, and so if you're a woodworker or working with plenty of wooden material when driving, I would suggest this one for you.

WORX WX291 18V (20V Max) Cordless Impact Driver with 2.0 Ah Battery (Best for professional use/best against wear and tear)

This one has all the specs you need and for an unknown brand, WORX really have delivered here with an affordable driver that has a good amount of power to it. It doesn't really offer anything extra compared to the first three options apart from a really solid design. With aluminum casing and protection against wear and tear, this one is perfect for construction/worksite use or as a heavy duty driver you can rely on.

INGCO Brushless Impact Driver 20V Li-Ion Cordless Impact Driver (Best value)

This one is just as good in terms of power as the Makita in my opinion, but it's a bit more expensive and the brand isn't as well known. That said, it delivers up to 170nm of torque and for the price you pay, you get two extra batteries, a charger and additional accessories, so it's without a doubt the best value option there is right now. This is because whilst you get all these accessories included with the driver, the driver really does perform and I feel like I could rely on this one for a long time.
1. Makita DTD152Z 18V Li-Ion LXT Impact Driver (Best overall)
Easily the best impact driver on the market right now, and the one that I've chosen as my designated driver for future work, is the Makita 18V driver. I can't suggest this one enough and I find that it delivers the best in terms of reliability, ease of use and general performance. It has everything you need without any fancy extras, does the job and also doesn't rinse your wallet dry. So, why did I take such shining to this?
Firstly, Makita is such a popular and well known brand, particularly notorious for their reliability and long lasting power tools. You can't really go wrong with a Makita, so I was already drawn to it anyway. Sure I wanted to give the less well known brands a go, but it doesn't mean I wasn't drawn to this one first. It's safe to say just like other Makita tools, this impact driver is just as reliable and as good quality, armed with a lithium ion battery and compatible with all other Makita batteries. It doesn't include the battery, but a Makita battery and charger is widely available, and so it's no problem to purchase it if you don't already have a Makita tool.
With that in mind, it's oddly cheap for a Makita. This drew me to it even more, because it's a well known, usually expensive brand which offers a tool just as good but for less. At just over £50, it wont drain you dry and is one of the best prices you'll get for an impact driver. It has a hook for the belt, not too lightweight but not too heavy, and it's compact too…overall, really ideal for carrying about either at home or at work. So aesthetically it's great, it's cheap and it's reliable, so what about the specs?
Well, unlike some drivers in this list its only powered by 18V (others are 20) which isn't the end of the world, but it needs to make up for it in either speed or torque. This is because the Makita battery is 18v for cordless tools as far as I'm aware, so it's not strictly to do with the product itself, it's just because of the standard battery. Safe to say, with a speed of 2900RPM and a torque or 165nm, it's got more power than most typical drivers (some in this list that are more expensive!) and you could rely on it for your typical jobs. The most powerful option in this list is 200nm, so that puts it into perspective!
Overall, this is my personal favorite impact driver out of the options available and it passed all my tests with flying colors. It feels sturdy, it performs well against bolts of different sizes and strengths, and you can really feel the power it has. Since it's a Makita I won't be worrying about it lasting, and I didn't even need to break my wallet out too much buying it. I can comfortably add it to the tool collection, and I won't be worrying about it not performing any time soon.
2. INGCO Brushless Impact Driver 20V Li-Ion Cordless Impact Driver (Best value)
This one is another favourite of mine, and the only reason it's not in first place is simply because the Makita is cheaper and because I know Makita as a brand better (I feel more reassured that Makita is going to be more reliable), but this is an easy contender. The reason I like it so much is because whilst INGCO isn't a brand I know much about, this impact driver set is definitely the best value on the market because of what it includes and its specs.
For this price, you get TWO rechargeable batteries, a charging cable and also nut holders/screwdriver bits. This will keep you going for a long time, and with a 20V battery (more than the Makita) and other design features such as larger ventilation holes and a brushless motor, I'm confident this will last you for a while and it shouldn't fail on you. It's lightweight but not too lightweight that I worry about its reliability, and whilst I would say it's slightly larger than most drivers in this list, it's still ideal enough to carry about.
Aside from that though, it delivers up to 170nm of torque and 2100RPM, and it performed well in the tests I carried out too. You could definitely feel the power, similar to the Makita, and so I was pleased with it. Overall, a really great impact driver, but I think because of what is included in the price, it's definitely the best value or best budget option there is.
3. Ryobi 0 R18ID2-120SZ 18V Cordless Impact Driver Starter Kit (Best performance)
Now then, Ryobi is a brand everyone knows and loves and their reliability (as well as expensive) nature generally means you can get yourself a really solid power tool. This is definitely the case with the impact driver they have to offer, because it's the one I found which actually had the most power to it (200nm!) and was the quickest (3200RPM) too, so I was intrigued to see how it performed.
After trying it out, it became clear that this felt the most powerful in the set, and it really performed well against the stiffer, more cemented bolts and screws I tested it on. Whilst it only has an 18v battery, it has the utmost power due to its specs and that's why I would say this is the best performing driver in the set, so it would be suitable for heavy duty use or against problematic/stiff bolts and screws. Whilst it's good for heavy duty, it does also have variable speed control-so this will help you for a variety of different tasks.
So, why is it not number 1? Well, it's more expensive, and the Makita still has plenty of power (165nm) which works well against stiff bolts as it is. On top of that, I felt that this driver was quite large and slightly heavier, so I don't think it's as ideal to be carrying around. Apart from that though, this is definitely the best performing driver there is, and so if that's what you're looking for, this is for you. You might get a kit with it too, but just be prepared to pay slightly more for this one.
4. WORX WX291 18V (20V Max) Cordless Impact Driver with 2.0 Ah Battery (Best for professional use/best against wear and tear)
This one caught my eye because it's not a brand I'm overly familiar with but it had all the specs I was looking for, as well as only being 69.99. So, I figured why not give it a try and see what it's got to offer?
Just like the others in this list, I was pleasantly surprised to find that whilst it's no well known brand like Ryobi or Makita, this driver performed really well and had a lot of power to it. With a 20V battery delivering up to 170nm of torque and 2600RPM, you could feel the power it had and it really performed well in my tests. It took ever so slightly longer with heavy duty bolts/firmer screws, but nothing it couldn't handle. So, it performed well and has all the specs, so what would I use it for?
Well, this one would be a great general driver, but i'll be honest in that the three options above do have more to offer (whether it be performance, value, or overall) and so it doesn't really beat them. That said, this one has a design which I realised was excellent against heavy duty use, perhaps on a worksite or where it could be used carelessly. Its tough aluminum housing makes it perfect for a worksite driver or one that can be used in construction, and since it has all the specs you need, it will make working a lot easier.
5. Bosch Professional 06019A6901 12 V System GDR 12V-105 Cordless Impact Driver (Most compact and handy for round the home)
There's no tool quite like a Bosch tool, because similar to Ryobi and Makita, it's a really well known brand that provides reliable power tools that should last you a long time. In this instance, the Bosch impact driver is actually the most compact (and one of the cheapest) on the market, making it perfectly handy for around the home or for smaller jobs which don't require much force, but still require the magic of an impact driver.
The other reason I say this is because it has fairly low torque and power compared to the drivers in this list (as expected since it's only small and costs £45) with 105nm of torque, and you can tell the difference between this and the other drivers. That isn't always a bad thing though, because you can still drive through metal and concrete effectively and it will still do most driving jobs for you, just not heavy duty or difficult tasks. So, for that reason, I would only use it around the home or for less strenuous tasks.
That in mind, this driver is really compact and is a really handy tool for your arsenal, and I couldn't suggest it enough. It's so lightweight and will clip nicely onto a belt, or even fit in a tool bag if needs be. So if you need something handy to carry about that will get small driving jobs done, this is for you…especially if you already have cordless Bosch tools, because this one works with the compatible batteries too despite its size!
6. GALAX PRO 20V 2-speeds Drill Driver and Impact Driver Combo Kit (Best for wood)
In our final spot is one that I quite liked the look of and that seemed really good value, but had a few mixed reviews. Some were saying it was amazing for all jobs, others saying it struggles with harder materials, and so I wanted to try it myself. It's not a well known brand again, so I was intrigued to see what it would offer.
It passed most of my tests but definitely struggled slightly against the harder/firmer bolts, and whilst it did eventually complete the driving I needed it to, it felt a bit like I was putting too much pressure on it. So whilst I wasn't as pleased as I was compared to the others in this list, I put it to the test for wood, and it worked really well (even against older wood/nails). I kept having a play and it managed nicely, and I came to the conclusion that this is the best woodworking/wood use driver. Looking at the specs, I realised it really isn't that powerful (30nm torque) and so that's why it wouldn't be good for metal or concrete, but it's variable chuck adjustment means that you can drive a variety of different screws/bolts into material-which is really handy in woodworking.
So, in conclusion this isn't the best driver overall, but for the reasons stated above its designed really well for wood use. On top of that, you get the chargers and batteries alongside a bag too, so it would be handy for your woodworking arsenal…but not much more than that.
Impact Driver –  Buyers guide 
Now you've seen what I think of the best impact drivers on the market, I think its time I cleared up a few things to look for when it comes to actually picking your impact driver and buying it. There's a few things to look out for which I've already discussed, but its time to go into more detail to help you out a bit more. Underneath this section will also be a handy FAQ section to clear up any more queries you have about impact drivers!
Torque 
The torque is probably the most important number you're looking for when it comes to impact drivers, as this effectively determines how powerful it will be and in the end how much use you will get out of it. You will notice that the products I reviewed above range in torque from about 30 to 200nm (Newton meters), which is just a measurement of how much force the driver produces to turn an object.
Effectively, the higher the torque the more force applied. So, if you have a stiff bolt or screw that you need to remove, or if you want to really make sure a bolt/screw is firmly into material, you'll need high torque. This includes metal and concrete, as more force will need to be applied for successful driving into these materials. For materials such as wood, lower torque is fine. For most impact driving jobs, 150nm is sufficient, but the higher the better.
Chuck size 
Like a drill, the chuck can be altered and widened/made more narrow on impact drivers. This depends on what size screw or bolt you want to drive into your material, and so to make sure you get the most use out of your impact driver, make sure you get a wide range/very wide chuck. The higher the chuck diameter, the more screw/bolt types you'll be able to drive.
Overall Size 
The smaller an impact driver, the more ideal it is to carry around, so make sure to buy one which will work best for you (whether you'll wear it on a belt or have it in a tool box) to get the best use out of it. Also, this will affect what batteries/battery size can be used, so check if it is compatible with any batteries you have and make sure the battery is above 15V.
The reason you need a powerful battery is because this ultimately determines how much power is being channeled into your driver, and so it will affect its performance. Lower voltage means it might not be as effective, and so this is worth checking prior.
Ergonomics 
Since this is a handheld tool, it's important that your driver has a good amount of grip to it as part of its ergonomic design. This will be lighter on the hands and it also means you can ensure the tool is easy to use. As well as this, a comfortable handle is also important, as this will give you more steadiness with the tool.
FAQs
Can I use an impact driver as a drill? 
You could select a few select drill bits of certain sizes, but it wouldn't be very effective. This is because with a drill speed is the most important aspect, and since the most crucial thing in an impact driver is torque (the force applied to turning a screw/bolt into material), it wouldn't work very well to use one as a drill. Don't get me wrong it could work, but it's more effort and could damage your impact driver. Either way, you couldn't use one whatsoever to drill into concrete or brick.
What can I not use an impact driver for? 
Since you could use an impact driver for most things, the only problem that comes with it is if the hole in the material you're working with is less critical than the torque required. In other words, there are some driving tasks that will require more torque to drive than your impact driver can offer. This is most common in large holes in concrete or brick, and so depending on what you need your driver for, check its torque and speed first and then look at the specs to see if your torque is high enough. Do your research if you're worried!
Why are they better than drills?
It depends on the job really, but I prefer impact drivers for some jobs for a number of reasons. Firstly, they're a godsend for self tapping screws (especially big ones) and really make sure they are firmly secured into material. Secondly, they're a lot more comfortable on the hand and you feel a lot more stable with them, most probably because they're more compact.
As well as this, the torque is a lot higher like we said, so it's perfect for difficult or large screws that are just a pain to sort out with a drill. They make life a lot easier and tasks are a lot smoother, as well as providing additional security to the material once the screws are driven in. Impact drivers are also better at tighter spaces/more awkward projects than drills are, simply because they are smaller/more compact and are generally more lightweight.
Yes they have a few cons compared to drills (not good for drilling, more expensive, etc.) but overall, they have plenty of benefits which mean they're great for your tool arsenal.