Most people think of gardens in winter as some barren wasteland that has to be left alone until the weather warms up, but that doesn't have to be the case. Even in the worst of the winter weather, there are crops robust enough to grow heartedly, providing you with not only the joy of keeping up your favourite pastime, but also the rewards of those delicious, homegrown, crops to create belly warming meals from.
You aren't exactly pushed for choice with winter vegetables to grow in the UK either. There is quite a selection that grows very well in the colder months such as kale, sprouts, and chard, to name but a few.
Some crops might need the shelter of a greenhouse or cold frame to thrive in winter, but there are plenty that you can grow directly from your garden soil too. In this article we will take a look at the best winter vegetables to grow in the UK, so you can decide for yourself which to have a go at growing through the winter months.
When is the best time to plant winter vegetables?
The best time to plant most winter vegetables is in the middle of summer, but this can be stretched to early autumn in some cases too. Kale, leeks, winter cabbage, and Brussel sprouts are all best planted late spring to early summer and then can be harvested mid-winter. Chard, parsley and other leafy crops are best sowed in early summer, while potatoes will grow better if planted in late summer. Crops such as rocket, mustard, and mizuna should be left until autumn to be planted.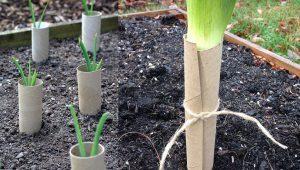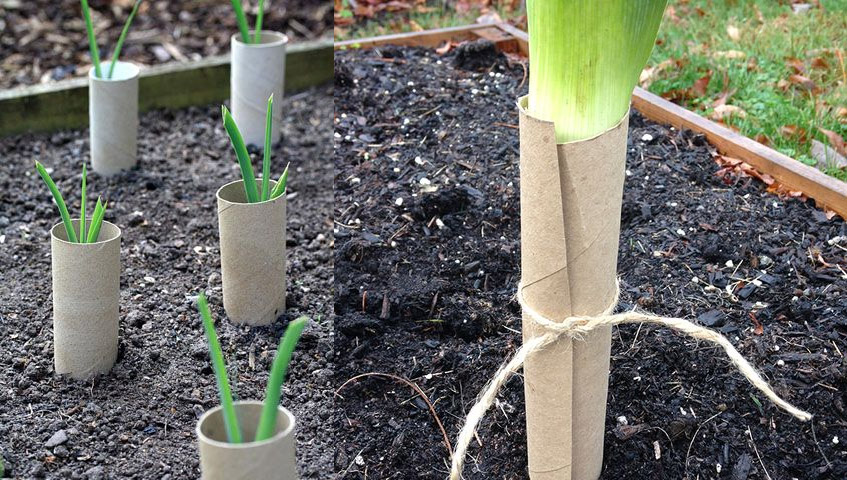 Tips for growing winter vegetables:
If you are transplanting seedlings grown in your greenhouse to your garden, it is important that they go through a period of 'hardening off' beforehand. If you've never done this before, it basically just entails getting the seedlings gradually acclimatised to colder temperatures and different humidity conditions. There are lots of guides online that go into this in more detail.



If you are growing parsnips, and why wouldn't you? They're delicious, especially roasted, you can just sow them directly into the garden soil.
Brassicas are versatile and can be sowed directly into the soil outside, or you can grow them in containers indoors.

Using fleece covers, cold frames, and other ways to fight off frost is a good way to ensure your crops are in the best condition when it comes time to harvest them. If you live in areas that get very cold winters, you might want to add an extra layer of polythene under your fleece tunnels to keep your crops safe.

Be aware that as the days grow shorter, the growth rate of your winter vegetables will slow down considerably, so this is why it is important to plant earlier in the year for most crops.

Mulch is a great way to insulate crops during the winter and works well with parsnips and carrots. It is best laid down on your beds before the winter hits proper, around late Autumn.
Top Winter Vegetables to Grow in the UK
Here's a list of vegetables that you can try your hand at growing, and harvesting come winter time. You might have missed the planting window this year, but this is a good time to get planning for next winter's harvest.
Brussel sprouts

You can't have Christmas dinner without Brussel sprouts, and what better way to compliment your roast turkey than with some of your freshly grown ones, straight from your garden? If you're planting from seeds, you need to sow Brussel sprouts in Spring in order for them to be ready in winter, but you can buy plug plants from nurseries and plant a little later too.

Chard

Chard is extremely easy to grow and goes well in a wide variety of dishes. A freshly baked chard, lemon, and feta cheese pie is absolutely delicious with a glass of wine. For best results, I would suggest growing chard types with white stems rather than the red ones. Although the red ones look prettier, they don't deal with the coldest temperatures as well as their paler counterparts. If you only get mild weather in winter, feel free to plant the red stemmed varieties.
Parsnips
Another winter favourite of mine, parsnips taste fantastic in a soup or simply just roasted as a side. Parsnips don't really grow that well in soil that is very rich in nutrients, nor if they are overfed. They are best planted in late spring, with the seeds sowed close together, and then you can select the stronger seedlings once they are growing.
Unlike Parsnips, onions thrive in nutrient rich soils. The easiest way to get a great crop of onions is to skip the sowing of seeds and head to your local nursery to buy sets.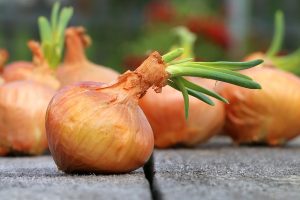 Sets are what we call bulbs that are ready to be planted. Varieties that are meant to be planted in Autumn are the best sets to buy.
Carrots
By planting your seeds in the latter part of summer, you will be rewarded with delicious baby carrots to feast on during the winter, and through until spring.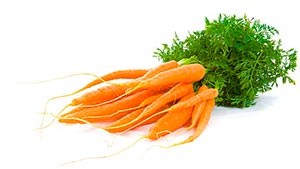 Carrots are susceptible to pests, particularly root-fly, so it's best to get a mesh cover to protect them while they grow, and giving them a mulch around November is also a good idea.
Cauliflower
Just the words 'cauliflower cheese' bring me to a mouth-watering state, and this crop is an excellent winter vegetable to grow in your garden. The best time to plant cauliflowers for a winter harvest is in mid-summer, around June to July. Apart from making sure they are well watered on a regular basis, this hearty vegetable doesn't really need too much looking after, making it an ideal choice for first-time winter growers.
Peas
Cold weather resistant types of pea like 'meteor peas' can be planted quite late in the year, even as late as Autumn comes to a close and the onset of winter. They don't require any special treatment, simply pop them in the ground and then keep an eye on them like you would any other crop until it's time to eat them.
Kale
A versatile vegetable that goes with just about anything, kale is one of the most popular winter crops in the UK.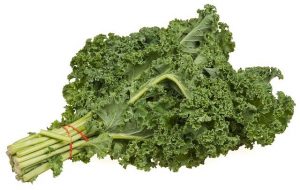 Sow kale in early August and you will be enjoying the fruits of your labour come wintertime. Kale is fantastic for winter harvesting, as the colder temperatures actually help to improve the flavour of this hardy vegetable.
Spinach

Another vegetable to plant in August is spinach, but the seeds can also be sown in early September in a cold frame. Spinach will be fine in an open bed for a while, but will need protection with a hop tunnel and polythene as the temperatures drop later in the year.
Garlic
Planting garlic in winter will ensure that the crop is ready to be harvested in the following summer, just the right time for bruschetta, pasta, and wine on the patio. Renowned as a very easy vegetable to grow, it's a good choice for people new to growing over winter. Just buy bulbs from a nursery or garden centre and plant cloves about an inch deep in the soil. 
As you can see, you're really spoilt for choice when it comes to winter vegetables to grow in the UK, and the veggies we've featured here today are just the tip of the iceberg. With a little bit of research, you can have a winter garden flourishing with all kinds of crops and have a good supply of fresh vegetables to cook with, straight from your back yard and into your kitchen.