As part of National Strawberry Month we've already told you how to grow strawberries in the garden, but what can you do with those juicy red berries once they're picked and stored in your fridge? Fret not, my fellow strawberry lovers, as we've gathered a couple of our favourite recipes to tickle your taste buds this summer. These are really simple to make, so shouldn't prove too daunting in the kitchen if you're not someone who's particularly good in that environment.
Chocolate Strawberries
If you're not brilliant in the kitchen then this is one of the easiest recipes you can make, but thankfully it's also one of the most delicious of the bunch.
Here's what you need:
About 150-200g of chopped up chocolate
1 punnet of fresh strawberries
From then on it's a simple job:
Chop up your chocolate and throw it into a microwaveable bowl or into the top of a double boiler pan with simmering water in the bottom pan. Cook until melted, stirring it occasionally to maintain smoothness.
Now comes the fun part! Get your strawberries and hold them by the stem, dipping each one into the chocolate until it reaches three-quarters of the way to the stem. Place each one stem side down into a container and put it in the fridge until hardened.

You don't just have to use milk chocolate; mix it up by using dark chocolate, white chocolate and even adding sprinkles of hundreds and thousands or drizzles of different types of chocolate. Mix ut up and be creative, because your tongue will thank you!
Mini Strawberry Cheesecakes
This is another recipe that's easy enough to fashion, and it's perfect for the family to enjoy after dinner.
What you need for 4 glasses or small bowls:
85g of biscuit (it's up to you what you use, oatmeal works great as does digestive)
200g tub of soft cheese
200g of yogurt (you can use flavoured yogurt if you wish, or opt for plain greek yogurt instead)
4 tbsp caster sugar
A few drops of vanilla extract
100g strawberries
2 tbsp of strawberry jam
Let's get started!
The first thing you need to do is crush up your biscuits, and the easiest way to do this is to put them all in a plastic bag and bash at it with a rolling pin. Once your once solid biscuits are no more than small chunky crumbs divide them equally between your bowls or glasses.
Mix the soft cheese, yogurt, sugar and vanilla extract together until it's a smooth mixture. Poor this equally over the biscuit crumbs you've already created. Put it in the fridge to chill.
While the mixture is chilling get the jam and put it into a bowl, stirring until it's smooth and loose. Cut up the strawberries and gently stir the halves into the jam. All you need to do then is add it to the glasses/bowls equally and then serve!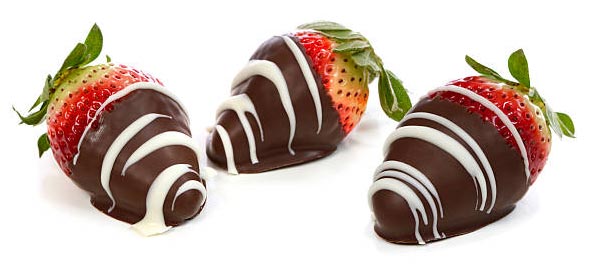 You can try mixing this up with different fruit of course, or even add other types of fruit in with the strawberries. Personally I find strawberries and banana work really well!
These are just two simple recipes that anyone should be able to get the hang of, and it's a great way to ease yourself into creating delicious deserts in the kitchen.