So many homes are sold on the curb appeal and many buyers make up their minds to purchase a home before they even step inside it. There is no accounting for first impressions and the way you present your home and the first appearance it offers makes a significant difference to its desirability. This factor is known as the curb appeal – which as you may have guessed is the amount of appeal it creates from the road. So, let's take a look at some innovative ways to increase it and sell your home faster and for more.
Front Door
So many of us are drawn towards the front door when we look at a home from the road and adding a colourful and alluring new coat of paint can make the front door look all the more attractive, a good time to use your paint brushes. Strong bright gloss colours look great and are very in at the moment. Of course, other colours are safer and also timeless. A black or dark plum works well and is contemporary muted and works well at creating that positive first impression. A nice set of hanging baskets either side of the door will work nicely.
Lighting
Good garden lighting is unseen but still adds significantly to the appeal of the property. Symmetry can work wonders here too and significantly add to the appeal of the garden lights. Hiding lights beside, underneath and behind trees and shrubs can create interesting shapes, get creative with your gardening. Tones and colours are a good idea.
Paths and Garden
Clean the leaves and dirt from the paths and the garden before you sell the home. A leaf collector and blower will really help this process. People don't want to see a load of rubbish on the front drive as it detracts from the home, get a good pressure washer and give it a good blast down. Park cars and bicycles nearly and create a sense of order. In addition, paint railings and clean porches – this can greatly improve sale prospects. Tidy up the grass verges using an edging tool or lay a new turf if necessary, get a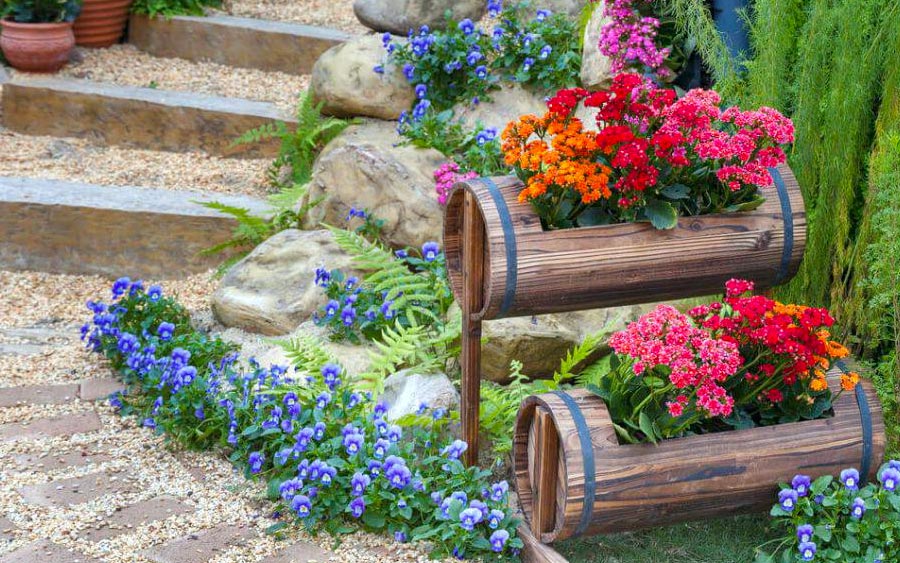 Clean Windows
Clean and gleaming windows make so much difference to the way a house is and cleaning your windows and giving frames a polish and a lick of paint can really help. The position of glazing bars is also important and you should also ensure that curtains and blinds are in unison and add to the home's appeal.
Greenery
Add some greenery, especially if it's a country house as it creates a specific feel to the house. In addition, try keeping things in tone with the home. So, remember to avoid things like carved bird of prey unless you own a stately home, but a quirky bird feeder to attract birds and wildlife would work. Don't go with stone pillars with a white gate unless you own a manor house – certain things work well with some homes and not with others but certainly look at landscaping, of course, don't try to sell your home with an overgrown garden.
Painting
Of course, one of the simplest things is to give your house a coat of paint and tidy up the façade this will ensure you sell quick and can move out quickly. Paint and cleanliness go a long way in the home and can really help the house outshine any others the potential buyers will look at. So, give it a new coat – just make sure that it's not too brash. Tidy up wherever possible
Next Door
Next door can affect your house selling chances, so if you're cleaning up or cutting the hedge, ask them if they don't mind you helping them out. If next door looks clean, you create a better overall neighbourhood impression and greatly increase your chance of selling the house.